It's that time of year again! Bryn Mawr Concert Series's 1st Show of the Year will be in the Campus Center on Friday, December 11th, the last day of classes. Doors open at 7:30PM, concert starts at 8PM, and there'll be an after party at 11PM. Free for Tri-Co with ID.
VOTE FOR THE MAIN ACT: http://goo.gl/forms/pKqFlERWfl
POLL CLOSES MONDAY NOV. 9TH AT 8AM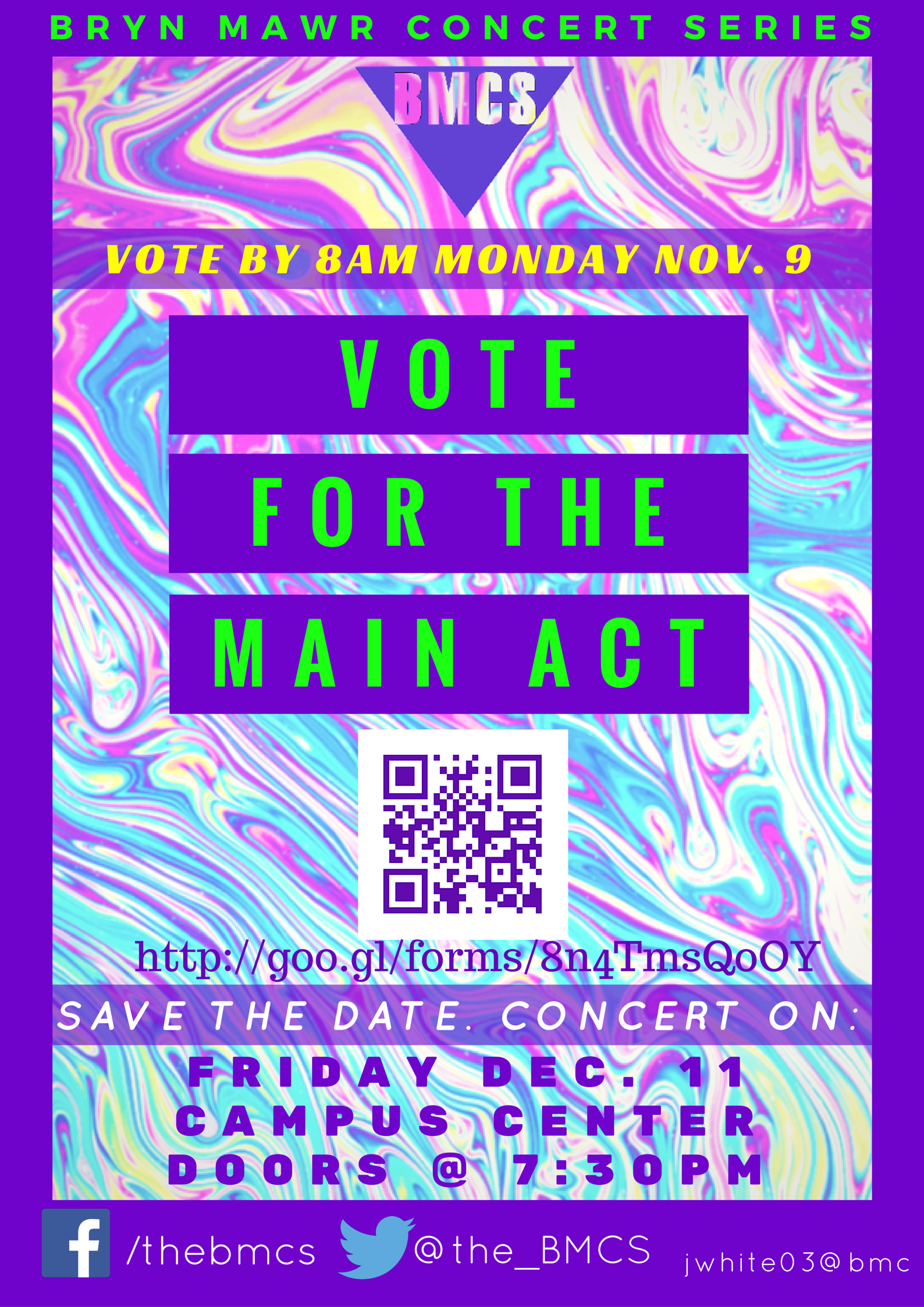 I've been part of the Concert Series committee since Fall 2014. I design the posters and help out with social media and postering. Designing posters is my creative outlet for stress and homework. I also really like seeing and touching my "artwork" around campus.
While not everyone on the committee has the same taste in music, we eventually pull together a lineup that the masses enjoys. You wouldn't believe how expensive singers and bands could get until you work behind the scenes on the organizing side of concerts.