Legendary singer and 2-time Grammy winner Lisa Fischer graced Bryn Mawr College two times this week. First was on the movie screen in the documentary "20 Feet From Stardom" showing hosted by the Provost's Office and the Sociology Department on Thursday December 1. Second was on the Goodhart McPherson mainstage with her band Grand Baton playing as part of the Bryn Mawr Performing Arts Series on Saturday December 3.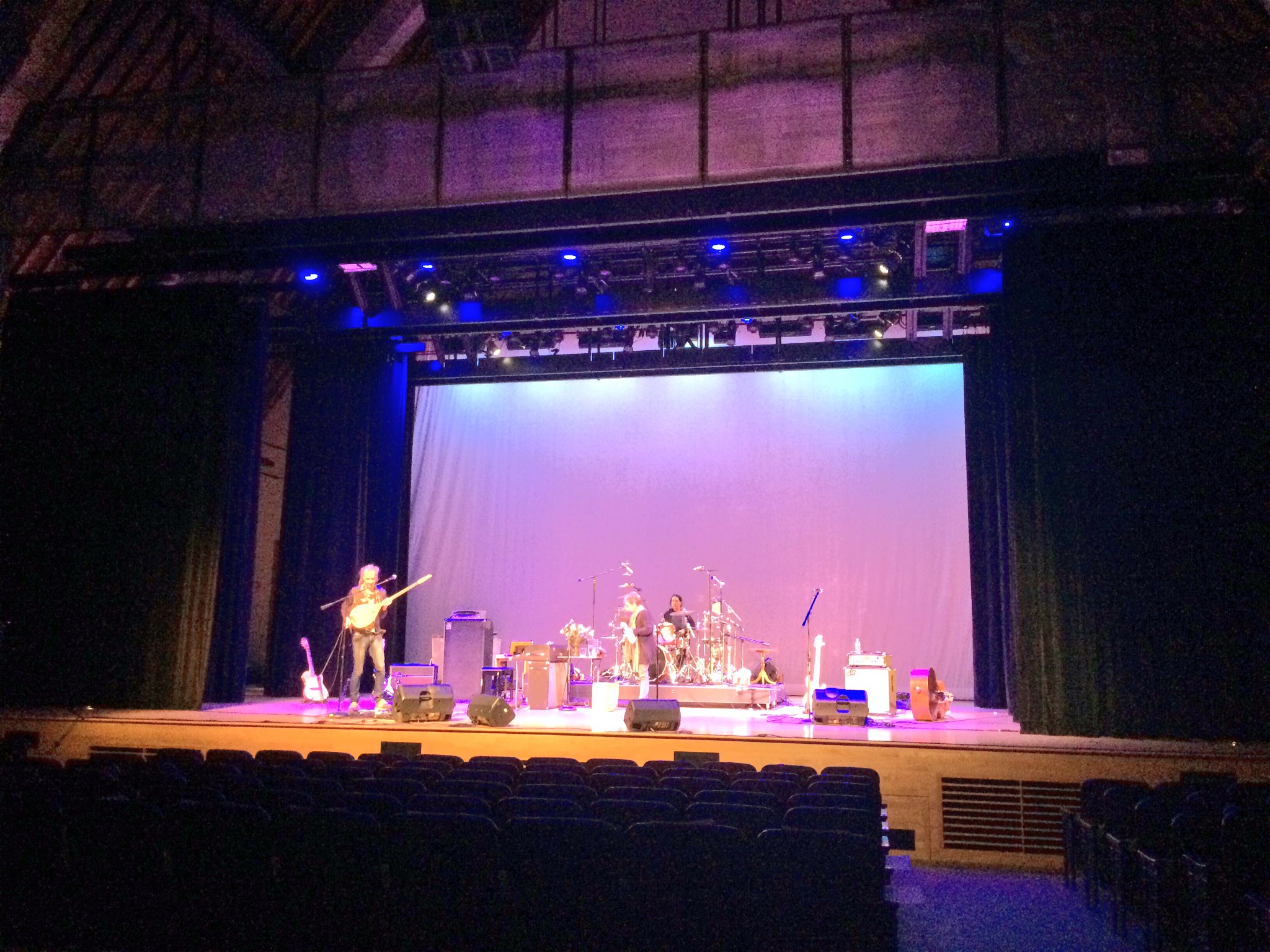 20 Feet From Stardom (2013):
The Academy Award winning documentary explored the careers of many prominent Some highlighted artists included Darlene Love, Merry Clayton, Lisa Fischer, Claudia Lennear, Táta Vega, Judith Hill, and more. Although backup singers are only a short physical distance away from center stage, the large social difference between backup singers and main singers is difficult to overcome. Some backup singers prefer to sing backup because they have the ability to create art without the distractions of power and fame. Others realize that "making it" is not all about talent and hard work, but ego, energy to be a solo artist, and a lot of strategic self promotion.
The documentary also touched on the roles of racism and sexism ingrained in the music industry. The fact is that many Black women have sung backup for predominantly White men. The infamous line in Lou Reed's classic song "Walk on the Wild Side" stating "And the colored girls sing do do do" refers to the Black backup singers. As one backup singer smugly pointed out, the White backup female singers were called "readers" because they could not deliver the soul and improvisation behind music. Another pointed out that many White male singers were "trying to sound Black" and to get that sound, they had to use Black backup singers.
My way of being an activist was to do the music. – Merry Clayton

We in the music industry, especially as a woman of color, need to know our worth. Check out your worth, because you're worth more than that.
Backup singers have contributed so much to music, but their contributions are often overlooked and "invisible." I did not know prior to watching this documentary that The Blossoms (the Black female trio of Darlene Love, Fanita James, and Jean King) sang backup on Bobby "Boris" Pickett's "The Monster Mash" and Betty Everett's "The Shoop Shoop Song" and Frank Sinatra's version of "That's Life." The most memorable parts of The Monster Mash are the backup parts. It was also saddening to learn how many backup singers were taken advantage of. For example, The Crystals "He's sure the boy I love" was actually ghost sung by Darlene Love. Producer Phil Spector used Darlene Love as a ghost singer for many years. Darlene was only able to escape after taking some time off from singing.
When backup singers attempt to transition into a solo career, they sometimes find it difficult to turn down good paying backup gigs in order to pursue a new identity. Judith Hill still sings backup from time to time. Lisa Fischer still joins The Rolling Stones on tour as lead female vocalist, a gig she has been doing for every Rolling Stones tour since 1989. Others have had to make difficult financial and career decisions to take side jobs like house cleaning or teaching to make ends meet. Claudia Lennear has been teaching Spanish for the past 10 years. She says it is hard when she sees her contemporaries advancing in their careers. The music industry is not a forgiving industry, and only some can make it. Backup singers may be the most talented singers that you have never heard of (yet).
I'm not in a position yet to turn down all backup gigs. – Judith Hill

Stay cool, stay humble, stay beautiful, and just do the work.

Singing is about sharing, not a competition. – Lisa Fischer
——————————————————————————————————
Performing Arts Series Event: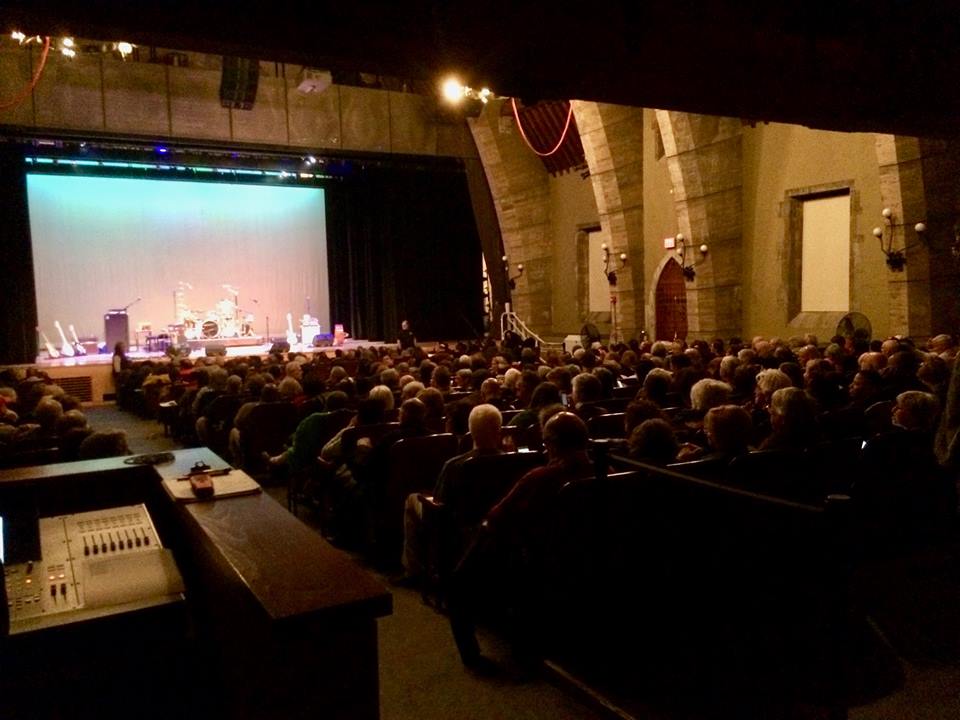 I worked this event as an Arts Office usher and assistant to curator of the Performing Arts Series Lisa Kraus. Lisa Fischer and her band arrived around 2pm. Tech assistants were on duty to help set up for the event and for the dress rehearsal. I reported to work at 6pm to help Angela Dowdy set up the box office and help Lisa Kraus pick up food for the artists. Lisa Kraus and I went to Zoe's Kitchen to pick up dinner orders for the musicians. Lisa Kraus revealed to me that she specifically chose Lisa Fischer to include in the Performing Arts Series after watching her in the documentary "20 Feet From Stardom." I also learned of the extensive list of food and materials the band requested (such as toffee flavored Stevia, Olive Oil, flowers, dark towels, organic Shiitake mushrooms and steamed broccoli, etc.). It reminded me of my days working on the Bryn Mawr Concert Series committee doing Wawa runs for hoagies for the bands and CVS runs for batteries and miscellaneous supplies bands requested.
When we arrived back at Goodhart, I reported to the Goodhart lobby to get ready to open doors, collect tickets, and give out programs. Doors were expected to open at 7:30pm, but we decided to open a little early because crowds were arriving early to get good seats. I had never seen so many non-Trico people attend a PAS event before. The event was sold out and even the left over tickets were raffled to a waitlist. Lisa Fischer can really attract a crowd.
At about 8:05pm, mostly everyone was seated and ready for the show. I was able to watch the entire show from the Goodhart balcony. Lisa Fischer and Grand Baton sounded just as good live as they did in recording. Lisa hit all the high notes, all the low notes, and every note in between. I am not too familiar with her music, but most of what she played I would consider to be jazzy, soul, rock. Of course, the two songs I instantly recognized were her hit "How Can I Ease The Pain" and her cover of The Rolling Stones Gimme Shelter. At the end of the show, the audience gave her a standing ovation and some even gifted her bouquets of flowers. A line of fans waited to take pictures with her after the show. I wanted to also take a picture with her, but I had to catch the 11pm bus to go to the Haverford Snowball with friends. I did manage to take a sneaky selfie with her in the background!