Also on Friday December 2nd was the last Haverford Fords United Concert Series (FUCS) show of the year. The lineup featured Mannequin Pussy and Screaming Females and was held in Lunt basement. Joy and I attended the Bryn Mawr Senior Cocktails before going to FUCS, so we missed Mannequin Pussy's performance. We did manage to catch and stay for the entire Screaming Females set.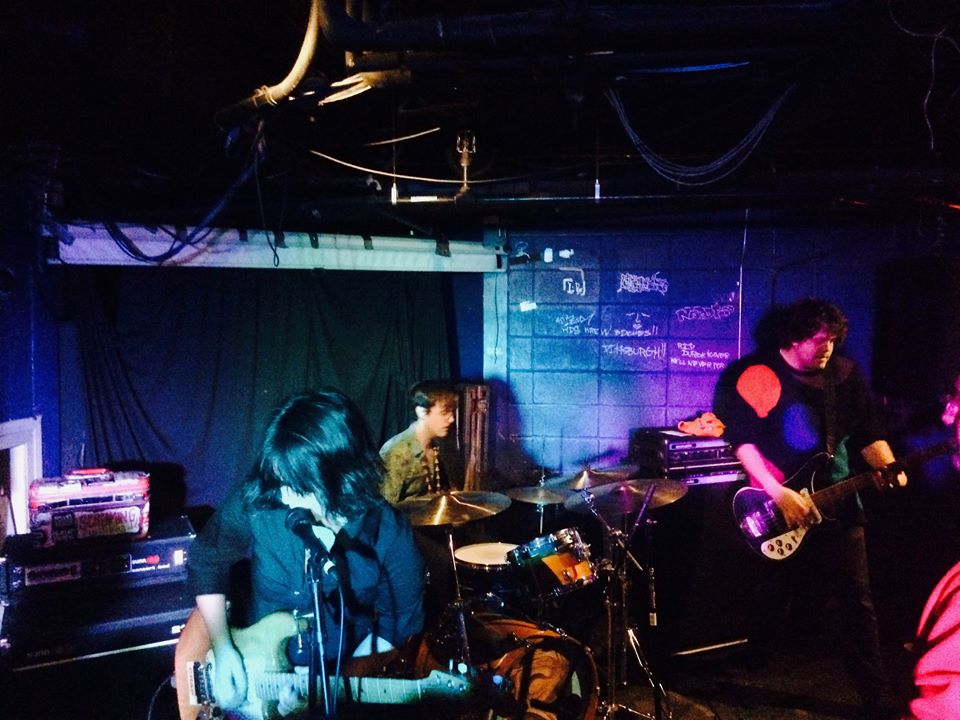 I was blown away by Screaming Females' live performance. Lead singer and guitarist Marissa Paternoster can really play the guitar.  It is no surprise that she is listed as one of the greatest guitarist of all time by Spin magazine in 2012. Her voice is also unique, and her screamo natural sounding. Screaming Females hails from New Brunswick, New Jersey and has been active since 2005. They are promoted by Don Giovanni Records, one of my favorite independent record labels who have promoted Downtown Boys and Mitski in the past (2 other bands I like).
The entire set contained pretty upbeat hard rock songs, but Screaming Females maintained the high energy. They played for about 1 hour nonstop for a packed Lunt basement audience of BiCo students.
I had not heard of Screaming Females prior to the concert, but I looked up some of their songs and really like "Hopeless." I related to the lyrics at the time of watching the music video. They did not play this song at the FUCS show, but I got to hear a lot of songs new to me and even two of the band's newer songs.
This was my first FUCS concert of the semester, which I think is pretty sad. FUCS shows happen almost every week, and I know I won't have the luxury of attending free indie concerts when I graduate college. I will try to make it to more of the shows next semester for sure. FUCS shows are definitely one thing I love about the BiCo and one thing I will miss after college.