This Monday night, the Health Professions Advising Offices at Haverford and Bryn Mawr and the Health Studies Program hosted an Information Session about Public Health Graduate Study. Admissions representatives from Columbia, Johns Hopkins, Harvard and Yale Schools of Public Health were there.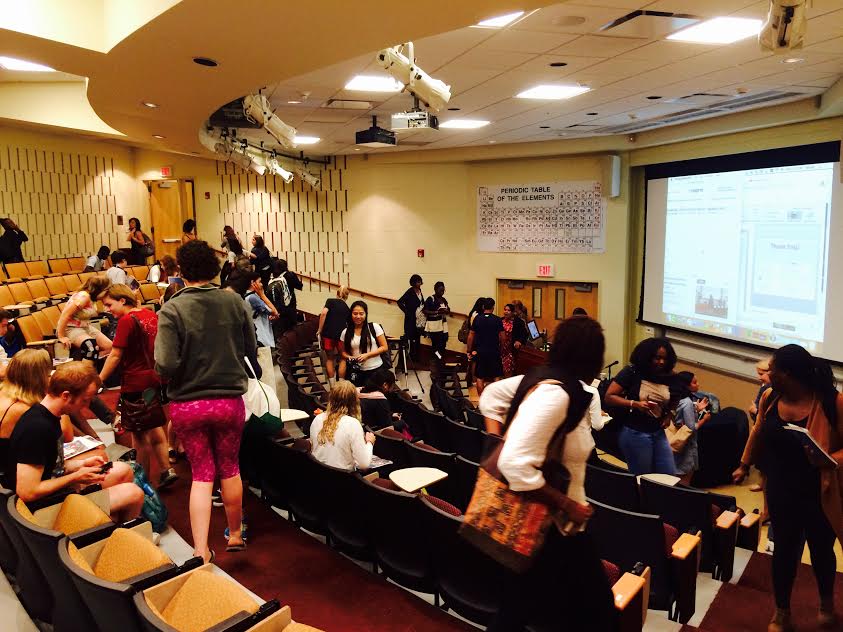 The panel started with a brief introduction to public health, or "the health of the population as a whole, especially as monitored, regulated, and promoted by the state." Then the panelists explained the widespread importance of public health careers to society, from biostatisticians to health care policy makers to health economists. Public health overlaps with everything — politics, environmental issues, philanthropy, law, research, etc.
Although it may seem at first that these four elite public health schools are competing institutions, each are so different and unique that they should not be compared. Each school offers different degrees, different concentrations, and environments. For example, the Yale School of Public Health has a student body of 265. Hopkin's Public Health student body is over 1,000. Columbia, Yale, and Hopkins have their own nursing schools. Harvard's Dual Degree MSN/MPH is with Simmons College. While these schools do not have specific prerequisite classes, they all emphasized statistics and work and volunteer experience (sometimes, required).

I plan on getting a masters (possibly a doctorate) in nursing and am considering the dual degree track with public health (or possibly divinity). I did most of my research on these schools before this info session, but this info session was still useful for getting a cross comparison of the schools. It's weird to think that I'm already half-way through Bryn Mawr and am thinking about post-Bryn Mawr plans! Thank you to the Health Professions Advising Office at Bryn Mawr & Haverford College and the Health Studies Program for organizing this event.
Pro-Tips from an Upperclass(wo)man:
The Health Professions Advising Office organizes all sorts of events during the year: MCAT Study Tips Sessions, Online Graduate School Fairs, student-run Pre-Health Society events, etc.
The Bi-Co Health Studies Program offers a minor in Health Studies and a variety of multidisciplinary courses in biology, psychology, history, and anthropology.
Dean Gail Glicksman (gglicksman@brynmawr.edu), the Pre-Health Advisor at Bryn Mawr, is always willing to help you navigate your course schedule, internships, or post-graduate plans. Her open office hours in Canwyll House (behind the Campus Center) are Mondays, 10:30am – 12pm, Tuesdays, 10am – 1pm, and Fridays, 1:30 – 3:30pm.

Dean Glicksman helped me find pre-nursing classes not offered in the Tri-Co, including Nutrition (at UPenn) and Anatomy & Physiology (at Villanova).
Check out my free swag: