On this calm Saturday before midterms really hit, I found myself on Haverford's campus after a club meeting trying to kill time during that awkward Blue Bus gap. I remembered that there was an exhibit in the Cantor Fitzgerald Gallery, so I scootered by to take a look.
The Past is a Foreign Country is a photography exhibit examining the remains of colonial-era buildings and structures in France and West Africa abandoned for various reasons in the swift urbanization/modernization movement from the 1960s up until present day. French-Ivorian artist François-Xavier Gbré captures intimate scenes of an abandoned Unilever factory in France, a former Lomé governor's palace, an abandoned pool built in Bamako for the 1969 All Africa Games, which were canceled due to a military coup, and other structures from Bamako, Bénin, Dakar, France, Mali, Senegal, Togo. The concepts of public space and ownership/responsibility are challenged when buildings are left literally to crumble to dust in nature's forces due to a nasty blend of politics, national identity, and architecture. The audience is confronted with many questions to consider: "How is a country's national story told through its architecture? When should the structures of the past be dispensed for the future?"
If you haven't seen François-Xavier Gbré's exhibit at Haverford yet, I highly recommend it. His photographs are vivid and, while violence and political instability caused such destruction, there is a sense of calmness in the scenes. I've never been to any of the places photographed, but it was as if I had been there at the moment the photo was taken. I wonder how these same exact places will look like in the future. Will they be saved from total destruction? Renovated? Or replaced? Left alone? This was my third visit to the Gallery, and I plan to visit more often in the future. Cantor Fitzgerald's exhibit turnover is quite frequent (admittedly, a lot more frequent than Bryn Mawr's gallery in Canaday).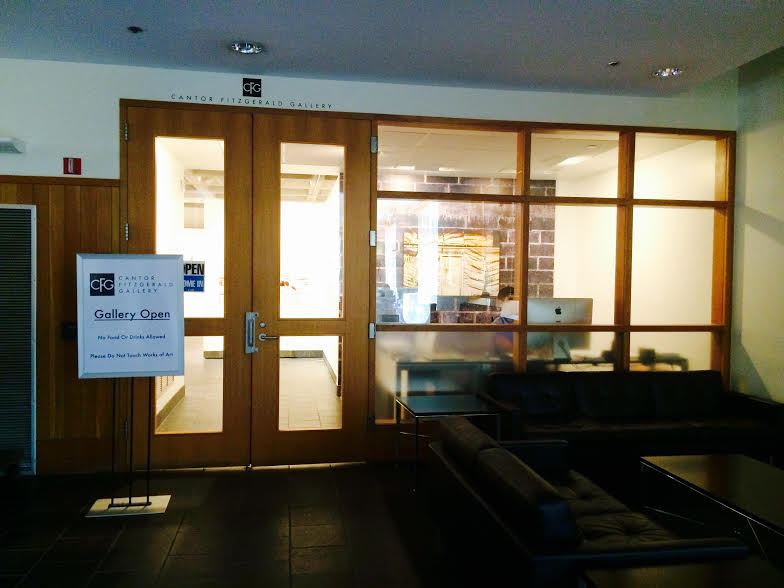 The Cantor Fitzgerald Gallery is located in the Haverford Campus Center near the Haverford Gym and Science Building. Exhibits are curated by professionals, visiting resident artists, alums, and sometimes, even students. Opening receptions often consist of gallery talks with the curator(s) and artist(s). The gallery is a part of the Hurford Center. The current exhibit was curated by Brendan Wattenberg (HC '06), and artist François-Xavier Gbré was there at the opening reception on September 4th.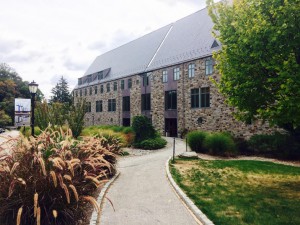 The Past is a Foreign Country by François-Xavier Gbré will be on display until October 9th, 2015 in the Cantor Fitzgerald Gallery.