On this lovely Saturday before May Day, I spent the day with some of my closest Bryn Mawr friends in Ardmore, on campus, and in Philly. Also, the wonderful tradition of May Day gifting.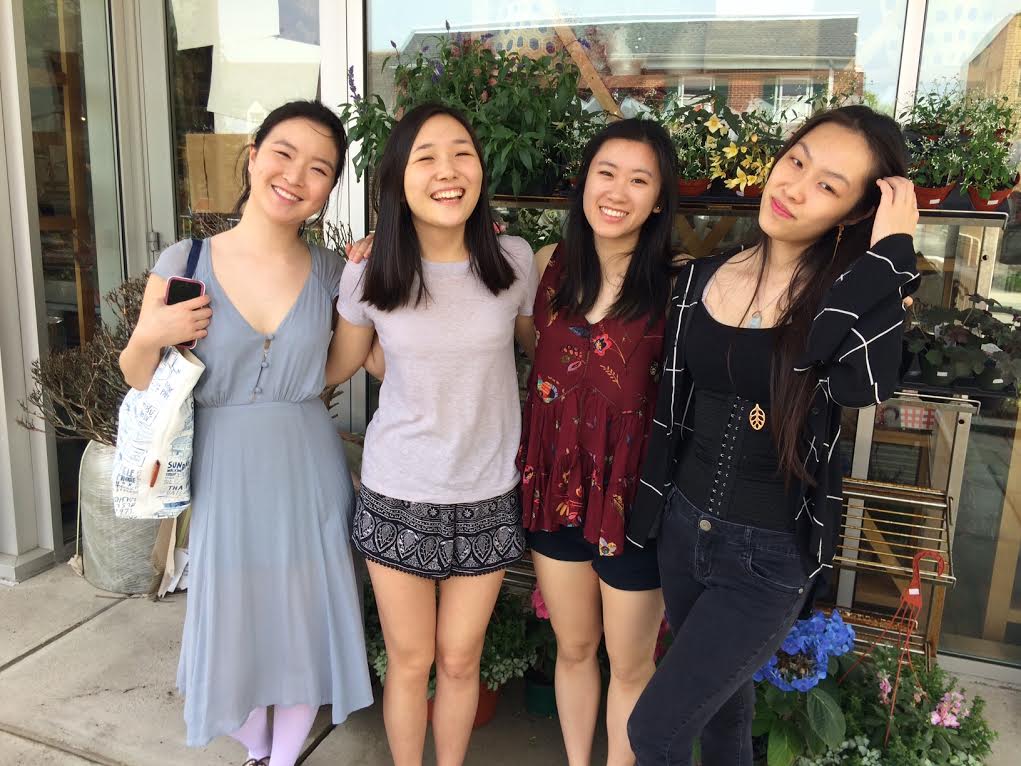 My roommates May and Friend and my former roommate of 2 years Leila took the blue bus to Ardmore with intentions on window shopping and buying snacks for May Day at Trader Joe's. It had been a while since I took the Saturday blue bus to Ardmore, and I realize that it would probably be my last before graduating. The Saturday Ardmore blue bus run is a privilege to our school. While Bryn Mawr is in no way located in the middle of no where, a free bus ride to downtown Ardmore's Suburban Square is much appreciated. Suburban Square has a nice collection of boutiques, clothing stores, coffee shops and restaurants, groceries, and more.
My friends and I hit up Urban Outfitters, Francesca's, Sephora, Ann Taylor, and Trader Joe's. The stores are practically right next to each other, which was very convenient. Friend bought a photo album at Urban Outfitters, May bought a white shirt at Francesca's to wear for May Day, and underclassman who was also with us bought foundation at Sephora, and the four of us bought drinks and cheese and crackers at Trader Joe's. I was casually looking for a graduation dress, but did not find anything that caught my eye. We returned to Bryn Mawr with our goodies, and Friend and Leila headed to Haverfest at Haverford while May and I stayed at Bryn Mawr.
Later that day, I decided to go into Philly with my friend Lily for dinner. It was sorta spontaneous, but I wanted to maximize usage on my SEPTA monthly that was set to expire on Sunday and was craving Korean friend chicken – Bonchon. We ordered the spicy medium combo and devoured it! Actually, we had leftovers and brought them over to Lily's boyfriend's place in Southwest Philly (near 24th and South). We also picked up Xian Sizzling Wok and bubble tea after Bonchon. Gotta maximize my time in Philly's Chinatown as well because I'm most likely living at home after graduation (still slightly sad about that, but let's not talk about it)!
Lily and I had to Uber to her boyfriend's place and Uber back to 30th Street to take the SEPTA back to Bryn Mawr. I'm not too close with her boyfriend, but again, it was still interesting to explore another area of Philly and see how recent college grads live (he's a Penn med student living with 2 other med school students in a 3 story building).
After dinner, I had initially planned to go to Haverfest for their night time concert, but then I found out that their headliner Shamir had canceled on them. Bummer.
When I returned to Bryn Mawr, my fellow seniors and I had an IMPORTANT task to complete that night. MAY DAY GIFTS. The process looks like this: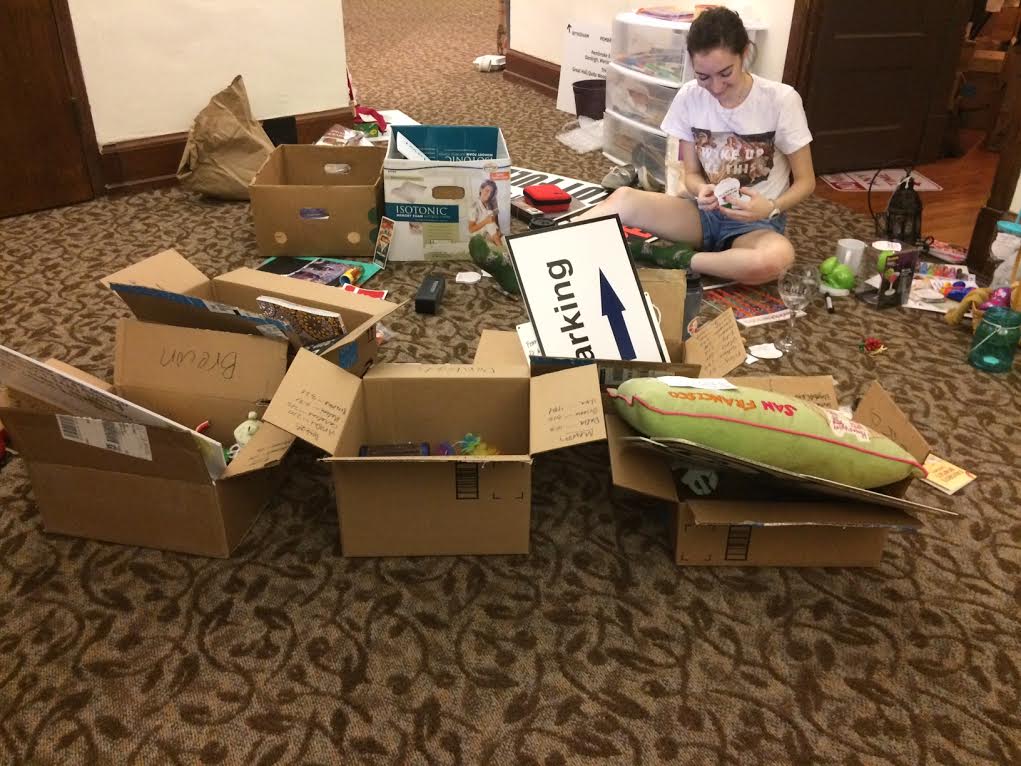 It's basically a tradition where seniors gift their underclassmen trinkets that have been passed down to them. They usually write their name and the new recipient on a slip of paper attached to the item or directly on the item. I was up until 3AM scootering all around campus delivering my gifts. Campus Safety typically locks dorms for those who do not live in that dorm after midnight, but it was a special exception that night. To be honest, I was quite relieved to be getting rid of all the things I have accumulated over the years thanks to my loving upperclassmen.