This past weekend, Bryn Mawr College Performing Arts Series hosted David Neumann / Advanced Beginner Group's production of "I Understand Everything Better." The dance-based /theater performance was inspired by the death of Neumann's father during Hurricane Sandy. It interspersed elements of Noh theater, video, music, and text.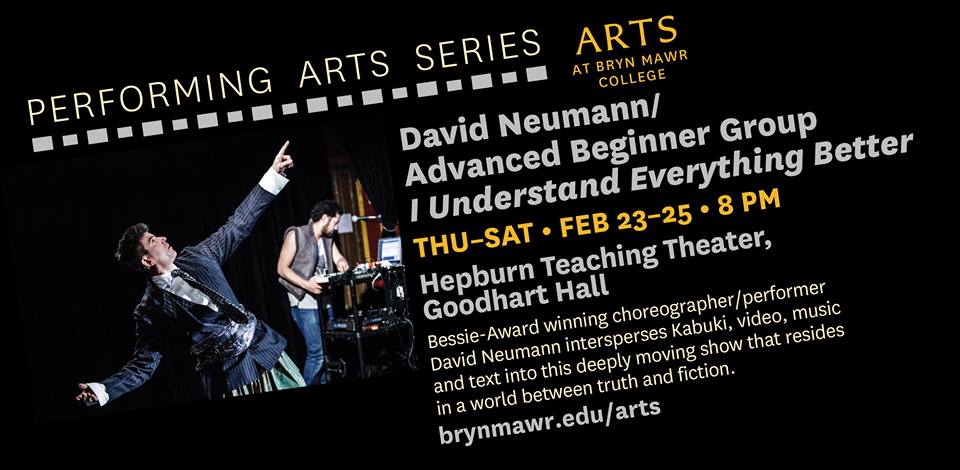 The performance started with the entrance of three actors in the Advanced Beginner Group. They introduced their characters and proceeded to talk about David Neumann's character — "a man of distinction." Once Neumann entered the stage, his character mentioned being at a hospital party and packing the party snacks in a box for later. Two of the other cast members appear to act as hospital caretakers for Neumann's character while the other actor acts more as a special effects narrator controlling the music and projector videos.
At first, the audience is not quite sure of the story's time and place. As the story progresses, you soon realize that the audience becomes bystanders in the degeneration of Neumann's character (largely based on his actual father) caused by the storm and its aftermath. The climax of the story occurs when the storm hits. Fans blew drapes of plastic bags into the air and a green screen projected footage of lighting and thunder and tornadoes onto a backdrop. The Advanced Beginner Group members played a drum set, a bass, and sang screamo to add to the ominous storm effects. Neumann's character stomps around the stage, with each stomp matching a stomping in a puddle sound effect. Neumann's character then becomes frantic in the storm. At moments, Neumann transitions into a weather forecaster, then back to his other character. Once the storm is over, Neumann's character never fully heals from the trauma inflicted by the storm, which is where the performance abruptly ends.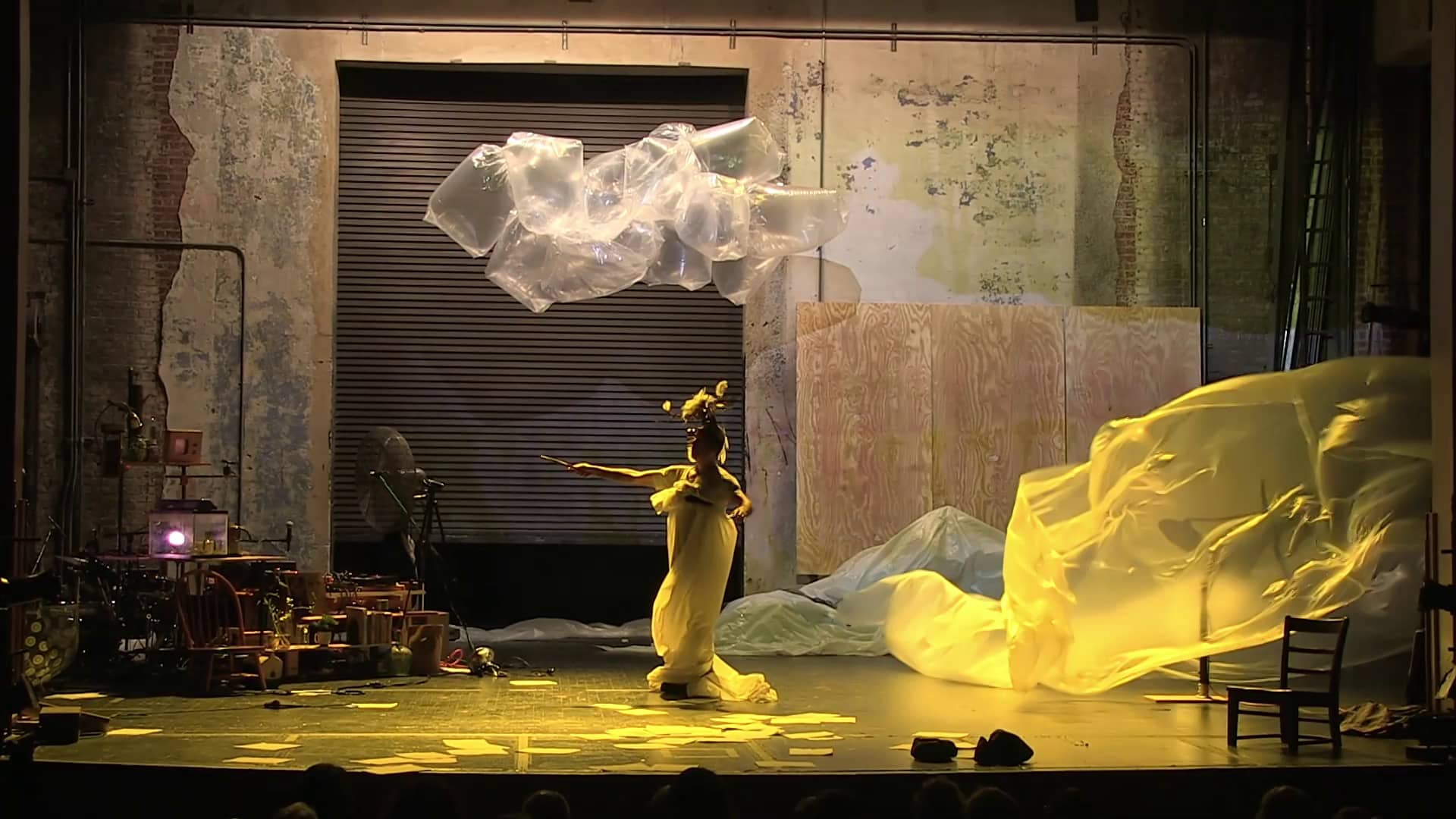 I enjoyed this show. Something I found unique was the use of the sound effects onstage and the occasional dance sequences. Those sections really showcased how all the actors seemed unique in their own personalities, style, and musically/theatrical/dance training. I was a little confused about the use of Kabuki in the performance. While Neumann used Noh theater in a way that was not cultural appropriation or disrespectful, i found it a little out of context. I felt that the fan and the use of the kimono just did not suite Neumann's father's true style, but perhaps this is where the blurring of fact and fiction occurs. I can imagine that this creative process of taking fragments of a family member's life and mixing it with experimental theater was psychologically difficult for Neumann.