I played in my first tournament (of any sport) ever this Saturday February 25. The Bryn Mawr College Varsity Badminton team hosted their annual "Mainline Doubles Tournament" in the gym. Both my roommates, May Cai and Thanchanok Chaiprasit, are the team managers, so I have usually supported them from the sidelines. But this time, they were short one player for the Women's Rookie division, so they signed me up! My parents even drove down from Northern Jersey to watch me play (and use the pool, of course).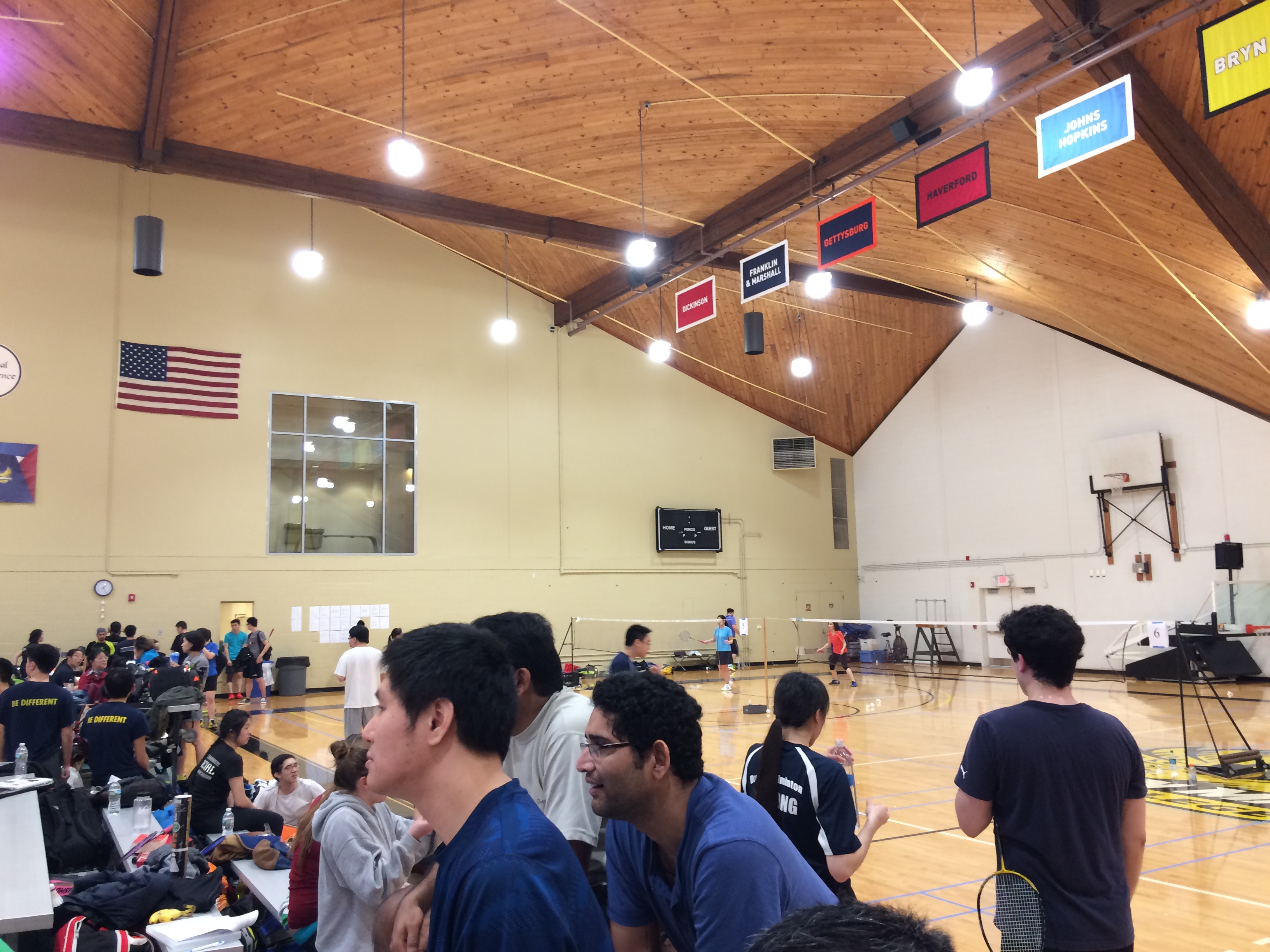 I was randomly matched with a sophomore from Swarthmore. I met her for the first time about 20 minutes before our first game of three. Luckily, we both got along and were able to strategize a little on how we could best play together. She was also a true rookie level, so I was not too worried about letting her down since I am also a rookie. Although I played tennis for a significant amount of my childhood, badminton requires a lot more wrist flick and slightly different strokes. Badminton is a quick game usually played best out of 3 sets, with each set being the first to 21 points winning by at least 2.
Our first game opponents were two Bryn Mawr girls on the varsity Badminton team. We lost the first set, won the second, but ultimately lost the third. Our second game was against a pair from Drexel — we also lost this one. And our third game, which we also lost, was against a duo from Georgetown. I honestly think we had a chance of winning at least one of our games, but the major advantage our opponents had against us was that they were more experienced players and partners. It is difficult to be a good partner if you don't know their playing style that well. Well, winning does not mean everything. I still got to play and meet a new friend at Swarthmore. I always complain about not having enough Tri-Co friends. This was a step in the right direction.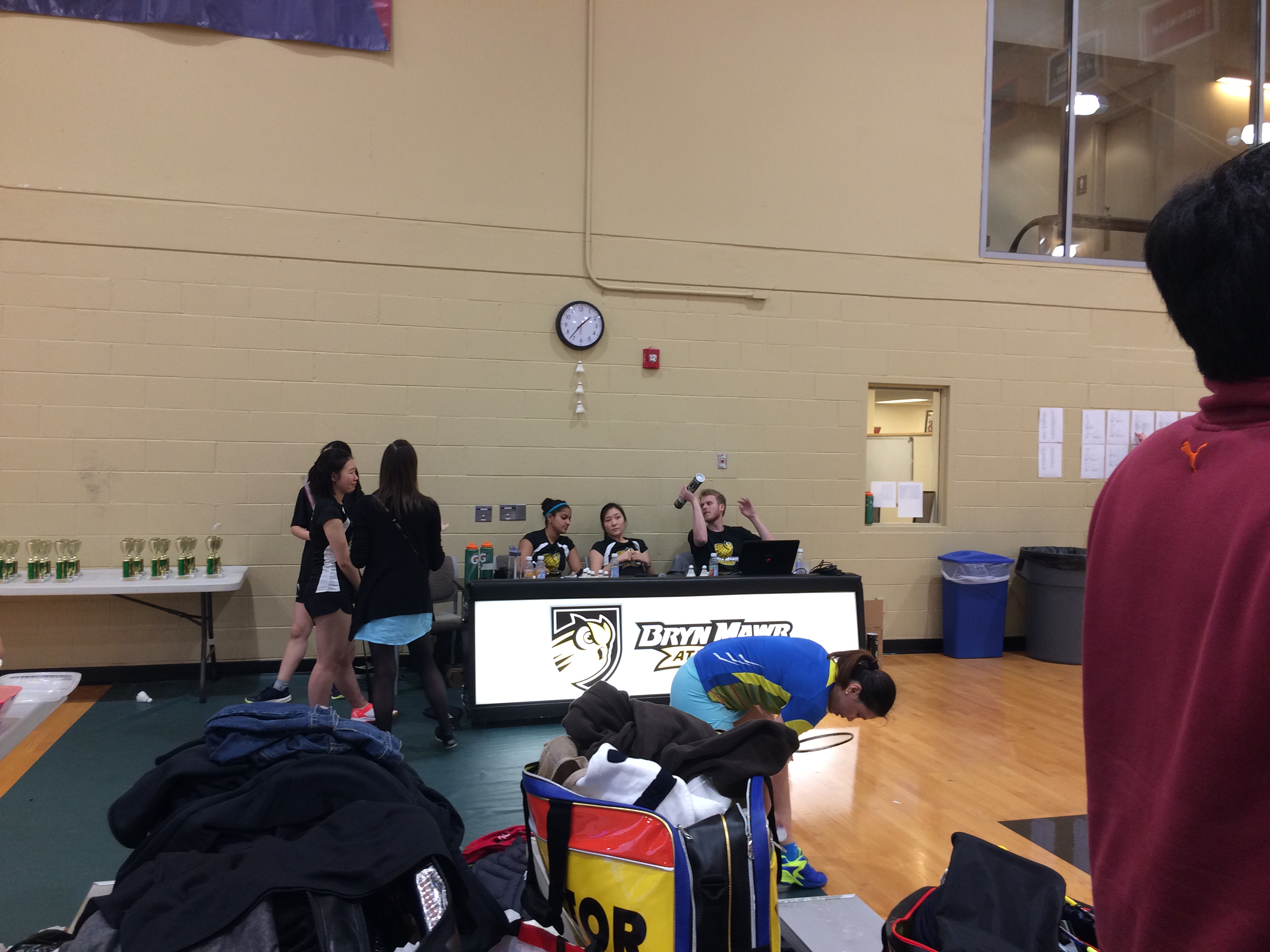 I am always amazed at how many people come to play in the Mainline Doubles Tournament. A total of 160 people registered! The tournament has 4 levels of play: A, B, C, and Rookie in Women's Doubles, Men's Doubles, and Mixed Doubles. Badminton is extremely popular among Asians, so naturally there were many Asians in attendance. Some even brought tripods to film their matches. Badminton also tends to be a pretty flashy sport with neon yellow Yonex badminton sneakers, pink jerseys, and bright colors. Players were either affiliated with a university, club, or came individually. Some colleges represented included Swarthmore, Penn, Drexel, Temple, Princeton, Georgetown, NYU, and Rutgers. I think it is also nice to see people out of college still involved in a healthy sport.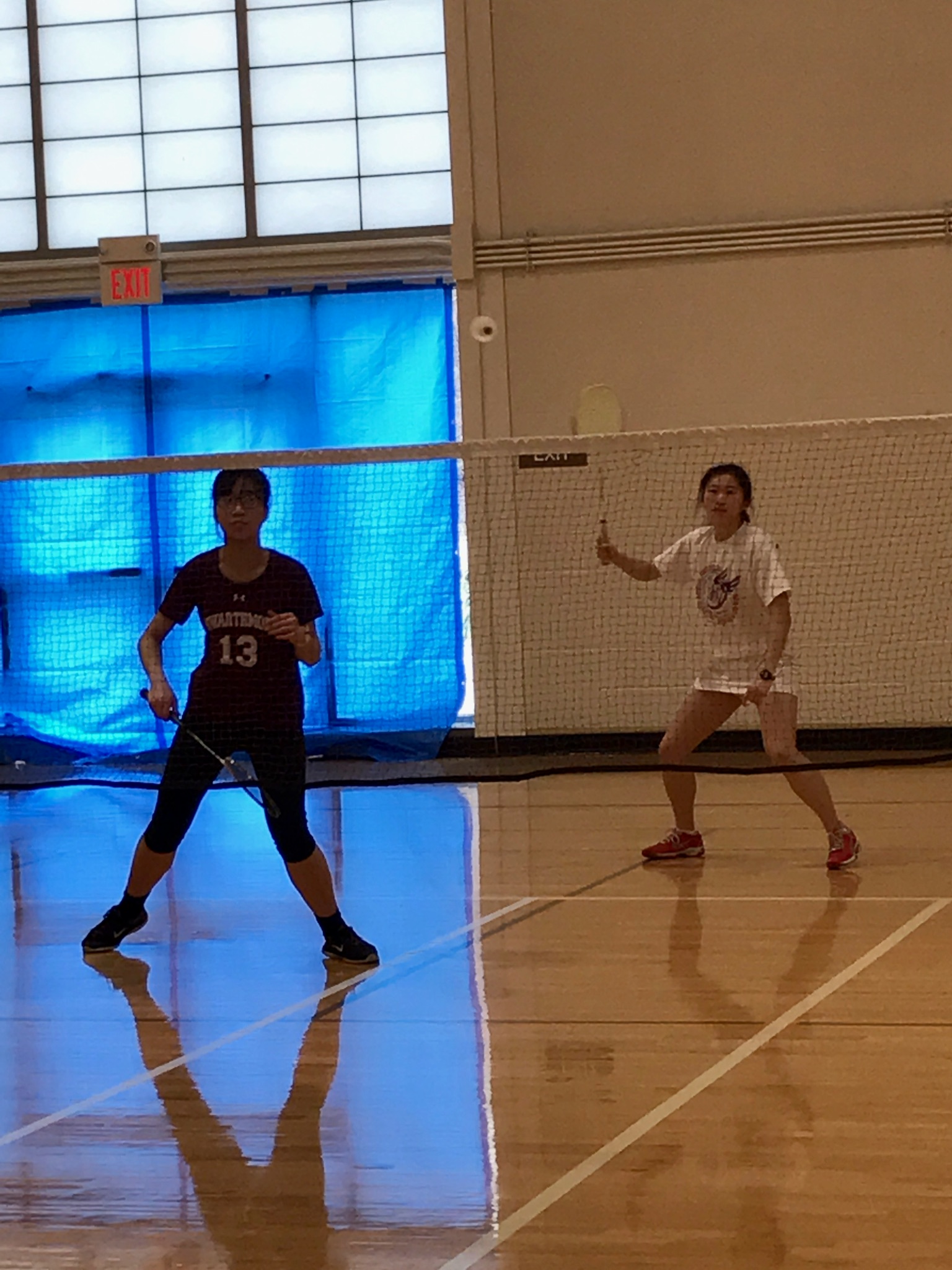 I sometimes contemplate whether or not I should have joined the Badminton team. I think I have some potential, but I just always chose dance over a sport. Maybe after I graduate, I'll find a casual badminton club. The sport is a lot of fun. I did at one point consider buying my own racquet. I already own the tennis clothes and tennis shoes. My eyes are on the Yonex Voltric 60!