Remember my post about SEAMAAC earlier on my blog? On Monday night, I received a surprise email from Andy Toy, whom I interviewed last time, looking for Mandarin translators for a meeting with store owners in South Philly. At first I was hesitant about whether my limited Chinese skills were sufficient to do the job, but before I knew it, my friend signed us both up.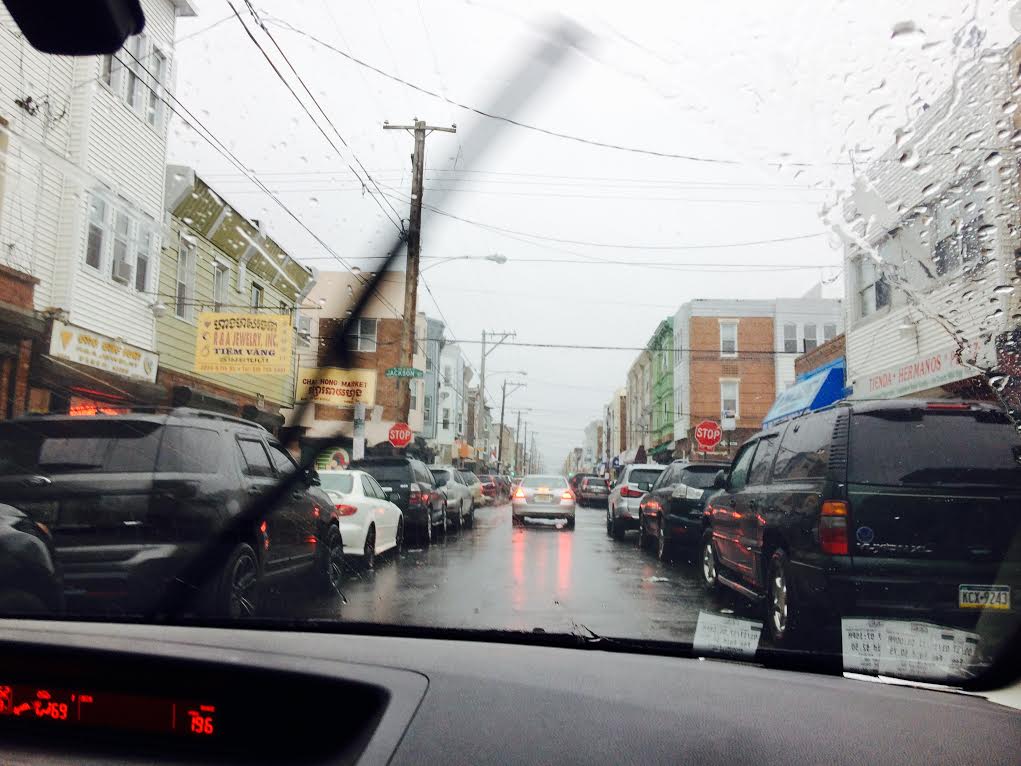 Apparently, SEAMAAC's usual Mandarin translator was not available that day. My friend Linda and I stepped up to the plate by explaining to small business owners how SEAMAAC could help them apply for city funding to offset costs of renovating their storefront and camera security system. The city of Philadelphia has a Storefront Improvement Program that reimburses up to 50% of costs, which is essentially free money since it is not a loan. The application process involves at least two estimates of costs and information such as permit, license, dimensions, etc. of the store and store owners.
We met at No. 1 Express Chinese restaurant, another property owned by the small business owners who planned on opening a supermarket just across the street. The owners were from Fujian and primarily spoke their dialect, but they also spoke Mandarin and some English. SEAMAAC had arranged for a graphic designer to design a store front, and Linda and I helped translate to the SEAMAAC coordinator the feedback and proposed revisions the business owners would like to see. Later, two teams of Drexel Visual Merchandising design students came to present their window display designs. Linda and I helped translate feedback pertaining to color choices, font style, and placement.
While I am still not fluent in Mandarin, I am glad I was able to use the skills I have to help others. I realize that some Chinese is better than no Chinese, and I felt like Linda and I helped make a difference in effective communication. I wonder if more translation volunteer gigs will come my way in the future because I am up for it now.
After the meeting ended, Linda and I grabbed dinner at I Heart Cambodia which was just down the block from where we were. SEAMAAC very kindly treated us for the meal. I had never had Cambodian food before. That area of South Philly, also known as Cambodia Town, has many Southeast Asian owned businesses and restaurants.