My friends and I spent a much deserved Saturday night out in Philadelphia's Chinatown for dinner and desserts tonight. We hit up Sakura Mandarin for dinner and Dumpling II for dessert. It was a nice break from dining hall food and a time for us to distract ourselves from school and boy problems, among other things.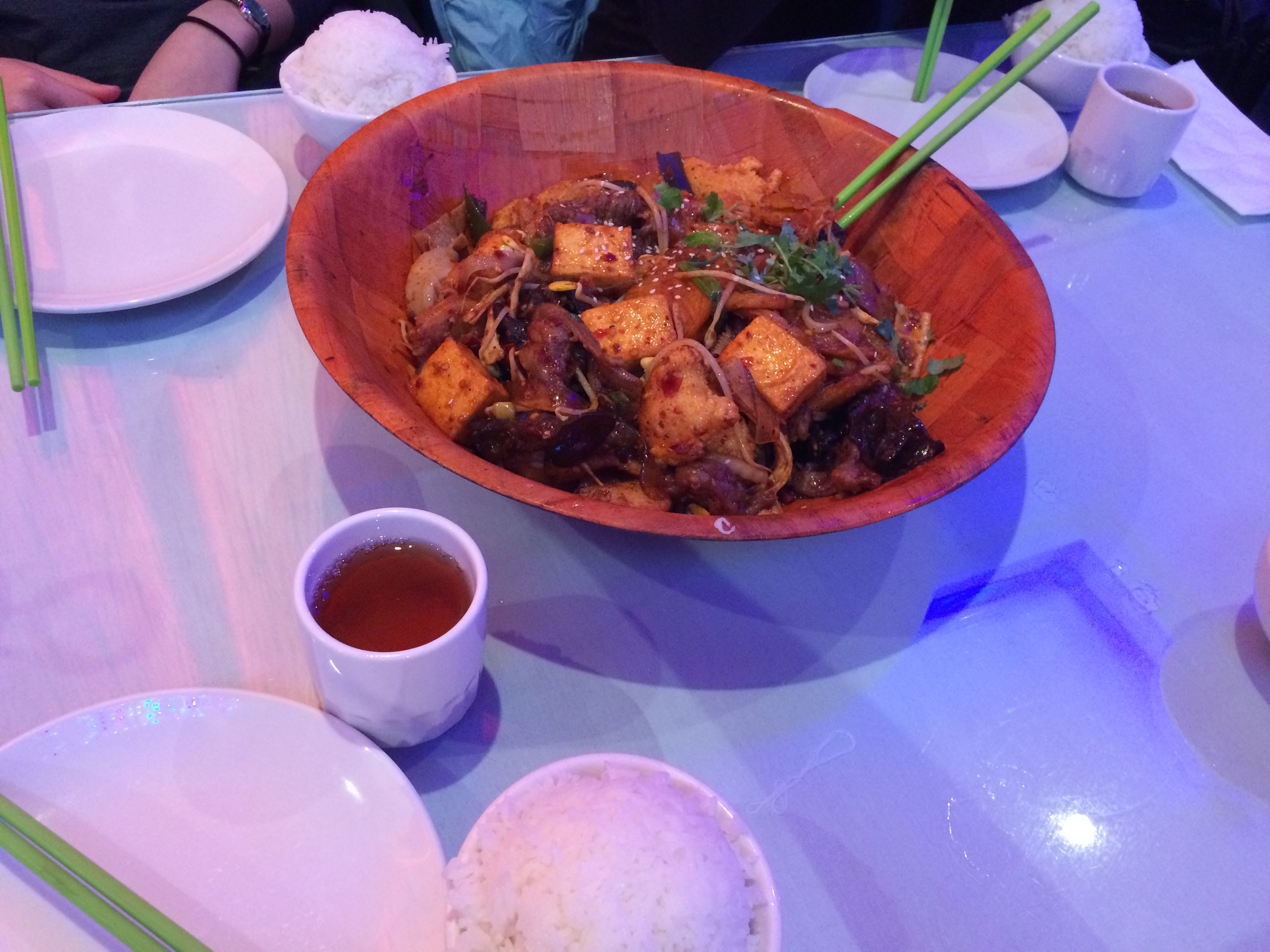 We specifically chose Sakura because of their dry pot. Dry pot is a type of Chinese stir fry, usually with spices, consisting of vegetables and meat. It is sometimes referred to as Chinese hot pot without the soup, but I think the flavor is very different. Our dry pot had fish tofu, lamb, beef tripe, fish filet, lotus root, bean sprouts, mushrooms, and potatoes. Each of us had a bowl of white rice, and we shared the dry pot that was served in one big wooden bowl. You can adjust the spice level of the dry pot. We got the very spicy level.
After dinner, we searched for a place to eat tang yuan, or Chinese sweet rice dumplings. It coincidentally was Yuan Xiao Jie, or Lantern Festival, which is the 15th day after Chinese New Year. On this day, Chinese people like to eat tang yuan. We found our desired dessert at Dumpling II. Each of us ordered a big bowl of tang yuan (choice of plain or black sesame flavor) and shared a fried ice cream. We did not expect the bowls to be so big, so we brought back our leftovers (which I continued to eat later that night in my dorm room). The tang yuan was served in a sweet rice wine soup base. I love Chinese desserts, and this certainly was no exception.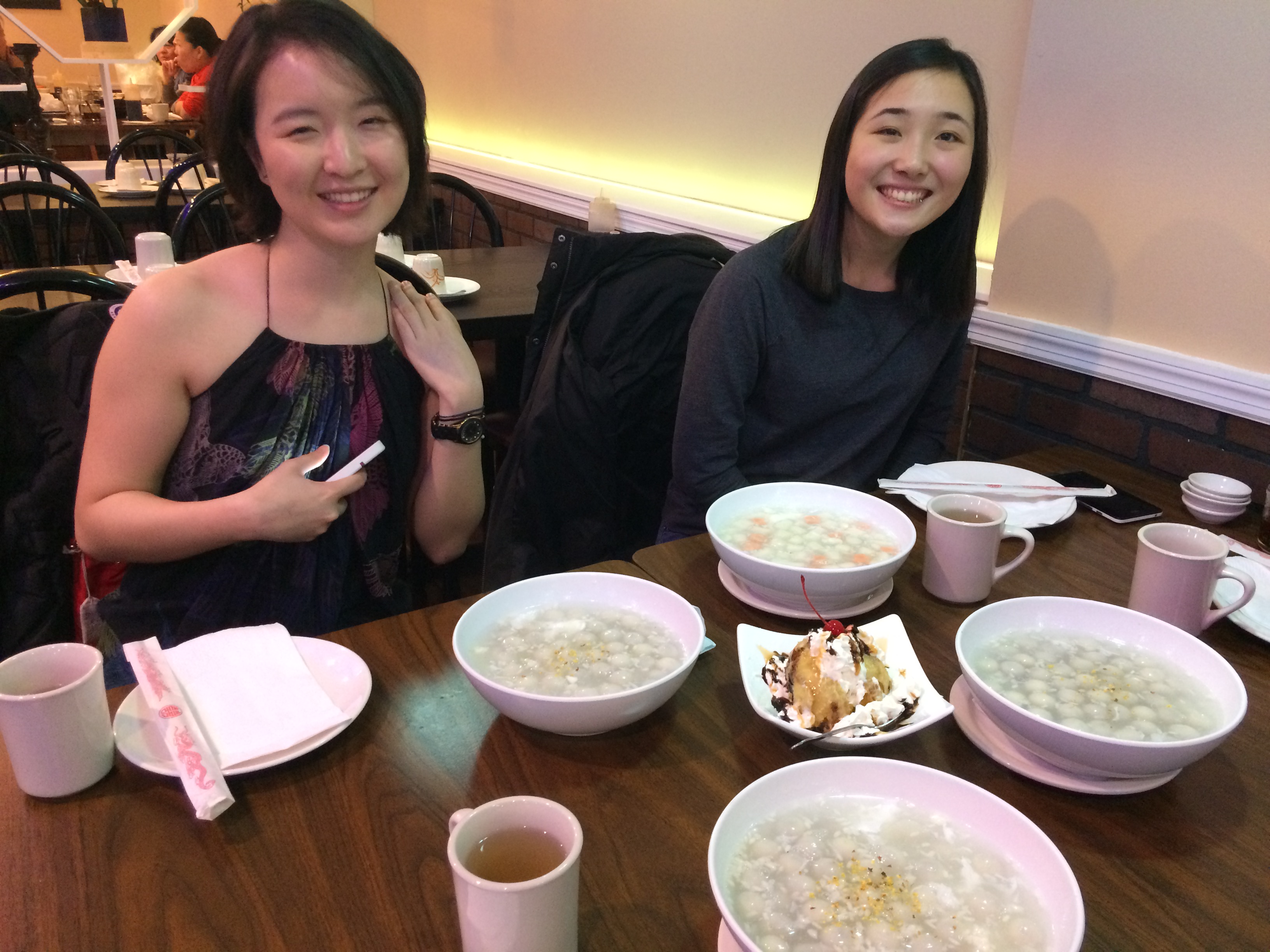 My friends and I tend to go to the same restaurants in Chinatown, but it was actually our first time at Dumpling II. Dumpling II is actually the branch restaurant of Shanghai 1, which I have been to. In general, I am always open to try new foods and places in Philly. That's another thing to do on my bucket list before I graduate!
—————————————
Sakura Mandarin
1038 Race St
Philadelphia, PA 19107
Chinatown
Dumpling II has no Yelp, but here's info for Shanghai 1:
123 N 10th St
Philadelphia, PA 19107
Chinatown