With a little luck submitting job applications and generous funding from LILAC/CPD, I had the opportunity to go to Washington D.C. for job interviews at the Selective Liberal Arts Consortium (SLAC) Job Recruitment Day on Friday, January 6th. These were my first in-person formal job interviews, and I enjoyed the excitement of making good first impressions, envisioning my post-grad life, and exploring a small section of my nation's capital.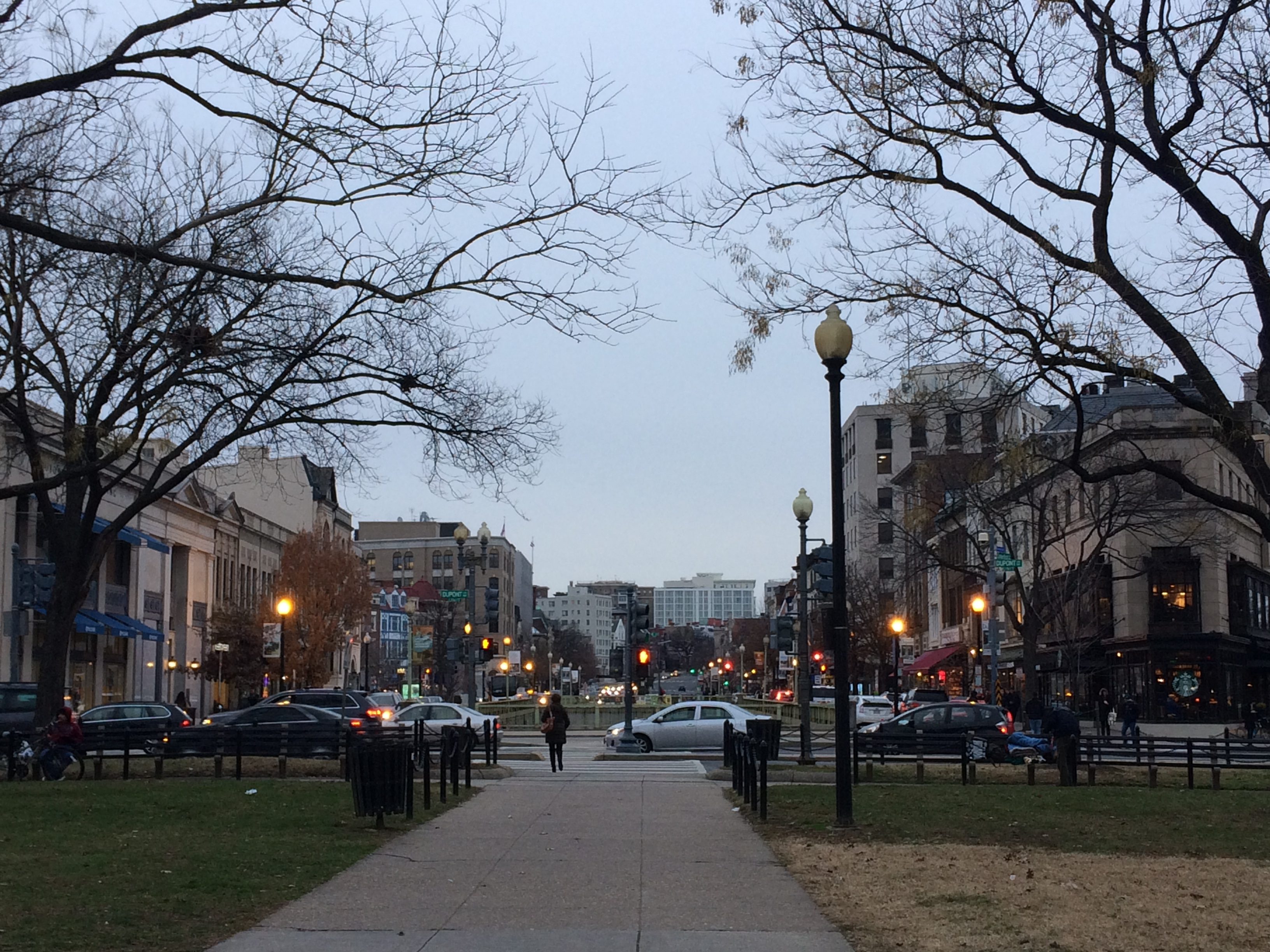 My day started very early — 4:15AM, to be exact. I had to catch a 5:46AM Amtrak from Newark, NJ to D.C., and my dad wanted to leave the house with ample time to avoid bad road conditions attributed to the forecasted snow. Thankfully, the roads were not too bad, and I made my train on time. The scenic landscapes from the snowfall were beautiful, but they were not enough to keep me awake for most of the 3-hour train ride. The train arrived in D.C. around 8:50AM. By that time, I had figured out another Mawrter was on the same train. We arranged to meet up at the station and took the metro to the conference hall together. There was no snow in D.C., which I guess was a good thing. I still wore sneakers and leg warmers and carried my dress shoes separately just in case.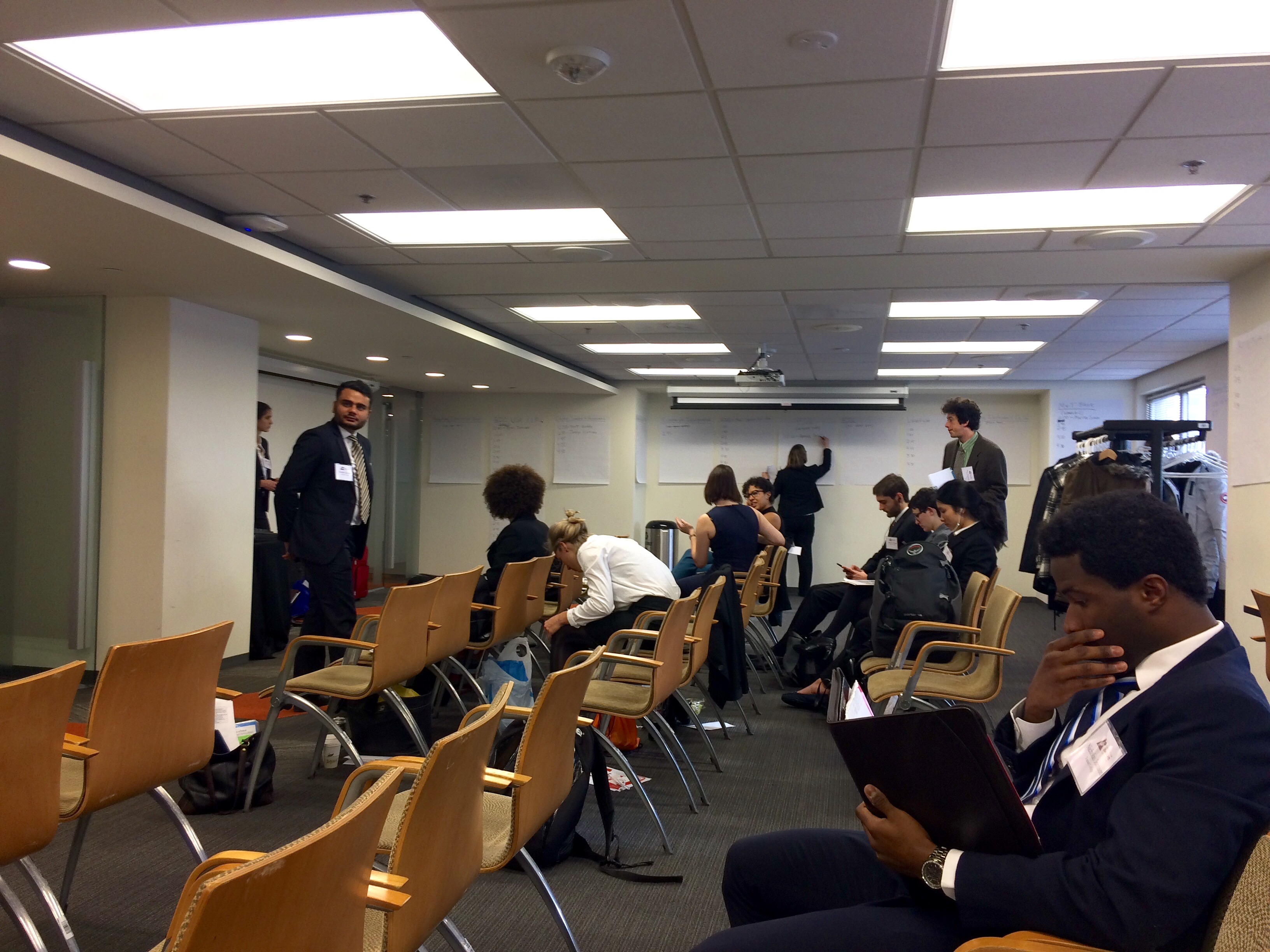 When we arrived, we were greeted by familiar faces from Bryn Mawr College's LILAC/CPD staff: Sarah Sultzer, Patricia Greenfield, and Dayna Levy. They informed us of interview guidelines and directed us to the student waiting room and the networking fair. Many students from the other SLAC member colleges (Bates, Bryn Mawr, Carleton, Colorado, Grinnell, Haverford, Oberlin, Vassar, Washington and Lee) were also there.
Prior to formal scheduled interviews starting, students had the chance to secure additional interviews if they liked by introducing themselves to the company representatives at the Networking Fair from 9-11AM. Students could submit their resumes to be considered for any open interview slots in the afternoon. The task of approaching company representatives seems daunting at first, but everyone has to start their elevator pitch somewhere. It is good practice to test out your elevator pitch on a few employers before pursuing your more highly desired companies. I like to scan the area before walking in. Then, I strategically walk toward the ones I want to talk to, introduce myself, shake their hand, and continue on with my introduction including my school, my major, and my interests. I was able to secure two additional interviews through the Networking Fair.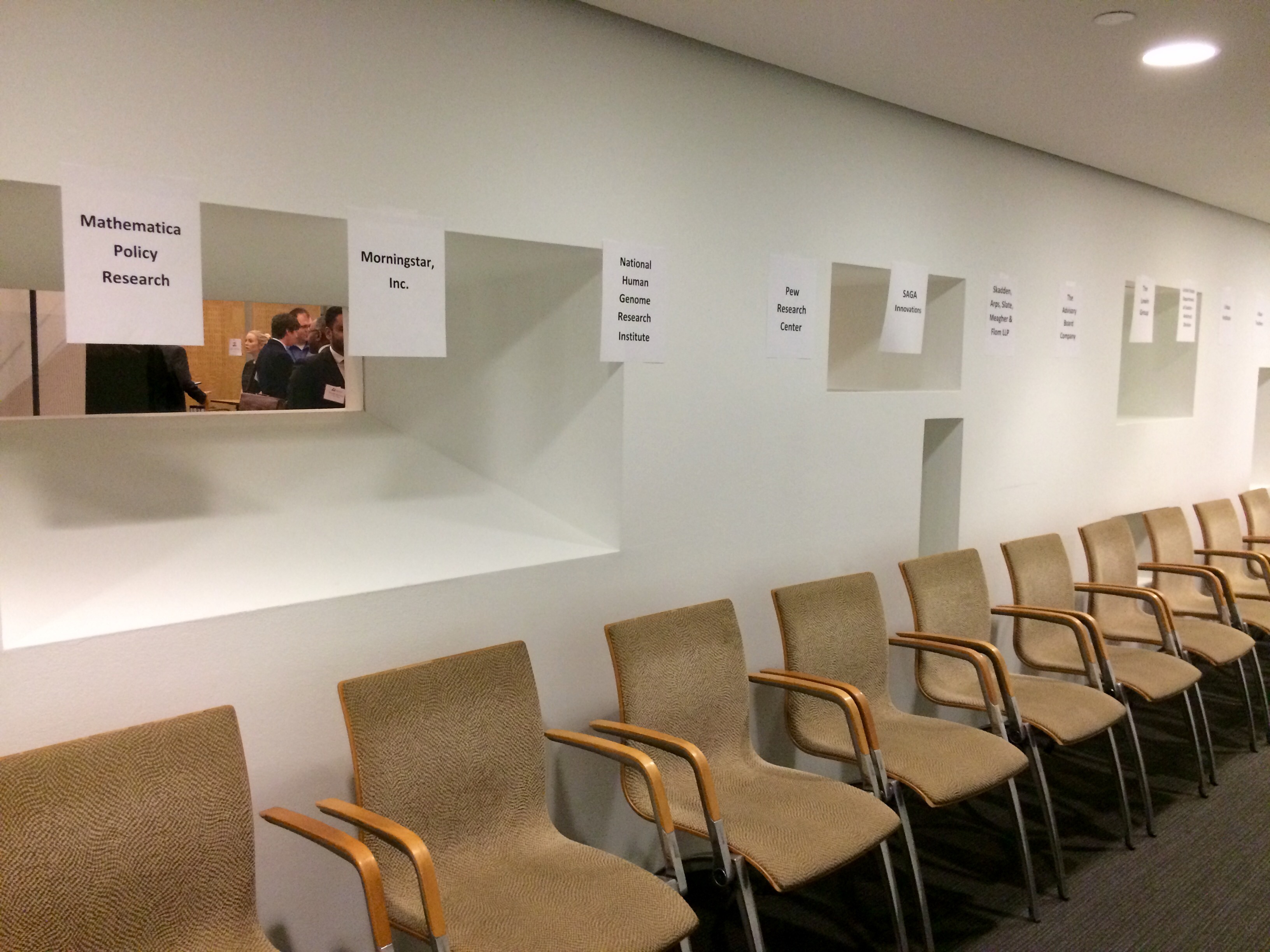 After the Networking Fair, everyone broke for lunch on their own. I went to a nearby lunch buffet with another Bryn Mawr student who happened to be in my Anatomy and Physiology class last semester. We talked about the job search and some of our shared experiences at Bryn Mawr. I was really proud of and glad so many Bryn Mawr students were also present at the SLAC recruitment day.
Interviews started after lunch, and SLAC and CPD staff updated posters on the wall with time slots for the names of those who received additional interview slots. Students on-deck for interviews sat in a row of chairs under the name of the company they were about to interview for. This made the process of fetching for the next interviewee easy and organized. When the interviewer came to get you from your on-deck seat, you were led to a table in a big conference room where two or one company representatives sat with information on their company and business cards. Each interview lasted approximately 30 minutes. From my experience doing 4 interviews that day, I was asked questions along the lines of:
Tell me about yourself.
Why are you interested in (insert company name)?
Where do you see yourself in 3-5 years?
What is your strength? Weakness?
Tell me about a significant paper or project you worked on.
Do you have any questions for us? (The answer is always yes. It's always good to show that you've done some research on the company. You can ask about your interviewer's career path or clarification on a project you found on their website, etc.)
(My answers to interview questions varied based on best aligning myself with the company's interests and mission. Another tip is to always thank your interviewer through email after.)
I finished my interviews around 4PM. With a little time to kill before my 6:05PM Amtrak back to New Jersey, I walked around the D.C. neighborhood to explore. The last time I was in D.C. was on a field trip organized by a Social Medicine Seminar at Haverford I participated in my first year where we visited two healthcare policy lobby organizations. The area around the conference center (it's near Dupont Circle) was quite upscale. A walk down Massachusetts Avenue would bring you past nice stores, think tanks and embassies, and even street views of the Washington Monument and Capitol Hill! Right before I boarded the train, I bought myself a Shroom Burger and a Brownie Batter hot chocolate from Shake Shack to eat for dinner on my way back. I was quite tired and, again, mostly slept on the train. After my Amtrak and 2 NJTransit train rides, I was finally back home and ready to do it again on Monday in NYC (another SLAC Recruitment Day).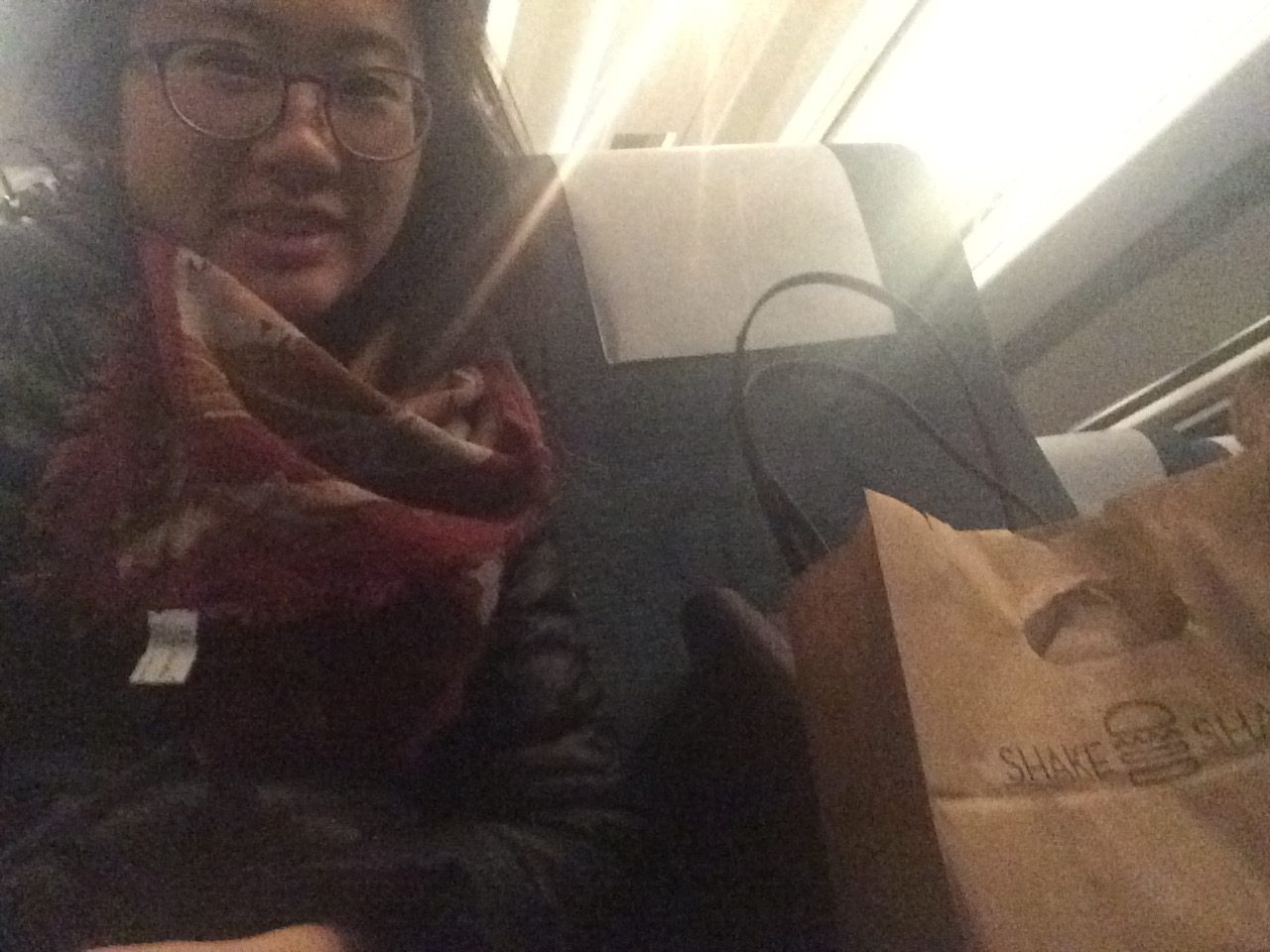 I am not revealing which companies I interviewed with just yet because I have a feeling most of them were informational. I hope to reveal more when acceptances start rolling in. In the meantime, I am just appreciating the fact that I got to go to D.C. on my school's funding. I used my grant for transportation and food costs, and I know others have used it for hotel costs as well. This leads me to the next part about telling YOU how you can also apply for LILAC/CPD funding… "LILAC offers students with energy and a plan the opportunity to apply for mini-grants up to $200 to support their developing interests." All you have to do is complete a form detailing why the grant would be beneficial to your professional interests and how you would budget the money.