Last Saturday night, I attended All Access Philadelphia at the Electric Factory, a free concert supporting abortion rights and access. The event combined live performances and DJ sets with educational facts about abortion and personal story video clips. There were even nonprofit organizations like Planned Parenthood, NARAL, and Women's Medical Fund where concert goers could sign up to volunteer or learn more about women's reproductive health policy. The lineup included Rye Rye, Tunde Olaniran, Rocky Rivera, Joie Kathos, and Pinkwash with DJ sets by DJ Diamond Kuts, DJ NiiLO (Bryn Mawr alum), DJ Kash.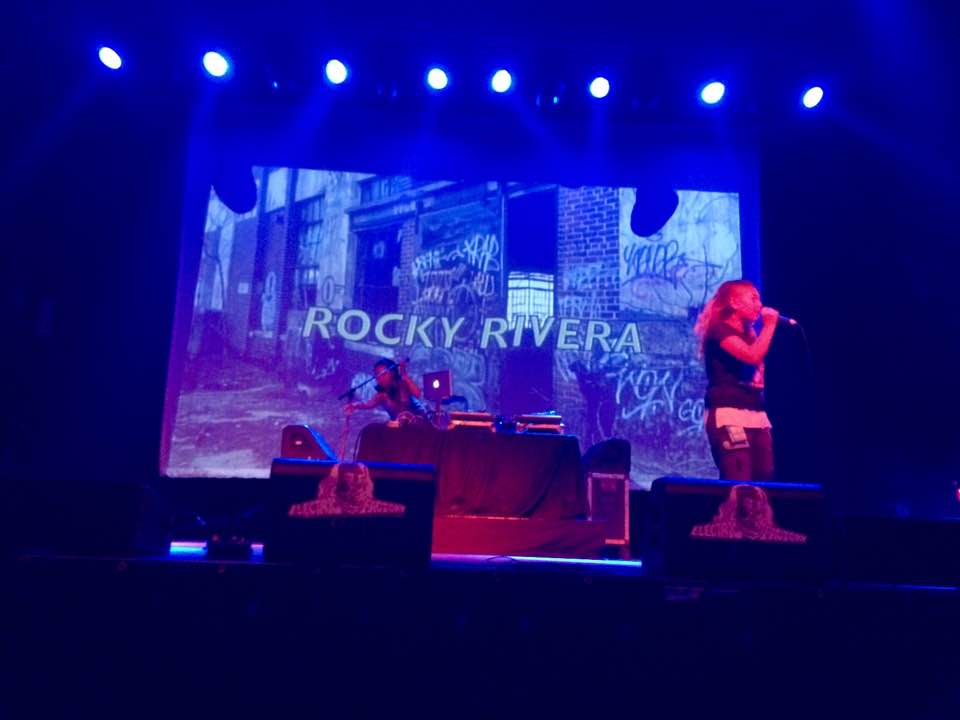 Despite the hype from social media and the 30+ cities where All Access Concerts were happening, the Electric Factory was sadly half empty that night. That still did not detract from the energy the artists brought to the stage and to the more "intimate" crowd. I was happy to see that all of the performers were self-identified feminists, allies, women of color, queer, local Philadelphians, politically informed, etc. and aligned with the cause. The only artist I had heard of prior to the concert was Filipina American rapper Rocky Rivera from San Francisco. She had featured on one of Bambu's songs called "Rent Money" produced by Philadelphia native Asian American producer CHOPS. I also enjoyed the performances by Joie Kathos (she can really dance!) and Tunde Olaniran (a very charismatic performer). I wanted to see Rye Rye perform as well, but my friends and I wanted to catch the 11pm SEPTA back to Bryn Mawr.
I do question how effective this concert was in advancing All Access's goals of more widespread abortion access and awareness. I think the goal was to use a free concert to attract supporters and non-supporters of abortion access so that non-supporters could be exposed to the importance of abortion access. The problem is that hosting a concert is very expensive. There were free T-shirts with the message "This is what an abortion access supporter looks like," free glow sticks, free glitter tattoos and pins — the types of things that tend to reel college students and young people in. Artists also have to be paid. It was strategic to choose artists that support the cause and are local. I think local concerts like these are an excellent platform for lesser known artists to showcase their work, but are they mainstream enough to attract people who don't follow the movement or the indie scene (i.e. the target population)?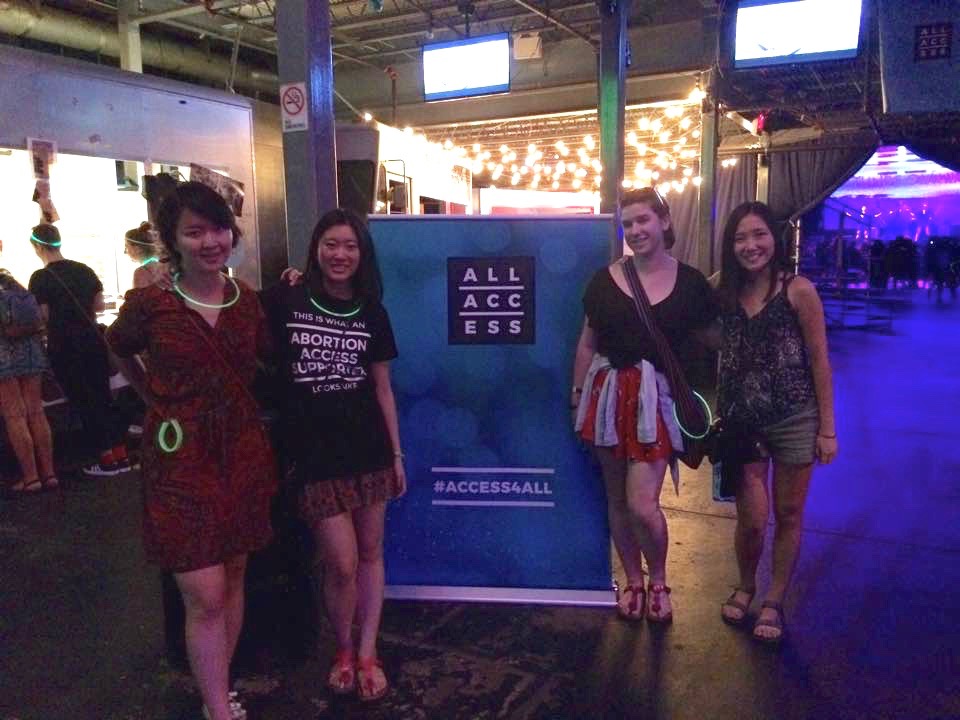 I was surprised to see one lone protestor outside Electric Factory chanting things like "You guys are baby killers" and "You deserve to go to Hell." While I do acknowledge that abortion is still a very controversial, partisan issue, here are some indisputable facts about abortion.