Yesterday was my first day of senior year. Not surprisingly, I knew where all my classrooms were and felt pretty set in my schedule despite it also being shopping week. I watched as my fellow Mawrters navigated the maze also known as the Park science building halls, crowded the bookstore to purchase textbooks, and compared class schedules with each other. What I most looked forward to that day was Convocation, the event where seniors dress in black gowns to parade into Goodhart and listen to motivational speeches and celebrate seniority for the first time.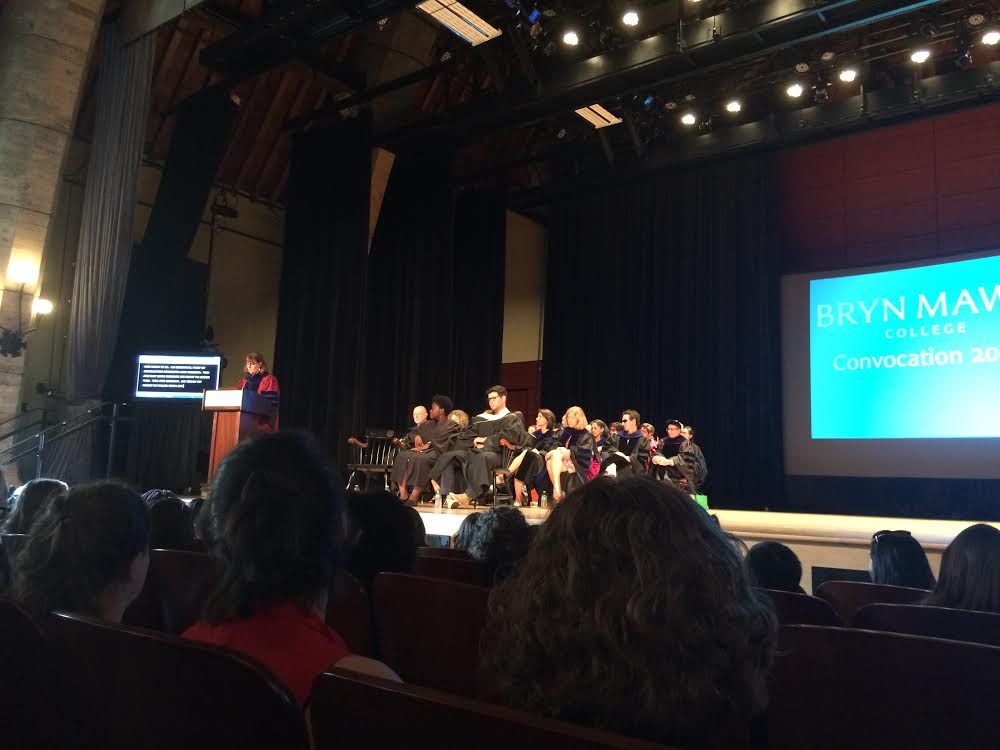 President Cassidy, Mimi Gordor '17, and a Ph.D in Classics candidate student spoke at convocation. The general themes of the speeches were that it was okay to fail because failing is necessary for success, you should try everything, and you should take every opportunity that comes your way. Convocation is also an occasion to welcome new members of our academic community such as faculty, staff, and, of course, the Class of 2020. This included our new Dean Walters, who, citing the precedence of Bryn Mawr alum Enid Cook (Class of 1931), Emily Balch (Class of 1889), and Grace Lee Boggs (Ph.D 1940), encouraged us to use our Bryn Mawr education to give back to the world.
Following Convocation, the entire Bryn Mawr community was invited to the "Taste of Summer" picnic on Erdman Green. Not to brag, but Bryn Mawr really does have the best dining hall food.

So far, my senior year is off to a great start! I am taking Anatomy & Physiology, Developmental Psychology, Thermodynamics and Statistical Mechanics, and Senior Seminar for Physics majors. Two classes are nursing grad school prerequisites, and two are physics major requirements. Although I am not taking any pure humanities courses, my classes still involve quite a lot of writing and reading. I predict a challenging, but rewarding semester ahead…