On Sunday, I attended the Penn Philippine Association Culture Show: Balikbayan at the International House in University City. It was my first time attending a Penn student event, so I felt a little out of place. I didn't know anyone and I was going alone, but I still enjoyed the buffet dinner and the show.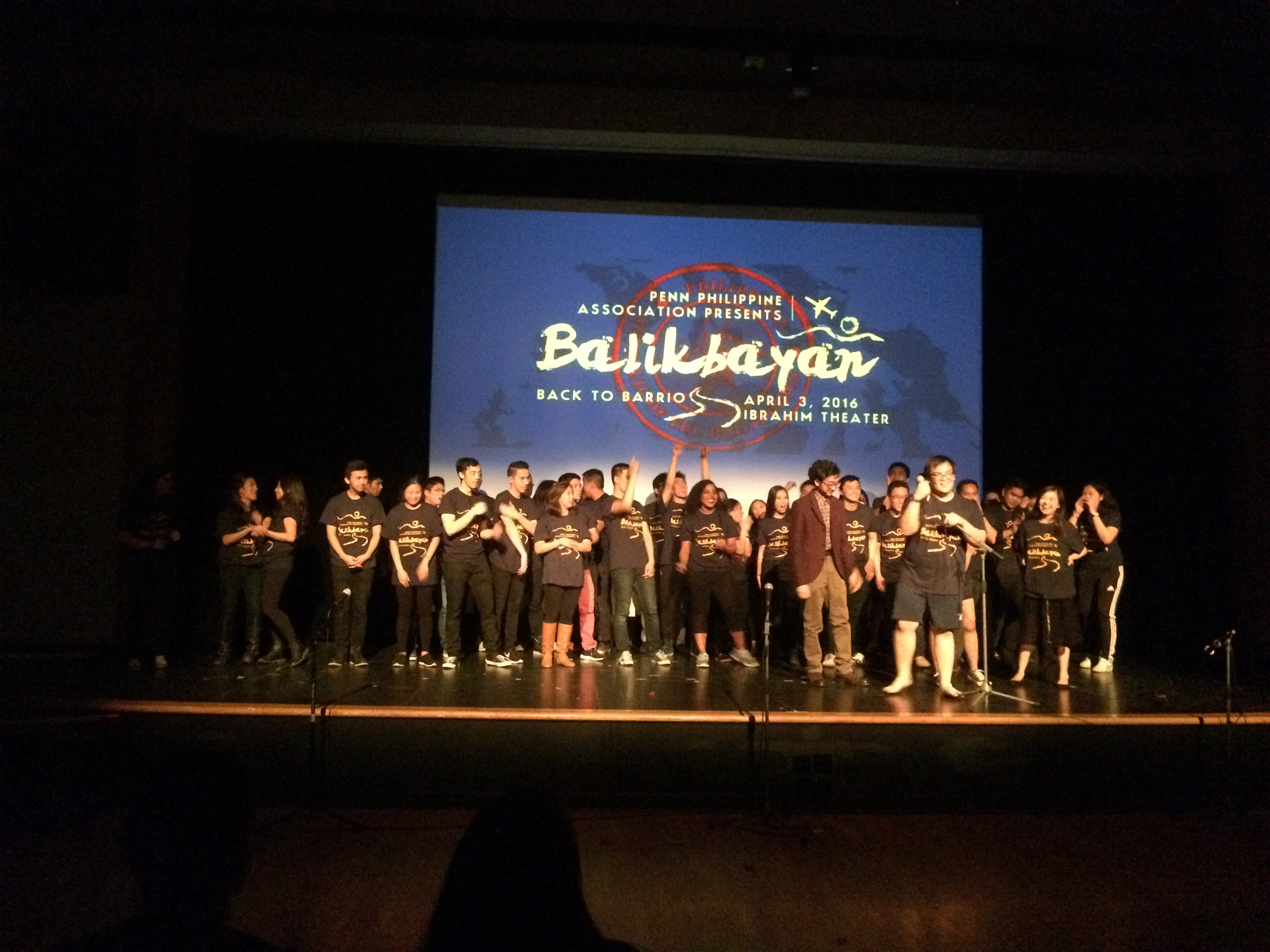 As a former committee member for the Asian Student Association culture show at Bryn Mawr, I am always curious how other affinity groups run their culture shows. Unlike other culture shows I have attended in the past, this show was more of a play of a fictional story (and also cost $8 admission):
Balikbayan is the story of Jake, a young Filipino, who leaves the Philippines and his girlfriend behind to attend the University of Pennsylvania in the United States. Four years later he returns to win her back, only to be rebuffed because he has lost contact with his roots. Join Jake on his journey of rediscovery for an experience you are unlikely to forget.

Balikbayan is a Tagalog term meaning a Filipino visiting or returning to The Philippines after a long time abroad.
The audience members cheered on their friends in the show and shouted out comments on the story line. I found it interesting how the production managed to weave traditional Filipino dances into the story as well. The script was also written to be understood by non-Filipinos as well. Whenever there was a Filipino joke or pun, the projector screen would show a Tagalog to English definition or describe the slang terms.
There was a full house for the show at International House, despite it being held on a Sunday night. Most were students, but there were also family members of performers as well as alums. To me, it nice to so see so many Filipino Americans all together for a change. I can count the number of Bryn Mawr students of Filipino descent on less than two hand. As a person who is 1/4 Filipino and not that connected to my Filipino culture, I could relate to Jake, the main character, as he relearned Filipino dance and language (except I never learned them in the first place). I empathized with his desire to fit into a community.
Overall, I enjoyed the moral of the play and was very impressed with the Penn Philippine Association's enthusiasm and mastery of Filipino culture. I was able to recognize some of the more well known traditional Filipino dances like Tinikling, but had never heard of the other dances like Sakuting, Sayaw sa Bangko, Binasuan, Cariñosa, and Maglalatik. The Pennoys, a Penn Filipino acapella group, also performed a couple Tagalog arrangements within the show. My favorite dance to watch was the Sayaw sa Bangko. The dancers danced and jumped on top of wooden benches. Later, they would stack the benches higher, and the audience held their breath as they danced and tried not to fall off.
Below is a picture of the pre-show buffet dinner! Due to the SEPTA schedule, the options were to either arrive early or a little late to the dinner. Of course it's better to be early when there's food involved (forget that Filipino time)! There was lumpia, chicken adobo, pancit, rice, fish, curry, and flan and cassava cake for dessert. I don't eat Filipino food often, so this was a treat! I even went back for seconds and a second serving of cassava cake. Well worth the $5. I coincidentally ran into an old friend from a Startalk Chinese camp I attended in high school. He studies Chinese political economy at Penn, and we caught up over dinner.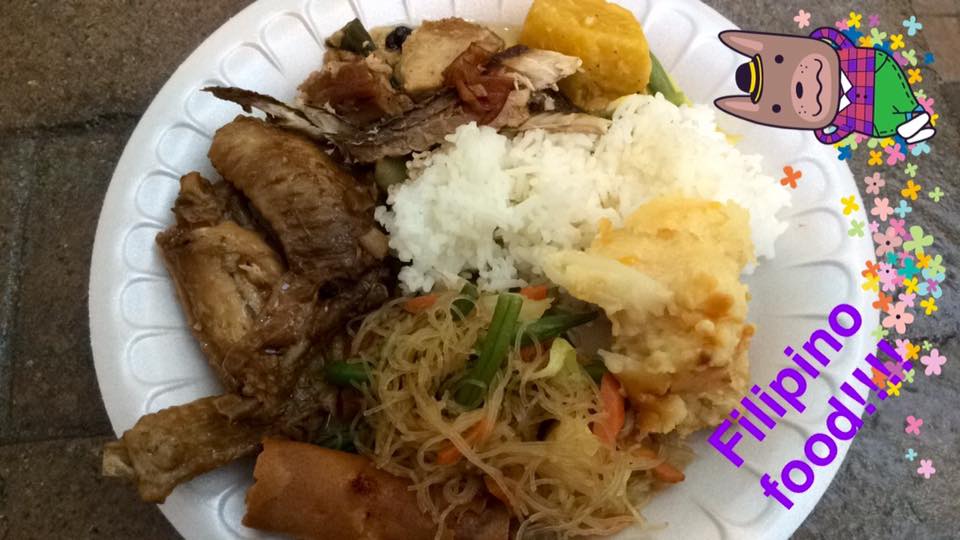 The Ibrahim Theater at International House is a very nice venue. The last time I was there was for the PAAFF Strength in Numbers Event (because it was free). I'm looking forward to attending more events there.