I'm not really the party-going type, but I was curious to see what East vs. West would be like this year, so I stopped by for an hour and left. Half of that time was spent waiting on line to get in, the other half was dancing in the dark with my friends. I feel like the average prospective student wants a genuine picture of what the party scene is like at women's colleges like Bryn Mawr and colleges in general.
Here are a few things you should know about the East vs. West party: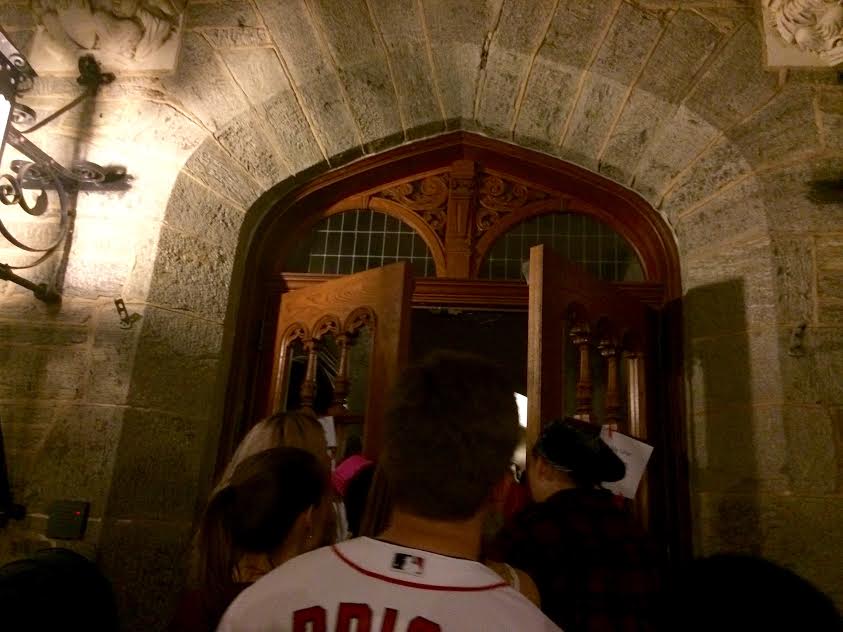 The line. You might have to wait 20 minutes to get in. Party bouncers count how many students are in the room so it does not reach capacity.
The cold. Related to waiting on line. This year it rained (with thunder and lightning), so everyone tried to huddle under Pem arch.
The pushing. It's expected to happen when you mix college students with alcohol and weed and time to kill while waiting to get into the party.
The bouncers. Paid and unpaid (but who really would bounce unpaid?!?). What a tough job they have to watch over a bunch of rowdy college students. They can and will call P-safe on you if you misbehave.
The strangers. East vs. West apparently attract a lot of non-Trico people, whether they are friends of Mawrters or just came to party. Usually the rule is up to 3 guests per 1 Mawrter, but it's 1 to 1 for East vs. West.
The dark. It's a crowded common room with the lights turned off.
The concept. East Coast vs. West Coast. Which ever common room is the loudest or more crowded wins. ( I dressed as East Coast.)
The rules. State laws still apply. As do school laws.
The hookups. Nope, Bryn Mawr does not escape the hookup culture.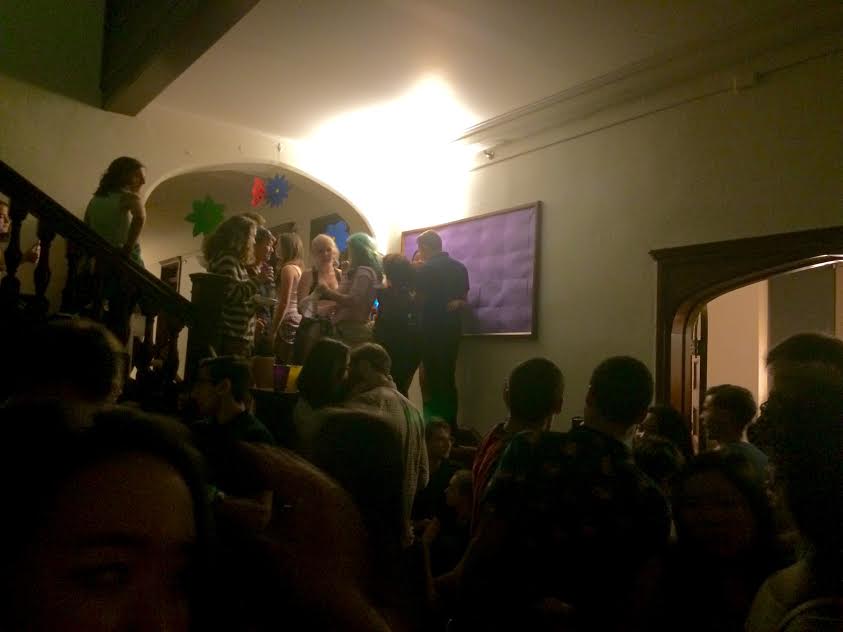 Two words: people watching.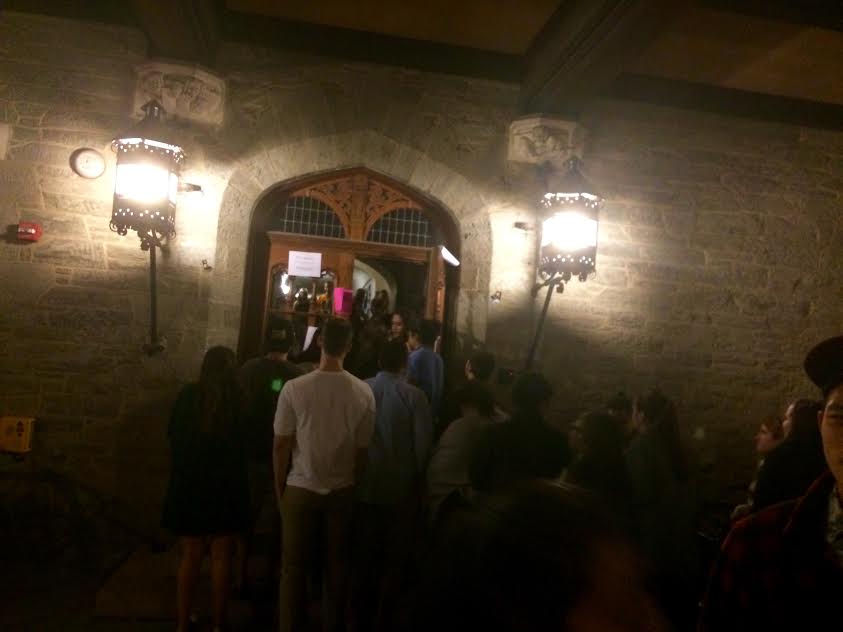 Remember, partying is optional. No shame for leaving early, coming as you go, coming as you like. East vs. West is traditionally the biggest party Bryn Mawr hosts, besides May Day. It's a big deal for some people, and not any sort of deal for others.