Yesterday was the first day of my NURS 065 Fundamentals of Nutrition Class. I am taking this class because it is a prerequisite course for accelerated nursing programs I would like to apply to after Bryn Mawr. The class is also not offered in the Tri-Co, so I am taking it at the University of Pennsylvania.
Penn classes start half a week earlier than Bryn Mawr classes, so I went into Philadelphia for the morning and returned to New York City in the afternoon. Luckily, Amtrak had a special sale for New York City to Philadelphia trips, so it only took 1 hour and 20 minutes from Penn Station to 30th Street Station. My nutrition class is a 9am class, so I had to wake up at 6:00AM to catch my 7:17AM Amtrak. When I woke up, the sky was still dark like night. I caught a beautiful view of the sunrise from my window seat though (see above picture).
When I arrived in Philadelphia, I used my handy dandy Google Maps to find my way to Claire Fagan Hall. It was quite the 20 minute walk, not to mention it was cold outside and I was a little lost. I walked through Drexel's campus, which is right next to Penn's campus. There's a lot of construction going on in University City and all the buildings seem modern and new. Once I hit 33rd Street,  I was surrounded by the morning bustle of students and faculty rushing to class. I even saw a couple students glide by on their scooters! (I'll be joining them on days it's not snowing or raining).
Google Maps took me past the Penn Medical Center. Penn has a huge hospital network, one of the best in the country. After walking through that section for a couple blocks, I finally arrived at the Nursing School.
My class consists of 50 students: 48 female, 2 male. All but 3 (1 Psychology senior, 1 older women with a law degree considering a career change, and myself) are undergraduate nursing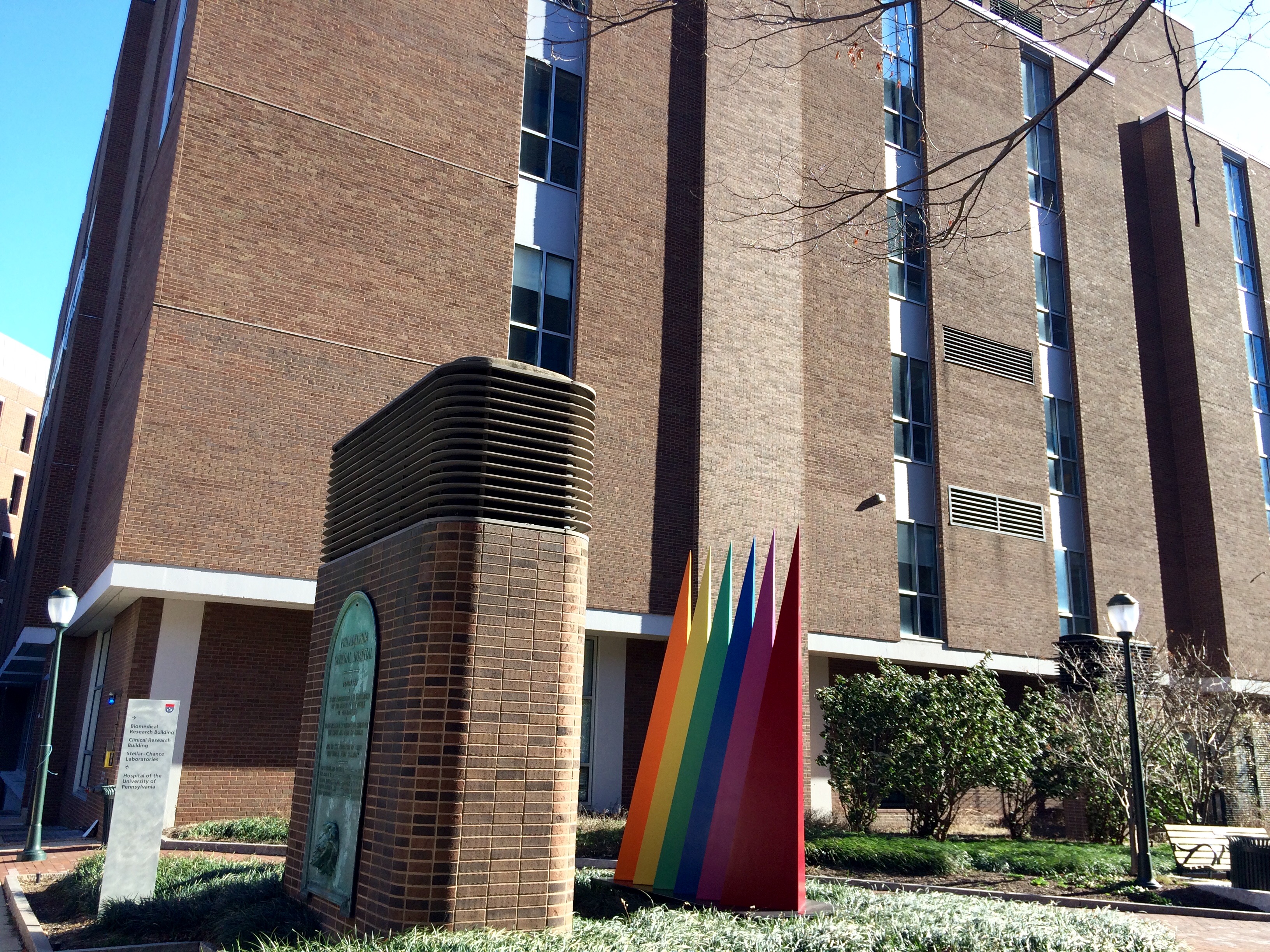 students, mostly first years. I would describe the Penn environment as very pre-professional, so many of the students were dressed well and had makeup on – a look very different from the average Bryn Mawr student at a liberal arts school. I also recognized a girl in my class from my hometown Ridgewood, NJ. We spent our first class introducing ourselves, our major and year, an interesting fact about ourselves, our favorite food and drink, and our burning nutrition questions. My introduction went something like,
"Hi, I'm Miranda. I'm a Physics Major from Bryn Mawr College Class of 2017. I am interested in the accelerated nursing program. An interesting fact about myself is that I like to ride my scooter to class. My favorite food is guacamole and my favorite drink is bubble tea. My burning nutrition question is what is a recommended diet for those with ADHD?"
After going through all 50 individual introductions, which took over an hour, we quickly went over the syllabus and the class guidelines before being dismissed. After class was over, I went to the Bookstore. Penn's Book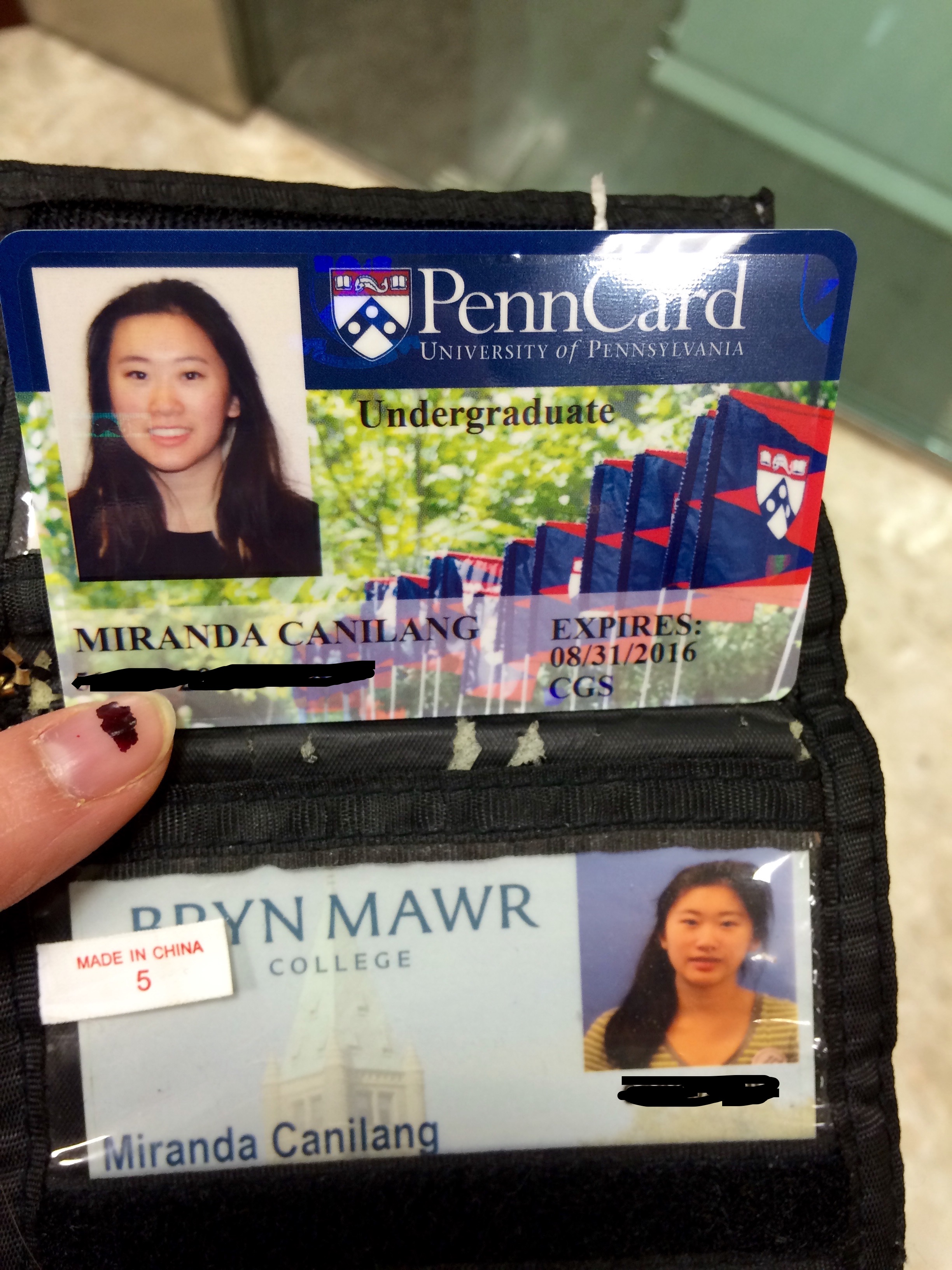 store is huge. I like their clothing options and designs, but the average Penn T-shirt costs $30. I was only there to get my Penn Card and figure out how to connect to the wifi. I was excited to get my Penn Card because Penn's ID cards are pretty fancy. Not only do they have those shiny stickers on them to make them harder to counterfeit, but they also allow you discounts for Penn Spring Fling and other events in Philly. I also now have physical proof that I've gone "Ivy."
I finally boarded the train back to New York. The next time I go to Penn for class, I'll be taking the R100 SEPTA from Bryn Mawr, transferring to the Market Frankfurt line, and either riding the LUCYGO SEPTA (free with Penn Card) or scootering the rest of the way to class. We'll see how waking up at 7:45am on Mondays and Wednesdays will go — I haven't taken an early morning class since my first year of college and that class started at 9am.
I'm looking forward to more adventures at Penn…