Tonight was the Bi-Co Orchestra Concert. The orchestra, conducted by Professor Heidi Jacob, played Overture to L'italiana in Algeri by Gioachiono Rossini (1792 – 1868), Lyric for Strings (1946) by George Walker (b. 1922), and Symphony No. 1 in C Major, Op. 21 by Ludwig van Beethoven (1770 – 1827).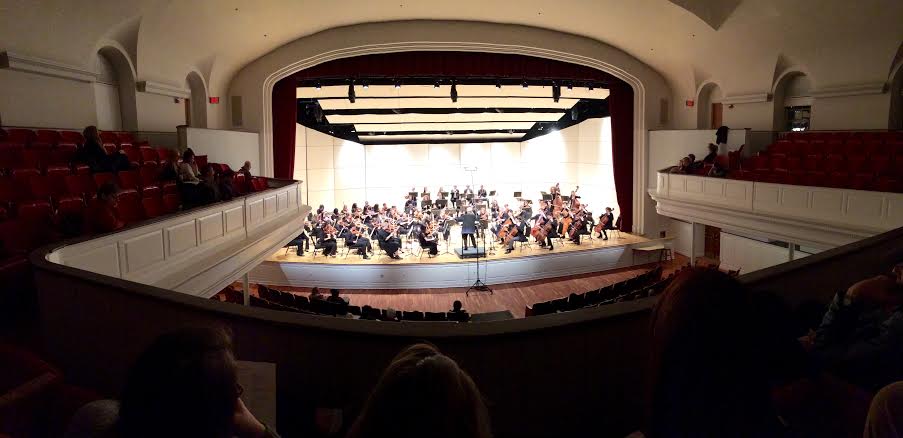 This was my first orchestra concert where I was not a performer. For the past two years, I played clarinet in the Bi-Co Orchestra. I have played clarinet since 5th grade, and band, orchestra, and chamber music were a big part of my life in high school. I knew I wanted to continue playing in college, but I did not expect to get involved in a bunch of other extracurriculars on top of juggling a heavier school work load. While I still enjoy listening to classical music from time to time, I decided to take a break from orchestra this year.
Going to the concert tonight reminded me of the things I missed about clarinet and performing. Stamping my feet on the floor to applaud, wiping off spit and condensation from my clarinet key holes and the bottom of my bell, finding the perfect reed, making new stand partner/music friends… oh, and all the hours spent practicing (with or without a metronome)! I'll never forget the feeling of sitting literally in the midst of the music onstage and feeling the collective energy from each individual player channeled into a piece.
The orchestra performed beautifully tonight. I sat up on the balcony because that's were the best view is. I'll be back in Marshall Auditorium tomorrow night for the Fall Student Dance Concert …
A couple things only band geeks & orchidorks understand:
You're not supposed to clap in between movements of a piece.
You know that feeling when you have to share parts and awkwardly sit at the side of the stage until it's your turn to play.
You stamp your feet on the floor to applaud because you don't want to take your hands off your precious instrument.
On a side note, after the concert, I caught a glimpse of my first Havercat (outdoor cats kept around the Haverford campus to control the Canadian geese population)!