Tonight, Chinatown's streets were transformed into a crowd of food trucks and food stands, music, entertainment, and more for the Philadelphia Chinatown Development Corp. Night Market.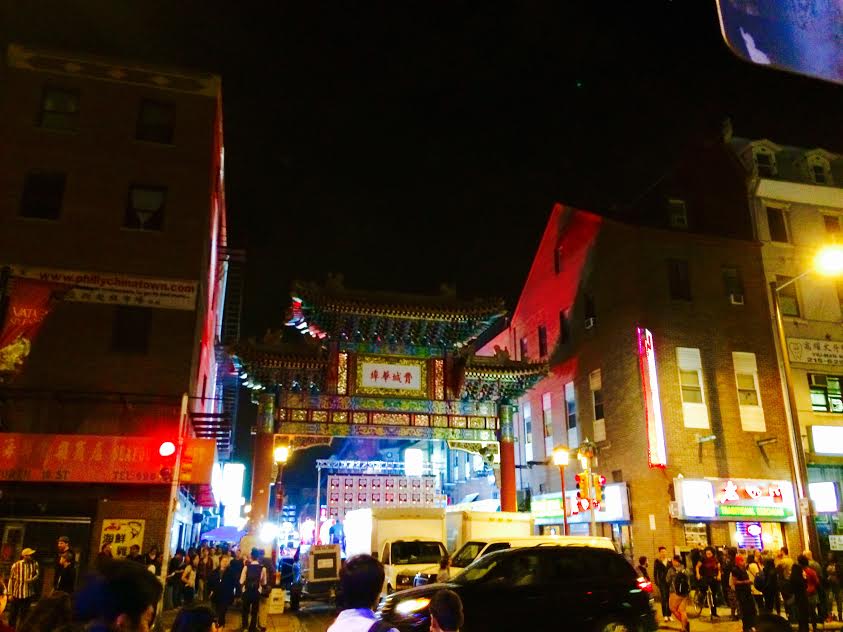 Night markets are popular food and entertainment attractions in Asia, especially among the young people who like to go out late. Unlike tonight's temporary pop-up night market in Philly, night markets in Taiwan, Korea, Japan, China, etc. are permanent structures. I hope to travel to Asia someday to experience an authentic night market, but for now, this is the closest I will get.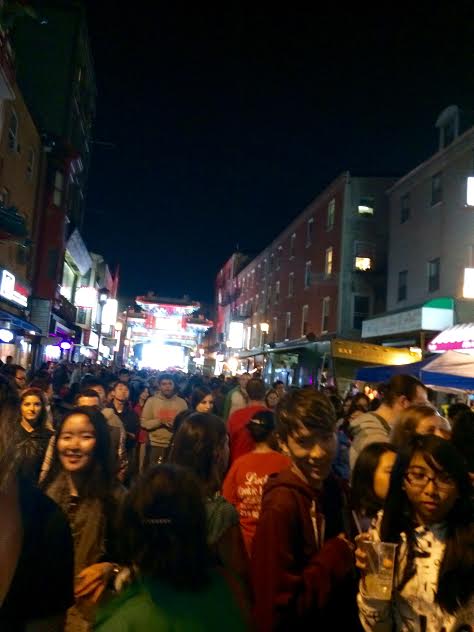 The streets were a little too crowded for my taste, but I managed to walk down 10th Street to take a look at what kinds of foods were being sold. Strangely, not all the food vendors sold Asian food. Of course there were the street food staples of bubble tea and takoyaki, but there also were tacos, cupcakes, meatballs, etc. among Chinese, Japanese, Korean, Vietnamese, Hispanic, and Indian foods.
I ended up going to Yummy Yummy with my friend because the lines were too long for the street food. The food there is fast, inexpensive, and yummy. I recommend the Green Tea QQ Waffles and the Curry Fishballs. My other favorite small snack shop in Chinatown is Heung Fa Chun Sweet House, which has been around for so long that even my uncle remembers it when he went to UPenn in the 90s. Chinatown is definitely my place to go to when I'm missing Chinese food and home. I saw quite a few Bryn Mawr and Haverford students/alums at the night market tonight. They probably were celebrating the end of midterms and the start of fall break too.
After grabbing a bite to eat, my friends and I went to watch some of the performances at the stage in front of the Chinatown Friendship Arch. My Temple cousin's (yes, the same cousin from the tennis match I watched) uncle is in a band called Rob and the Toys, so I went to go listen and meet up with my cousin. After wandering around a little more, it was time for me to return to Bryn Mawr. I wish I could have stayed longer, but I still had classes the next day and I'm not much of a night owl. Until next time, Chinatown!