As a treat to myself for finishing not 1, but 2 midterms today, I took the time to visit the Bryn Mawr Canaday gallery for the exhibition on the art of Trisha Brown and her collaborators.

Trisha Brown: In the Body is a yearlong festival of exhibition, performances, classes, and lectures hosted by a collaboration between Bryn Mawr College Performing Arts Series and The Pew Center for Arts & Heritage. (Additional partners include Pennsylvania Ballet, The Barnes Foundation, Drexel, and WHYY). I must have been living under a rock because I actually did not know this project was such a big deal until I did some research on my own. The exhibit was curated by Academic Liaison for the Art and Artifact Collections Matthew Feliz and Academic Liaison for Art and Artifacts/Visiting Lecturer Brian Wallace. I would like to help spread news of this project to the undergraduate community, so I'm blogging about it here.
I don't get to dance as often as I would like to, but I am a dancer. I don't know much about modern dance, but I definitely learned more about it through the art exhibit. In addition to dancer/choreographer, Trisha Brown was also a visual artist. She especially liked to explore the intersections between performance and visual arts. Some of her pieces were drawn with her feet, combining dance and drawing in performance art. Like her dance pieces, Trisha Brown's art pieces are very abstract, but her use of lines and geometric patterns adds order and precision. The gallery also features some works done by Brown's friends, who were also modern and minimalist artists.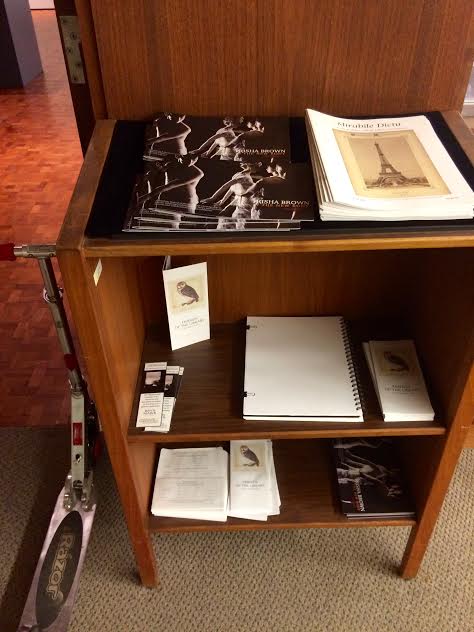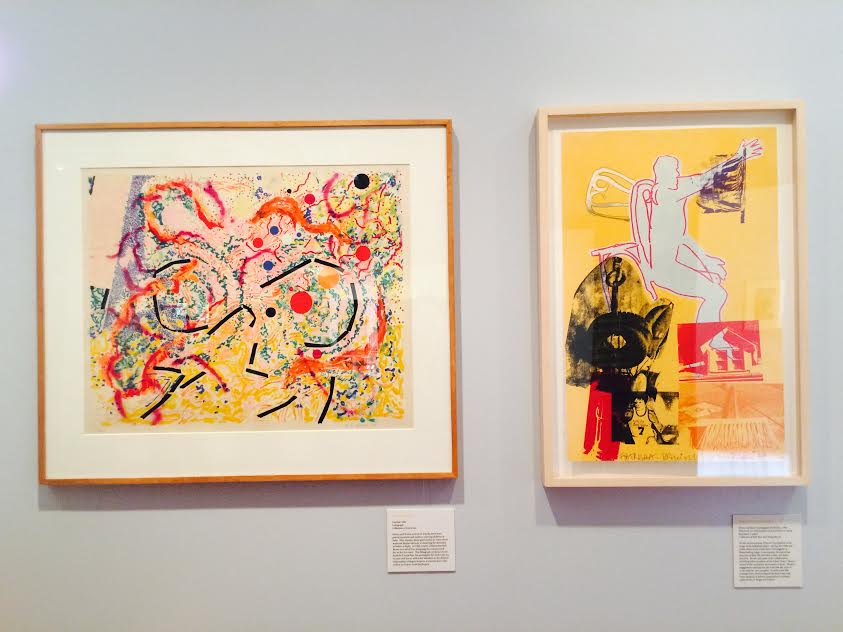 I recommend stopping by the art gallery for the exhibit, and I look forward to the Trisha Brown Dance Company performance(s) at Bryn Mawr October 23-24 in Goodhart and the masterclass on Thursday October 22!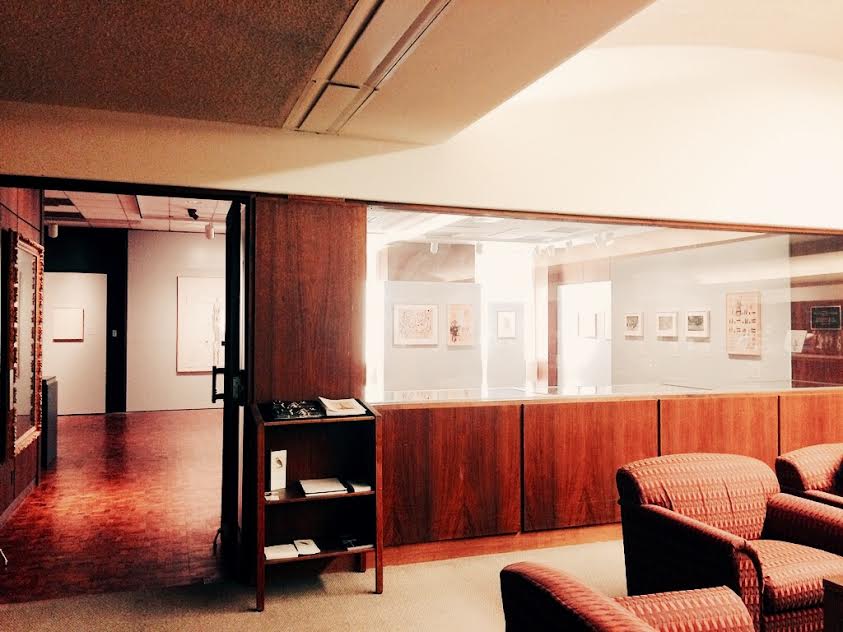 The Trisha Brown: (Re)framing collaboration exhibit runs until December 11, 2015 in the Class of 1912 Rare Book Room Gallery in the Bryn Mawr College Canaday Libary. Open daily 11am-4:30pm | Free
(Update: Read my review of the Trisha Brown: Proscenium Works, 1979-2011 performances and masterclass here.)