Today I treated myself to a massage by Mawrssage, an aromatherapy massage experience run by Bryn Mawr student Jessica JubJub Breet '18. I was feeling sore from the recent dance concert this past weekend and concerned about my pre-carpal tunnel symptoms. After my thirty minute session, I felt rejuvenated and relaxed. Just in time for finals — just kidding!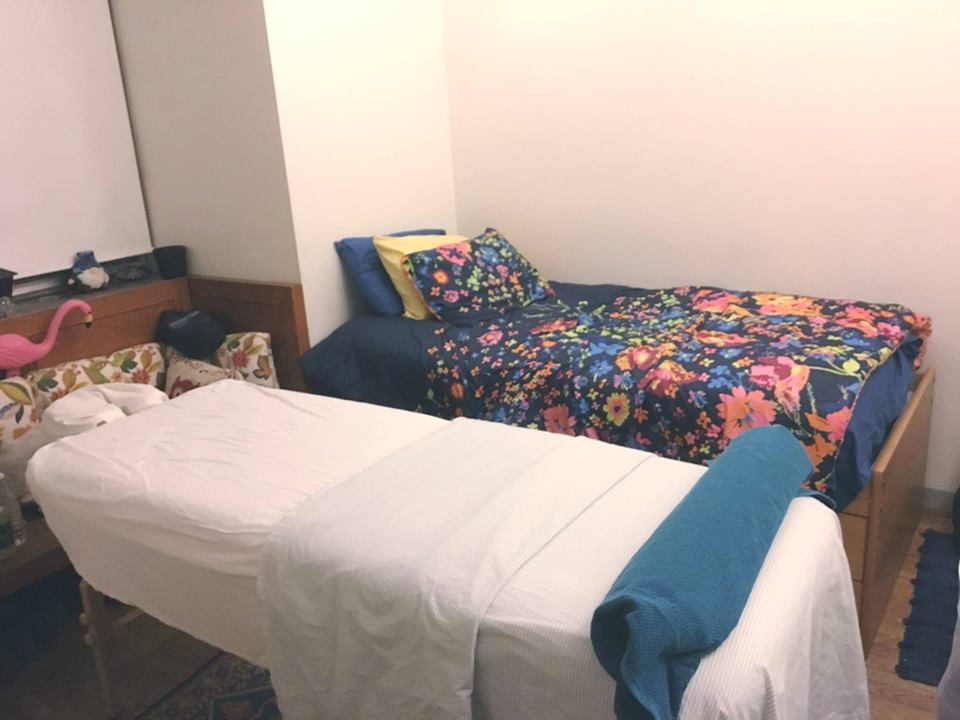 Breet started learning aromatherapy massage techniques after her mother broke her ankle. The scar tissue had apparently not set correctly, so Breet helped her reset the muscles. Breet then picked up other massage techniques along the way.
When I arrived at Breet's dorm room in Erdman, I was greeted by Breet, soothing music, a massage table, and hanging dried roses with lights. I laid down on the table and Breet asked me if I had any special requests. The next 30 minutes were divided between back, shoulder, neck, and arms and hands. I learned where my muscles were tense and other interesting facts about the body. Did you know that sometimes you can feel lactic acid crystal build up by the consistency of the muscle? Certain pressure points can also relieve stress and pain. I learned that although I am right handed, I carry most of my tension on my left side, except for my right forearm (the pre-carpal tunnel as I feared).
If you're stressed or just curious about aromatherapy massage, I highly recommend Jessica JubJub Breet's Mawrssage! Comfortable, very reasonably priced, and effective!