On Saturday April 22, Temple University Hospital hosted a Health Festival in celebration of the 125th anniversary of the hospital. There were free health screenings, giveaways, food, activities, and more. I volunteered on behalf of the Center for Asian Health which provided blood pressure screenings, BMI measurements, and Type 2 diabetes risk tests.
Many other Temple affiliated health divisions and research centers were there as well, including Dental Care, Podiatry, Women's Health, Sleep Apnea, Cardiac Health, Diabetes, etc. Most tables provided pamphlets on prevention and treatment and info on their research initiatives and programs. The Center for Asian Health table had info pamphlets on sodium reduction, cancer interventions, smoking cessation, mental health, and other chronic conditions. Pamphlets were provided in English, Chinese, Korean, and Vietnamese. One researcher also gave out papers to recruit people with high blood pressure for his study.
I helped read people's blood pressures and weigh and measure people to calculate BMI. This task was not just about pressing a few buttons. In addition to informing people about their blood pressure and BMI, I also politely told them about what those numbers meant on a spectrum of overall health (i.e. overweight, hypertension, healthy range). Over the course of my shift, we interacted with a variety of people of different ethnicities and backgrounds.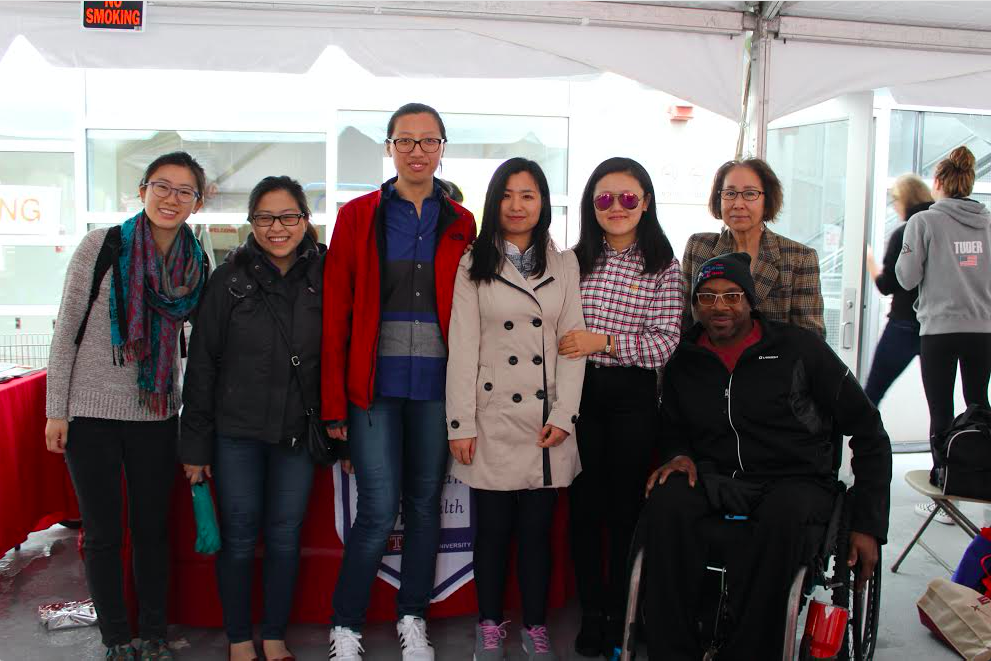 I worked alongside other interns and staff at Center for Asian Health. It was nice to get to know them and learn about their different academic backgrounds. One fellow intern was a junior at Temple majoring in biochemistry, premed. She works primarily on the air conditions in nail salons study and puts in 9+ hours at the Center each week. Another researcher was a 3rd year Kinesiology PhD student at Temple originally from Toronto who was interested in researching obesity in Asian American communities.
As someone who usually spends her time at Center for Asian Health conducting literature reviews and sitting at a computer, it was a nice change of pace to directly serve the community through this Health Festival. These types of interactions are important for building trust and health literacy between healthcare providers and the general public.
Fun fact: I also learned that day that Temple's Lewis Katz School of Medicine was the first co-ed medical school in Pennsylvania!