Yesterday after my internship at Center for Asian Health, I attended a Happy Hour event hosted by Asian Mosaic Fund (AMF). I was invited to an AMF gathering last semester and liked the people there. Aside from philanthropic giving, I want to get more involved and connect with the Asian American community in Philadelphia. The happy hour was hosted at Johnnie Walker Lounge in Chinatown Square, and attendees got to learn more about AMF and enjoy discounts on food and drinks. The event also highlighted the work of past grantee organization Philadelphia Chinatown Development Corporation (PCDC).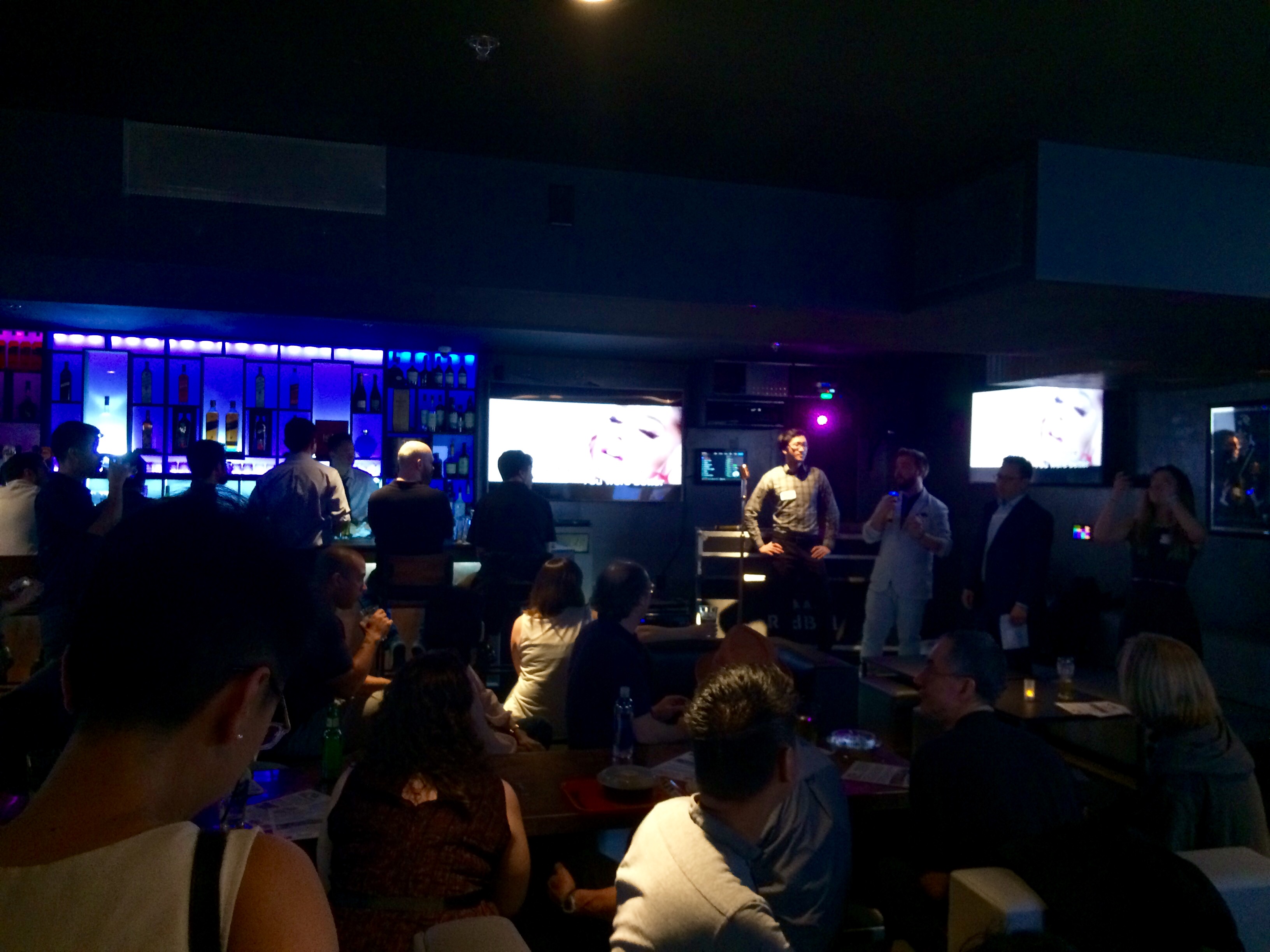 The event started with opening remarks by the AMF Events Committee. I have 4 close friends on the committee, and I admire their dedication to organizing young professional Asian Americans in Philly. Something special about AMF is that donators have a direct vote in which nonprofit organization they want the funding to go toward. One of my friends Linda talked about the importance of AMF's mission to her. As a first generation immigrant who moved from China to Ohio as a young child, she said she would have benefitted greatly from the kinds of social services these Asian American nonprofits provide to the community.
Executive Director of PCDC John Chin talked a little about how PCDC has used funding, including the grant from AMF, to provide assistance in affordable housing, translation services, voter registration, health care registration, etc. He stressed the need for protecting and preserving Chinatown for the small businesses and Asian American community. Philadelphia's Chinatown is one of the last Chinatowns in the US as others also face the forces of gentrification and outside commercialization.
We meet our clients more than half way by offering our services in the languages they are most comfortable with: Cantonese, Mandarin, and Toisan. – John Chin, PCDC
The rest of the evening was for casual mingling and networking. I bought a poke bowl from the Philly Poke stand at Chinatown Square and received a free 4-piece sushi gift with my discount from the AMF event. Chinatown Square is a fairly new food court that opened earlier this year. The space used to be a Chinese clothing and antique store but has since been developed into a food court with a wine bar, lounge, and karaoke rooms upstairs. I have not tried all the food stands at Chinatown Square yet. There's a pretty wide selection of Asian foods from Khmer Grill, to Bao Shoppe, Hi-Kore, Coreanos, Kurry Korner, Philly Poke, Ice-NY, and Halal Guys.
It was nice to see my non-Bryn Mawr friends again at this event. They are all out of school already and living in Philly, but I actually have seen them pretty often this semester (thank you, shared monthly SEPTA pass). I also invited my cousin to the event. He is currently a junior at Temple and occasionally volunteers with his uncle in the Asian American community. I introduced my cousin to my friends and we sang some karaoke songs together. It was a weekday night, so I did have to return back to Bryn Mawr.
On a tangent, I made use of the opportunity to buy bubble tea in Chinatown to garden party propose to 3 underclass students for graduation!!! They all said yes!!!