It's that time of year. The time to lock in those summer internships (well, jobs for seniors like me). Haverford's Center for Peace and Global Citizenship (CPGC) just hosted their annual new interns orientation retreat this weekend. New interns discuss potential ethical dilemmas of their work and problem solving skills they could utilize. I was invited back to talk to the new interns who are doing the same program I did last summer in China with Amity Foundation.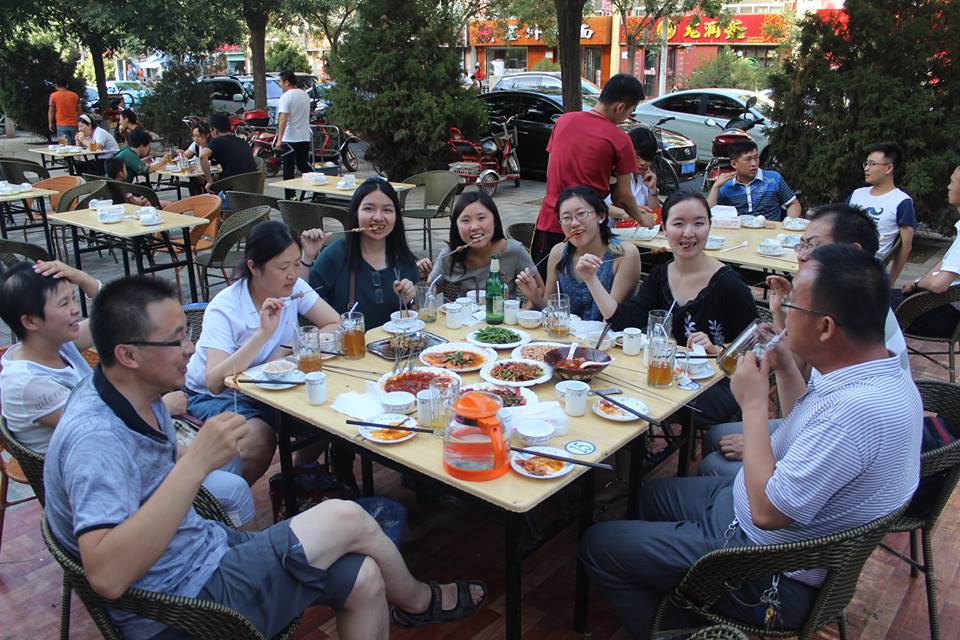 Over lunch in Haverford's dining hall (they didn't go to the Quaker farm like previous years), I got to meet the new interns and share my experience. I tried to remember important travel tips and things they should know before going. Of the top of my head, I reminded them to:
bring a suitcase lock
don't drink the tap water
show up on time and be extra thankful and polite
hand wash your clothes
remember, it's more about cultural exchange than teaching english mastery
make the most use of your down time by exploring the city and its culture and history
This summer, CPGC is only sending 2 interns (my year there were 4). I already knew one of them pretty well. She's actually my mentee at Bryn Mawr, and I was the one who told her to apply for the internship. The other intern is a friend of a friend. For the past 3 years, CPGC has only sent all female interns to China, but this year it is one Haverford rising senior guy and one Bryn Mawr rising sophomore girl. I wonder how that dynamic will play out…
I wish the new CPGC interns a successful, fun, meaningful summer abroad. My CPGC summer was honestly one of the most memorable of my college career. I made sure to let the new interns know that I am always available as a resource. Before they go, I want to send them a list of recommendations of where to go. Now I'm just waiting for my turn to return to China.