I received an unexpected message earlier this week that my cousin was going to visit me! She is currently a high school junior and is touring colleges now. Of course, I was eager to pitch my school to her and all the wonderful thing Bryn Mawr provides.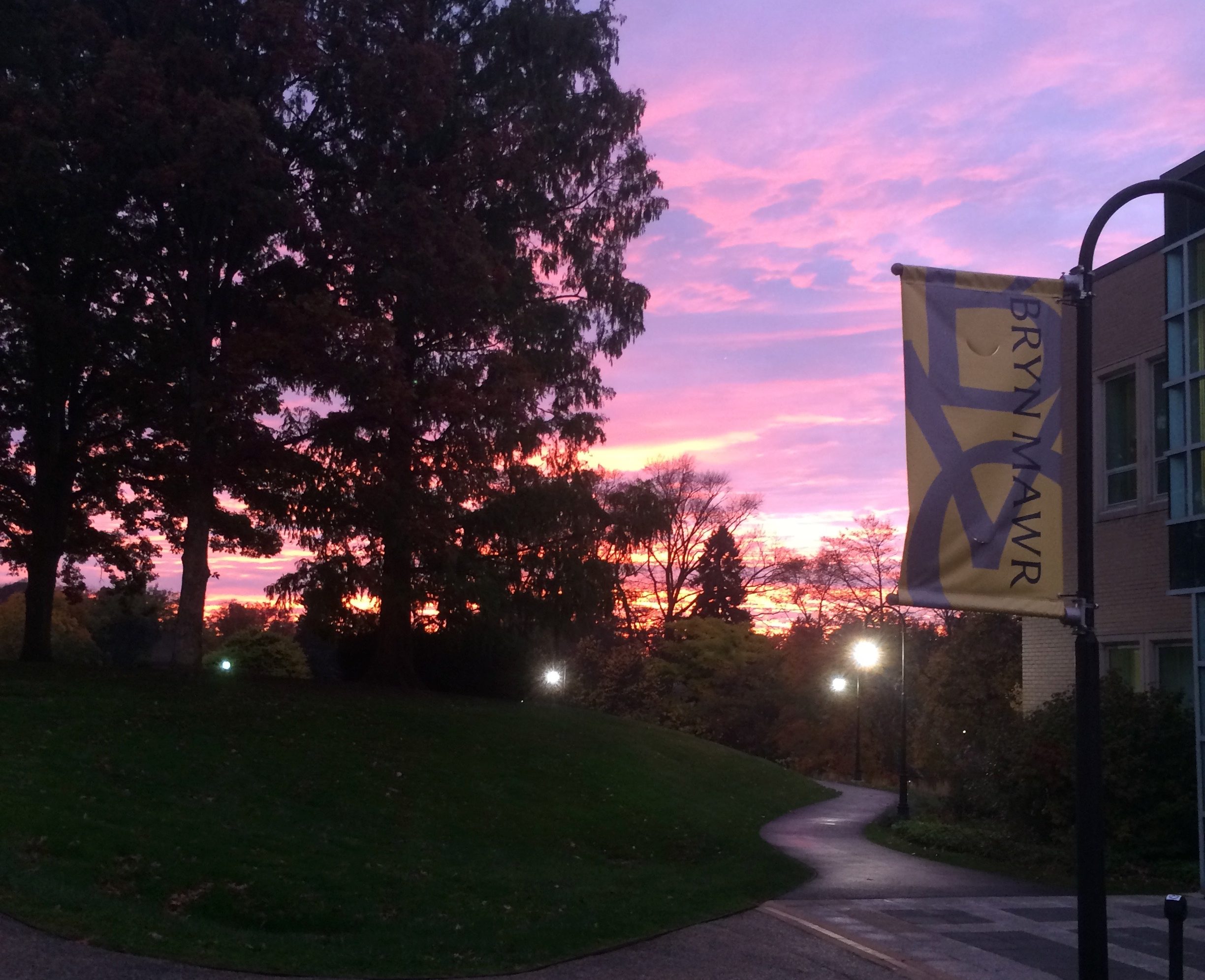 My cousin and her parents arrived at Bryn Mawr this Saturday to take the 10AM tour. Unfortunately, I was still in New York City coming back from my job interview on Friday, so I could not join her. After her tour, I gave them lunch suggestions — Pho Street (which they loved). They then went on to tour Haverford, Swarthmore, and Villanova.
I met up with my relatives around 6:30pm. They wanted to see my dorm room, so I brought them to my triple suite Denbigh 301 and gave them a quick tour. I stressed the safety, quiet noise level, and privacy of my room. I showed them the bathroom and how some students leave their toiletries on the ledge because no one will steal them. I then brought them downstairs to see the dance studio. One of the reasons why I love Denbigh so much is because I spend a lot of time in the dance studio for classes and rehearsals.
It was then time for dinner, but since all the dining halls closed by then, we had dinner in Philadelphia's Chinatown. During the car ride to Philly, I asked my cousin how her other tours went. I made sure to emphasize the special Tri-Co and Quaker Consortium relationship: cross registration, dining hall options, 4+1, majoring at other campuses, social life, etc. When we arrived in Chinatown, I also elaborated on how convenient it is to go into Philly from Bryn Mawr and the benefits of living close to a city. I did not really go out in Philly much until the Spring semester of my junior year when I took a Penn class and became more familiar with public transportation in Philly.
Over dinner, we talked a lot about the college application process in general and how random it can be at times. Reminiscing in my own college application experience brought back memories of the ACT, my parents' stress, my parents' willingness to tour numerous colleges and help me edit my essays, and panic over rejections, waitlists, and deadlines. I eventually made Bryn Mawr my home, and there is nothing I regret in making that decision. I wish my cousin the best of luck finishing up her junior year, and hopefully she'll be a future Mawrter too!
When given the opportunity, I am always open to discussing Bryn Mawr life. Feel free to reach out to me if you have any questions about Bryn Mawr. If I can't answer them, I'll connect you to someone who can.