I have been working as a research intern at the Center for Asian Health affiliated with Temple University's Medical School for almost the past two months now. Every Tuesday and Friday afternoon, I take the SEPTA train into the city to the office. My mentor is a clinical psychologist, and we are currently working on a project analyzing the relationship between chronic conditions, related factors, and management methods in the Asian American community.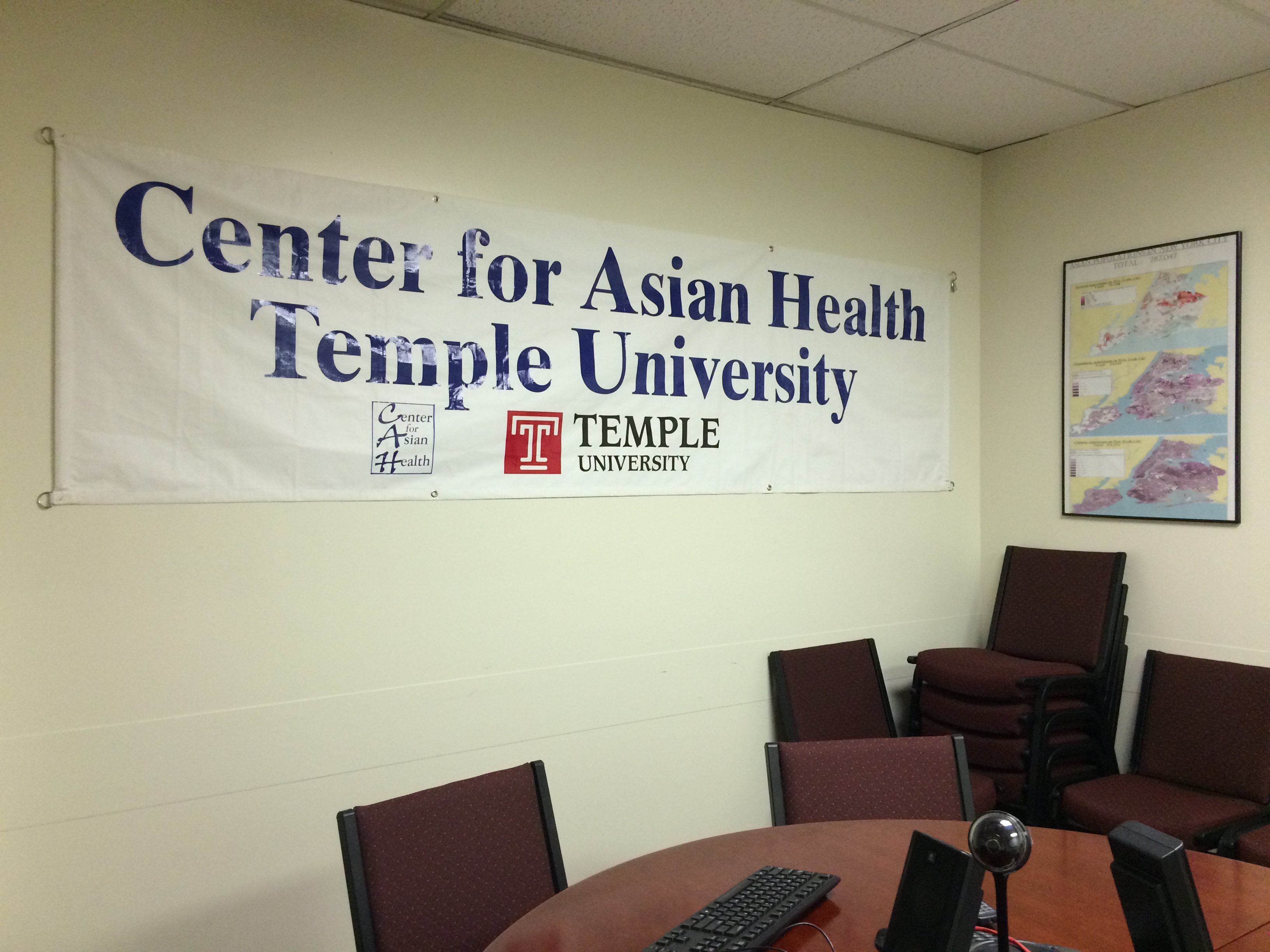 The Center for Asian Health is primarily a research institution that publishes research articles in academic journals. Pretty much all the interns and researchers are from Temple University's medical school, graduate school in sociology, psychology, public health, or undergraduate college. (I am the only non-Temple intern I know of). Multiple projects and studies are varying stages of development are conducted at a time. Usually the interns are placed under the mentorship of one or two post-doctorates or head investigators. Areas of interest range from air quality in nail salons, to sodium reduction programs in Asian restaurants, to developing depression interventions for those with chronic conditions.
My duties are more writing intensive than I had expected them to be. I research relevant reference articles and write many literature reviews and IRB protocols. Occasionally, I perform data entry and reformat statistics tables. I am hoping to gain exposure to other opportunities at Center for Asian Health such as community outreach or data analysis. My mentor knows this and has been receptive in trying to help me achieve those goals. I also ask her questions about her own career path and working in academia vs. clinical settings.
Minority and community health really interest me, particularly pertaining to Asians and Asian Americans. Temple Center for Asian Health is the only research center dedicated to Asians. (Penn Nursing has a research center focusing on Blacks and Latinos.) I will continue to absorb as much as I can during my time with Temple Center for Asian Health.
---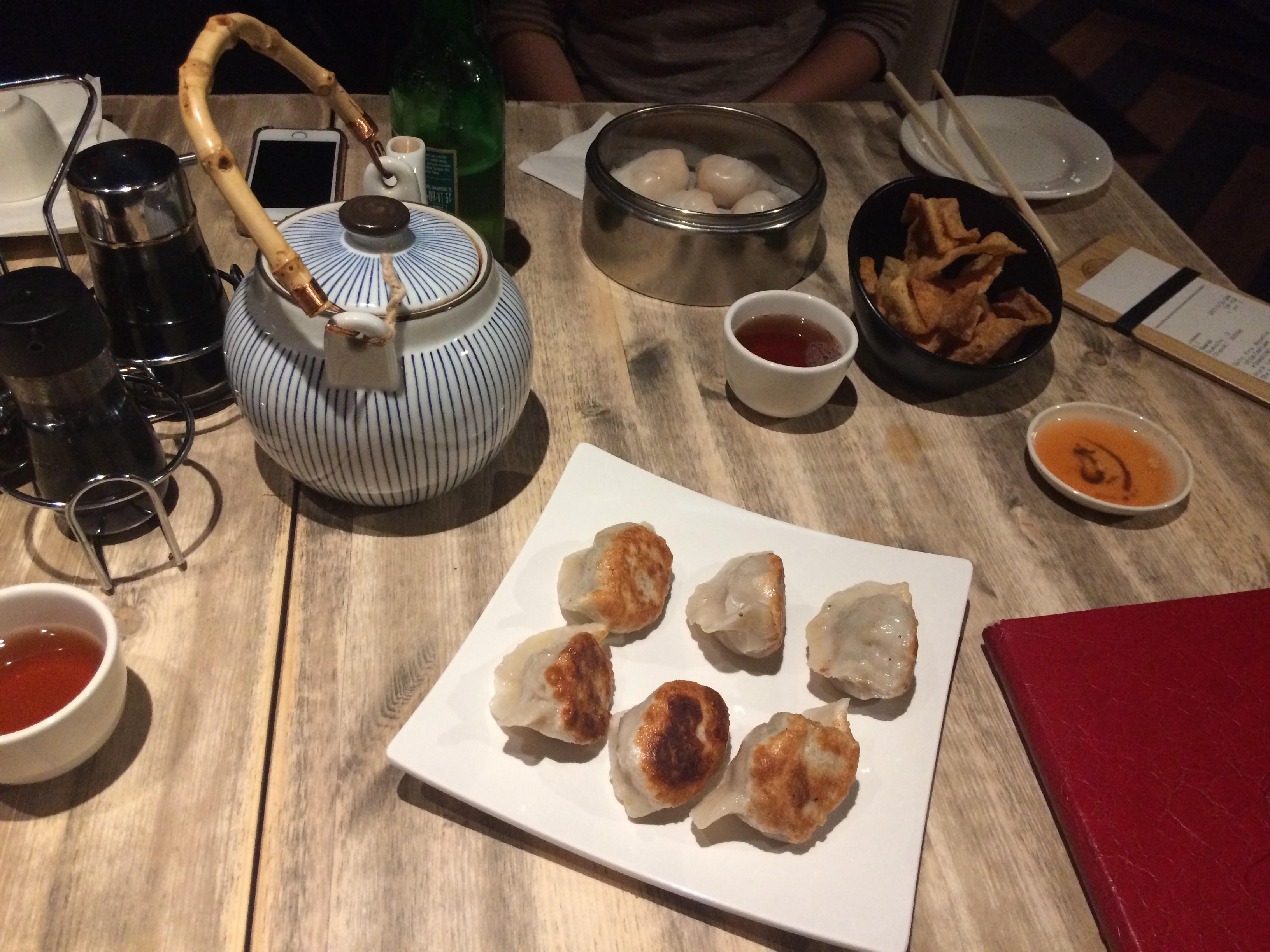 Another great perk about commuting in twice a week with a shared monthly is that I get more time to explore Philly! (I share with 2 other Mawrters who take Penn classes during the week). I usually try to arrange dinner dates with recent Bryn Mawr alum or non-Bryn Mawr friends to catch up. Last Tuesday February 28, I met up with my grand hell mom Hannah Lee! My Bryn Mawr friend Amy Xu joined us after she got out of her Asian American Studies Penn class. We tried the new Dim Sum House that just opened up about a month ago.
I learned that Hannah is doing good and actually wants to go back to school for sociology of Asian American urban populations. She runs into Bryn Mawr people all the time in University City and still rooms with a couple Bryn Mawr alum friends. Amy and I updated her on how things are at Bryn Mawr since she left.
Oh, and here's my Yelp review of Dim Sum House:
Okay food, nice bar atmosphere, comfortable dining. I thought the Mapo Tofu was too bland and plain. The chicken dry pot had too high of a ratio of vegetables to meat. They cater more to the university city demographic, meaning higher prices and "Americanized" presentation. Happy Hour is 5-7pm Mon-Fri and shaves about ~$1.50 off regular prices. Drinks menu looks interesting, but I didn't get to try any this time around. Highlight of the night was the durian cakes. So crispy, buttery, creamy!