My family on my mom's side makes an effort to get together every year for Chinese New Year. This year was no exception. As the cousins in my generation aged into college, it was harder to get everyone together. But this year, I made the journey into NYC for the special family reunion. Even my cousins from Penn State who live in Harrisburg made the long drive to New York. My family is Cantonese Chinese American, but the traditional food is still an essential part to our family gatherings.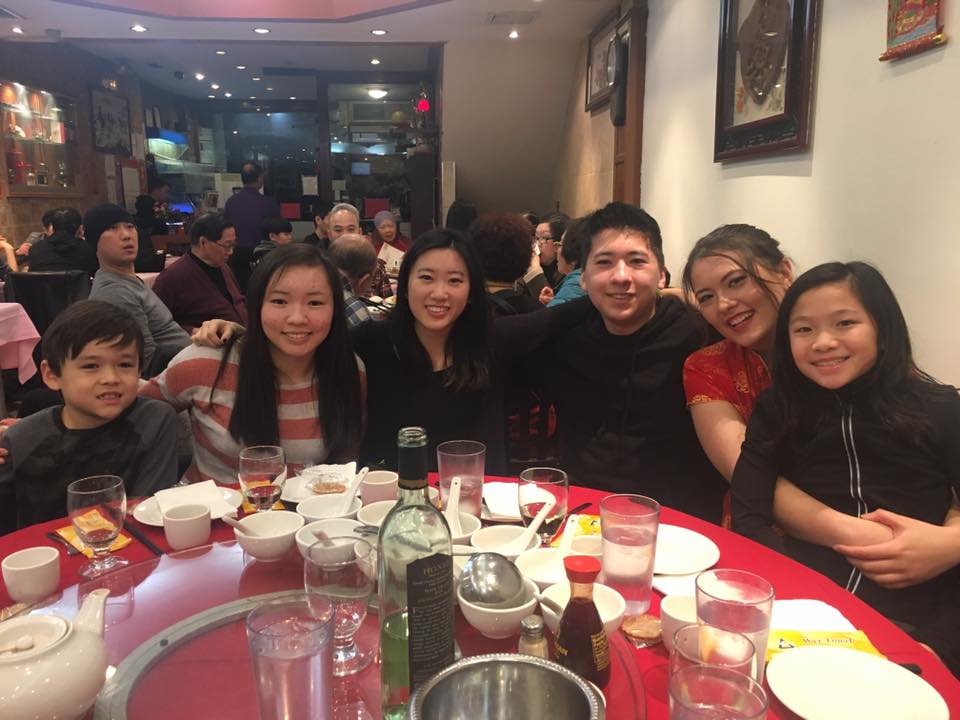 Our gathering of 21 people seated at 2 full tables ate through two sets of a 10-course Cantonese meal at Sing Kee Restaurant in Manhattan's Chinatown. Some meal highlights included lobster over longevity noodles, steamed whole fish, Peking duck, squab, snow pea leaves, conch, fish maw soup, garlic chicken, bok choy, tofu wrappings, and sticky rice with double fried chicken skin. The older generations also gave red envelopes (lai see) to my generation of cousins.
As a third generation Asian American, I hope to continue my family's tradition of getting together for Chinese New Year. One problem I expect to encounter is that I cannot speak Cantonese. I've learned Mandarin growing up, but the extent of my Cantonese does not go much further from imitations of my grandmother and select food dishes. None of my cousins speak Cantonese either, so I guess I better learn from the older generations what to order and how to organize family reunions.
Apparently, this year's Chinese New Year is the year of the rooster zodiac and lasts from January 28 until February 20. There were still lion dance groups blessing the local businesses in Chinatown when we were there. I wonder what the lunar new year 2017 has in store for me…