The Philadelphia Asian American community is quite tight knit and welcoming. Knowing one person or attending an event often leads to acquaintances and friendships with others who care about the same things you believe in. You soon find that you run into the same people at town halls or community events. That is how I got to know Andy Toy, who is the Development and Communications Director at SEAMAAC (Southeast Asian Mutual Assistance Association Coalition). I first ran into him at an Asian Masculinity discussion at Asian Arts Initiative two summers ago, then ran into him again at an Asian American Pacific Islanders in Philanthropy (AAPIP) get together. Coincidentally, he also happens to be my cousin's uncle! Inspired by his deep involvement in Philly and with Asian Americans, I contacted him to set up an informational interview on his career path and his work at SEAMAAC.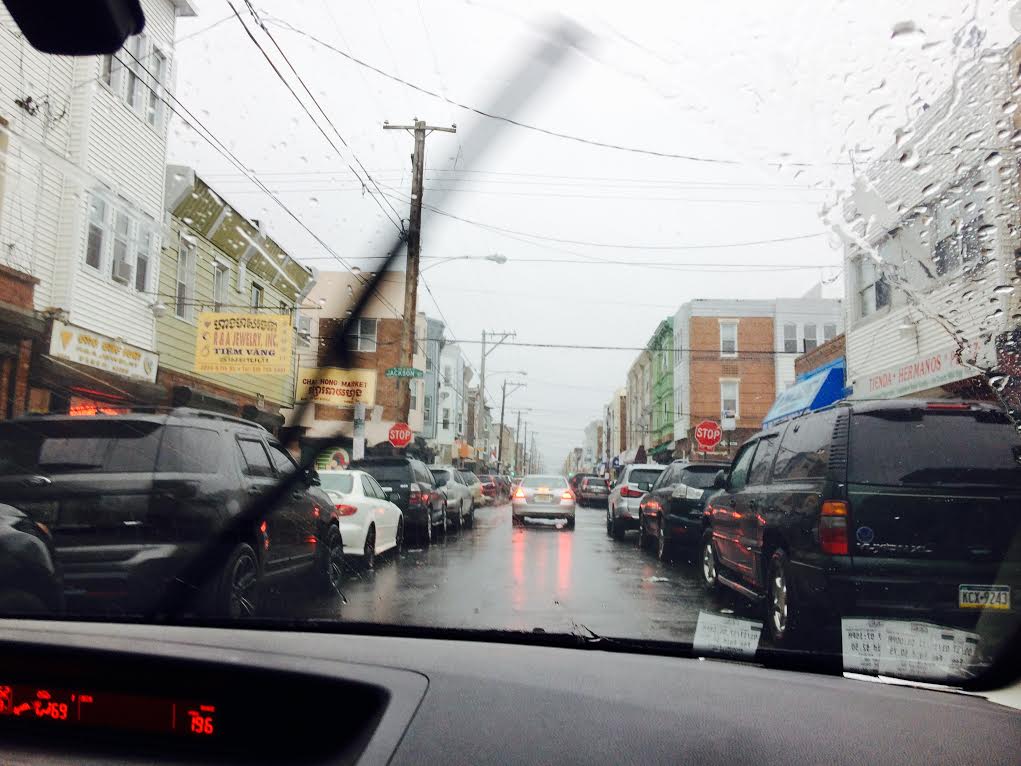 On Monday January 23, I journeyed out (on the R100, MFL, and BSL lines) to SEAMAAC's headquarters in South Philly. Their office is located in the middle of a diverse lower income neighborhood of Asians, Blacks, and Hispanics — which are precisely the populations they aim to serve. SEAMAAC offers language assistance in 9 different languages: Mandarin, Cantonese, Thai, Lao, Khmer, Indonesian, Vietnamese, Spanish, and English. Through SEAMAAC programs such as ESL, computer literacy, youth engagement, counseling, job matching, assistance registering for health insurance or voting, etc., immigrants and lower income minorities have the opportunities to access the American dream. Many of the SEAMAAC staff come from various academic and professional backgrounds like social work, education, public health, and I was told a few of them have even attended the Bryn Mawr College Graduate School of Social Work.
When I met with Andy, the first question I asked him was about how he got involved in this work. He told me how he started off volunteering a lot in college at UPenn and right after graduating. His mother was a school teacher, and his family was very progressive. Andy holds degrees in economics and public policy, but what he really wanted to work toward was making opportunities accessible for all. After 15 years working for the Philadelphia city commerce department (where he started a Brownfield program for productive land use) and sitting on boards for multiple organizations including Philadelphia Chinatown Development Corporation (PCDC), Asian Americans United, Merchants Fund, and Mural Arts, Andy switched full time to nonprofit work. At PCDC, he oversaw fundraising for $7 million to build a community center in Chinatown. Currently at SEAMAAC, he is in the middle of writing a grant to the Knight Foundation for a vendor pop-up in Mifflin Square Park. The idea behind the project is to use parks as resources to come together. Andy showed me a land use map developed by SEAMAAC partners at the UPenn Urban Planning School. It was interesting to visually see the neighborhood divides, areas of gentrification, and organized commercial street corridors.
Our conversation continued over big bowls of pho for lunch where I was able to share my interests in community health and helping the Asian American community. We also briefly discussed the uncertainties ahead given our political climate and what that would mean for nonprofit organizations like SEAMAAC. SEAMAAC happens to be one of the top three largest established Asian American organizations in Philly (with the other two being the Pan-Asian Social Services, Inc. and Asian Arts Initiative). Asian Americans also make up 7% of the Philadelphia population, yet they only receive about 0.01% of city funding. Without nonprofit organizations like SEAMAAC, a large group of people would become even more disadvantage in a world where they may face language and cultural barriers to social services and economic prosperity.
After lunch, Andy quickly drove me around the neighborhood showing me Mifflin Square Park and other significant landmarks in the area. When you have grown up in a place and have dedicated your life to making that place flourish, the passion you put into your work as an informed citizen really shows in people like Andy. I would like to sincerely thank Andy Toy for showing me around SEAMAAC and inspiring me to strive for giving back and building up.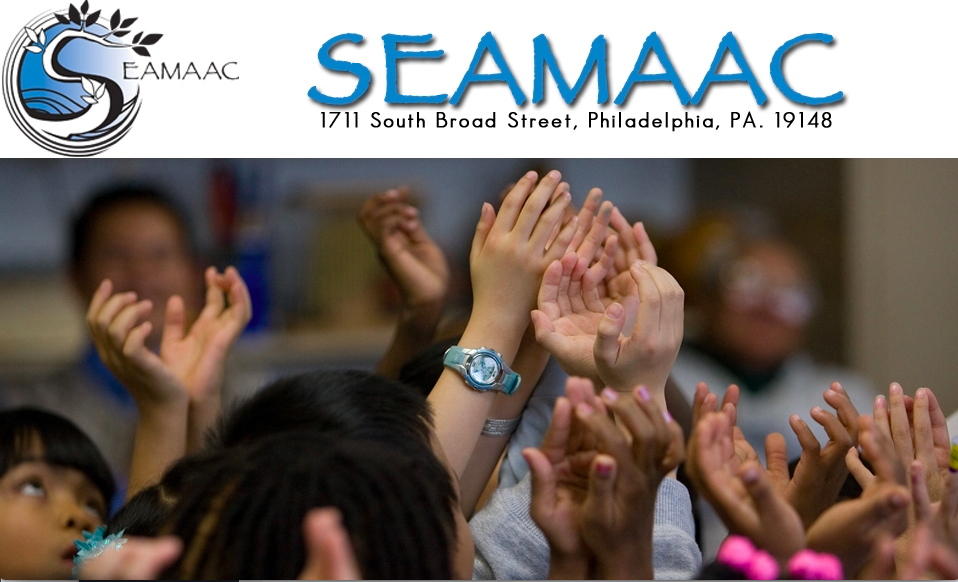 ___________________________
If you are interested in getting involved with SEAMAAC:
Volunteer Form
Like SEAMAAC on Facebook
Follow @SEAMAAC on Twitter