The Parsons Dance Company, a New York City based modern dance company, is in Philadelphia this weekend performing new and familiar works. As part of their visit, they also led an open masterclass for the community hosted by NextMove Dance at Drexel University's Ellen Forman Studio. Most who attended were students from Drexel, but some were adults from the city, a student from Swarthmore, and two from Bryn Mawr — my friend Joy Chan '17 and me.
When Joy and I received news of this free open masterclass through Bryn Mawr College Dance Program's email listserv, we jumped at the opportunity to take a dance class taught by Parsons Dance alongside the larger dance community outside of the Tri-Co dance scene. I even dressed up in a leotard and ballet bun for this! Fortunately, classes for the Fall semester ended on Thursday, so we had a cleared schedule to venture out to Philly. (Although, both of us still had papers due that night!)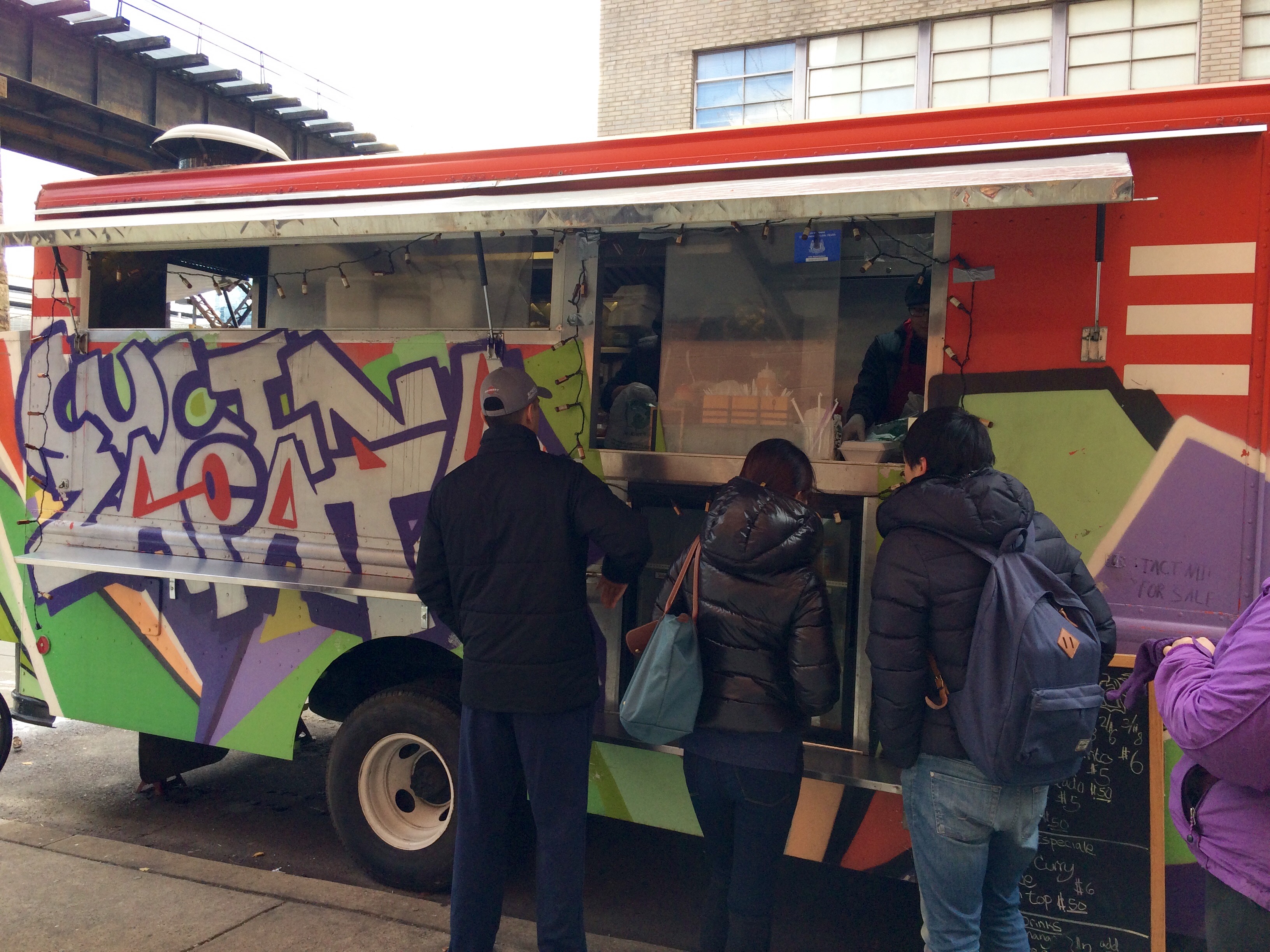 The masterclass was not until 1pm, so Joy and I left Bryn Mawr a little earlier for Joy to introduce me to her favorite food truck by Drexel: Cucina Zapata —  serving Asian Tex-Mex fusion themed food. We both ordered the Captain Crunch Tilapia Burritos (only $6 each!) and shared 2 Thai Short Rib Tacos (1/$3). Apparently Cucina Zapata is pretty popular with the Drexel community. It was cold out, but there was still a pretty long line for the food truck. Many other food trucks also park on that block.
To escape the cold, Joy and I took our lunches to the building where the masterclass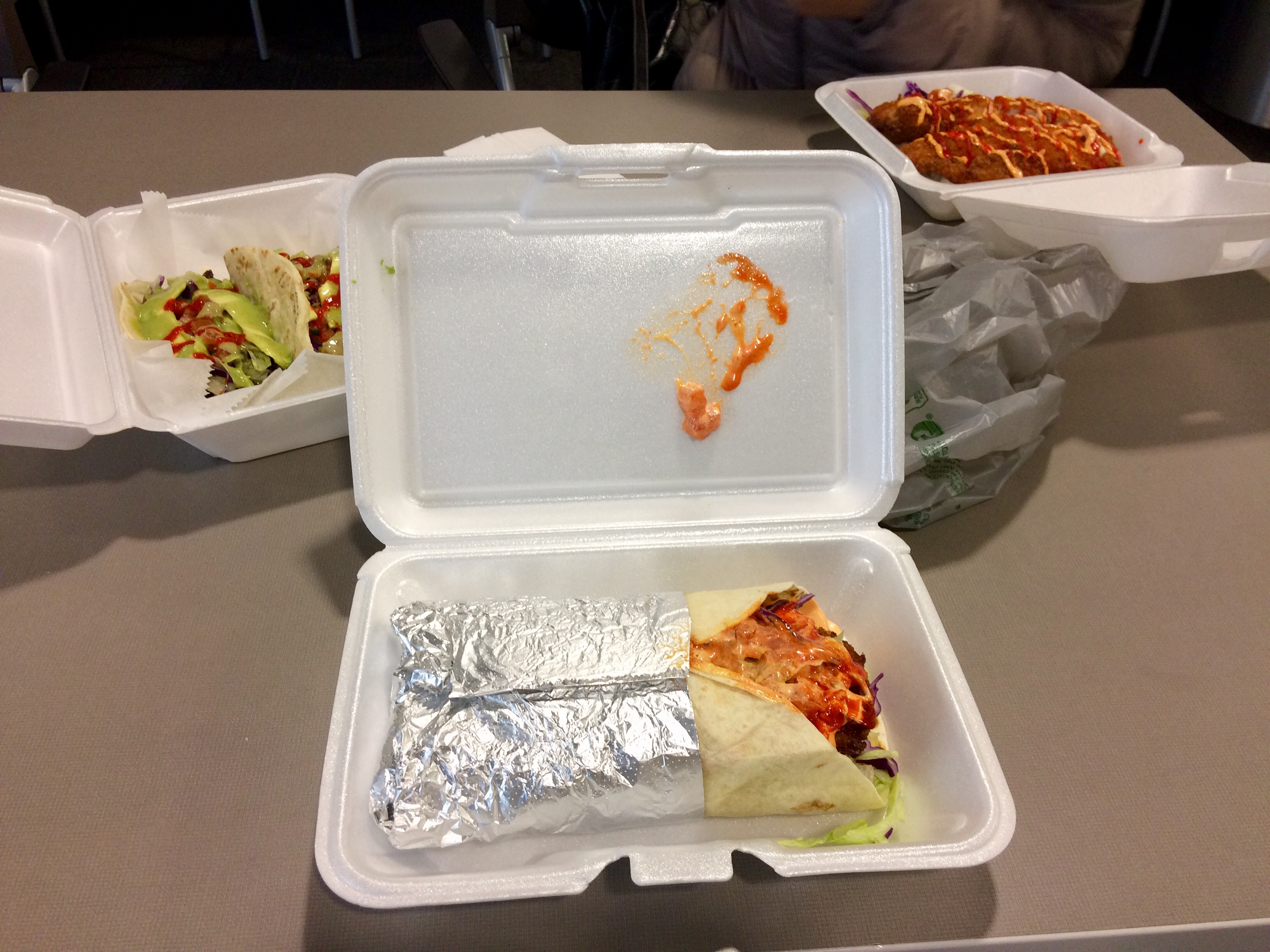 was and ate in the lobby. We then found our way to the Ellen Forman Dance Studio. I was excited to dance in a different studio other than Bryn Mawr's because Bryn Mawr's dance studios are actually converted dining halls. The Ellen Forman Dance Studio had a locker room and bathroom adjacent to the studio floor. I had expected the studio space to be a bit bigger from the pictures I had seen online, but it was still a very nice studio. The floor texture was also different from the marley I am used to on Bryn Mawr's studio floors.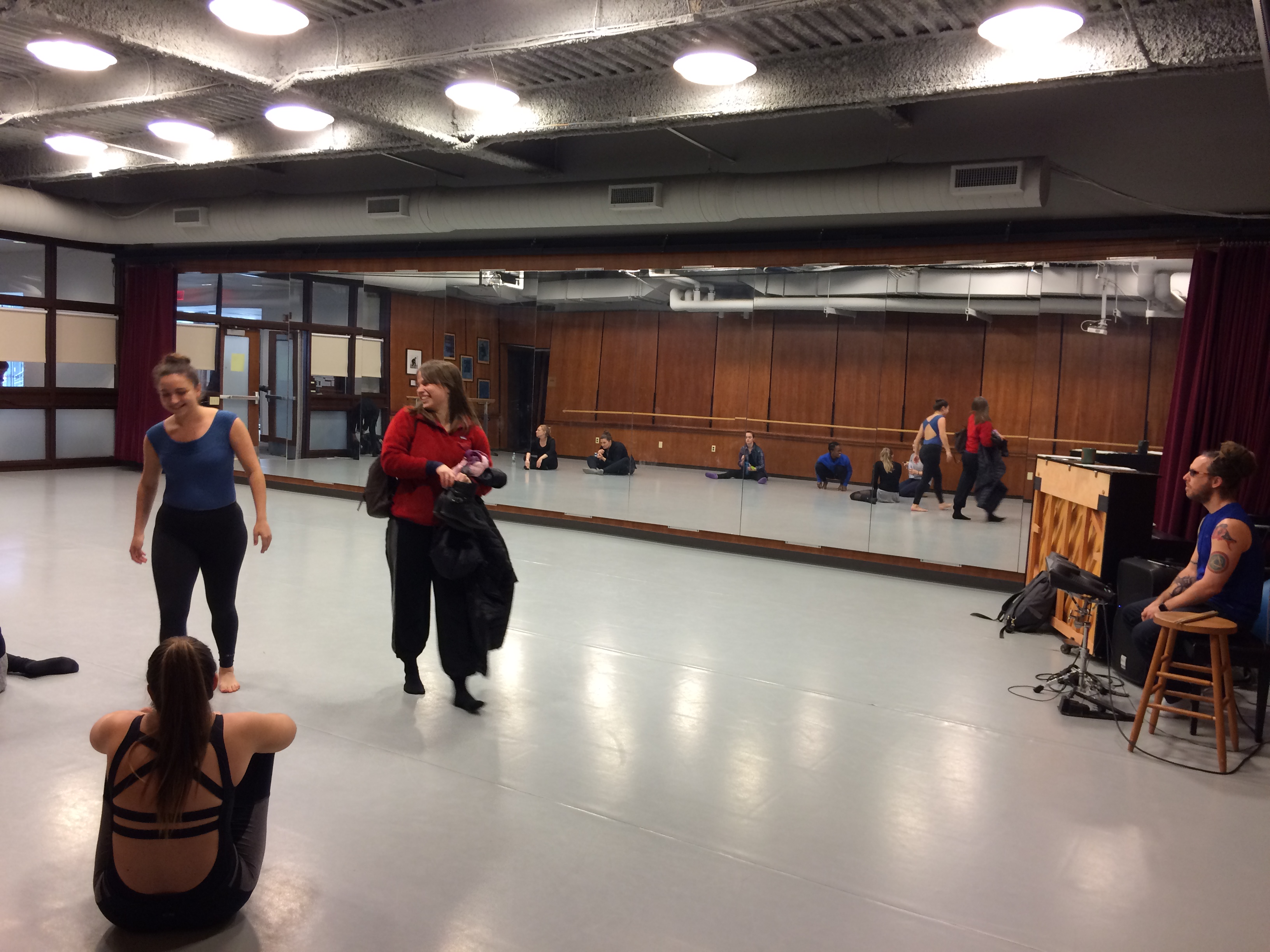 The masterclass was taught by two company members who were very energetic and friendly (and of course, exceptional dancers). We started with warm ups to work out our backs, quads, feet, and shoulders, arms, and head. Dance involves pretty much every part of your body, so it is important to do a thorough warm up before moving onto the more complicated combinations. The Parsons Dancers explained how Parsons Dance is rooted in distinct shapes and contractions of the upper body and arms. We learned part of this technique through exercises that incorporated V-shaped arms and bent arms with our shoulders and backs slightly curled in. After warm ups, we did some jumps across the floor and learned a short, but challenging combination. I really liked the combination because it was in a style I was not too familiar with. It is always refreshing to dance with new f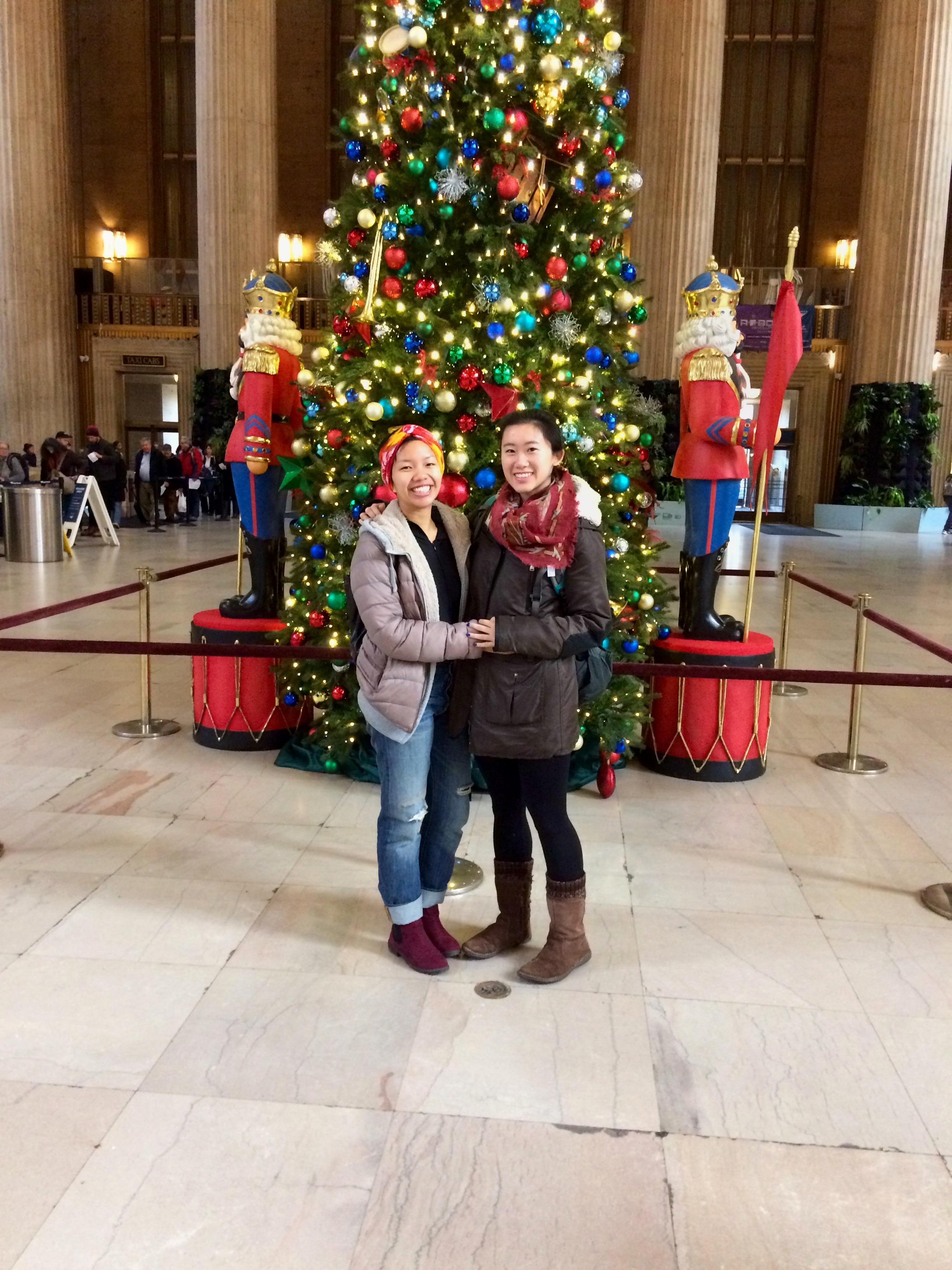 aces and new styles. Joy and I liked the combination so much that we danced it a couple more times after the masterclass ended.
Joy and I will watch Parsons Dance Company perform on Saturday December 10th at 2pm at the Prince Theater in Philadelphia. We are very excited to get our $10 student rush tickets and to see our masterclass teachers dance.