I spent my final Thanksgiving break of my undergraduate career with friends and family in my hometown Ridgewood, NJ. Thanksgiving is the final mini break before finals and the end of the fall semester, so I gladly took my rest and ate my good food in good company. Here's the super concise debriefing of my short break: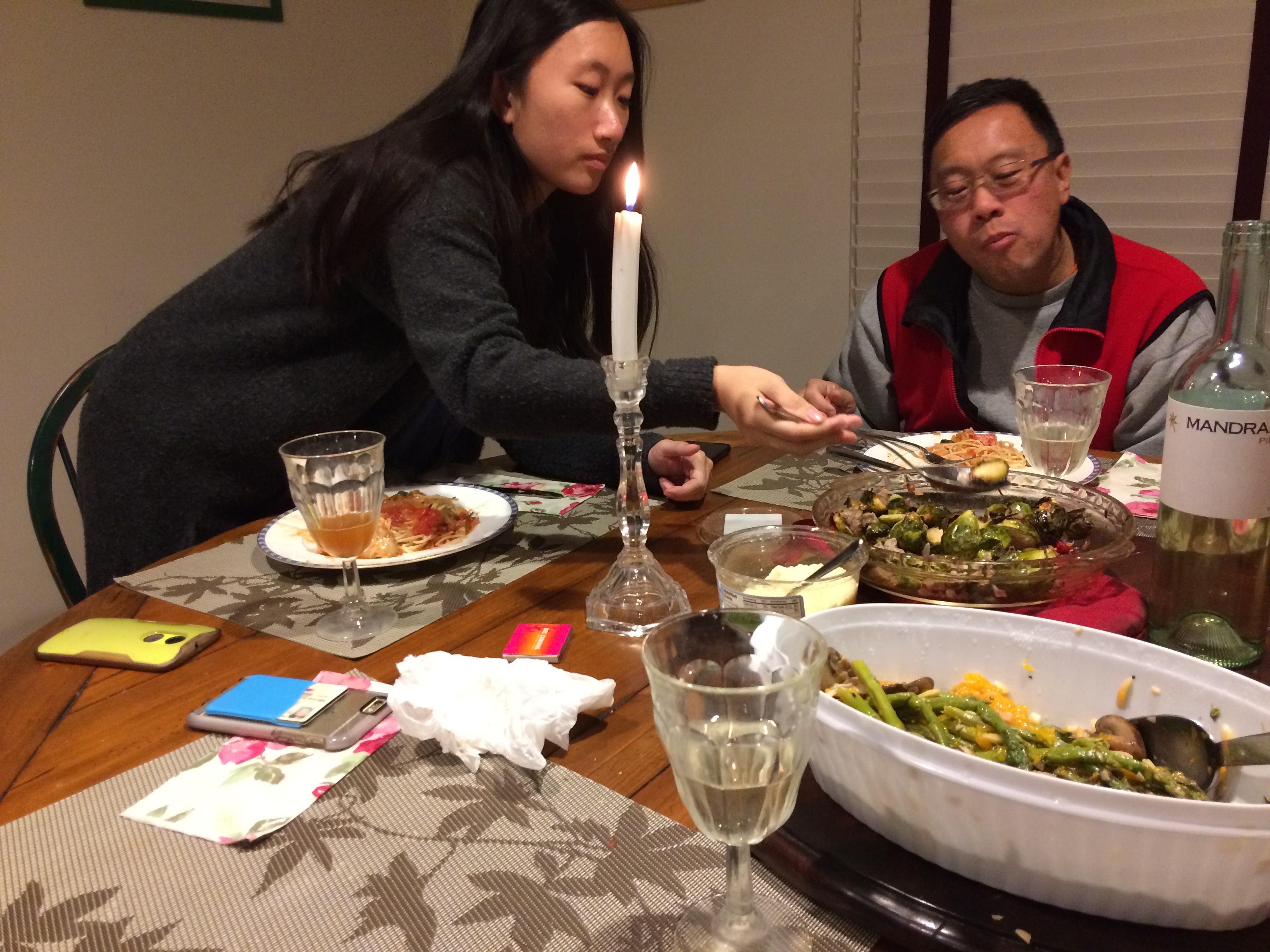 Wednesday November 23: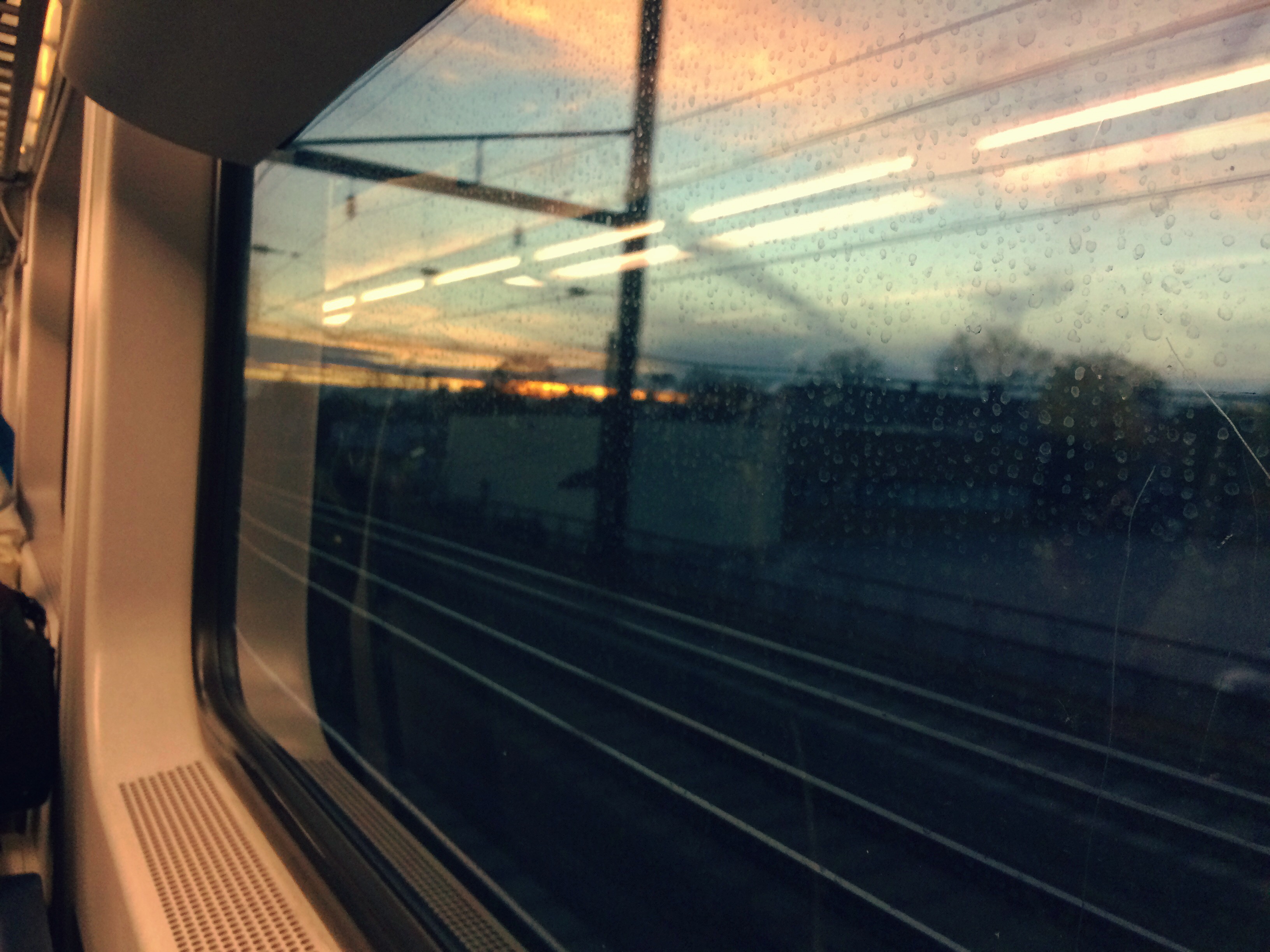 Only 9 out of 40 students in my Developmental Psychology class came to the 1pm class. Our professor let us out half an hour early.
I boarded the SEPTA to embark home on the NJTransit.
4 trains, 4 hours later, I arrive home in Ridgewood, NJ!
Dinner with my aunt, uncle, cousin, grandmother, and sister. My parents stay home.
Thursday November 24:
My mom made 芝麻糊 Black Sesame Sweet Soup, my favorite! Breakfast was awesome.
Went for a walk to Ho-Ho-Kus with my mom to purchase her train tickets. We walked around the neighborhood and downtown Ho-Ho-Kus. Fun fact: Ho-Ho-Kus is the only town with 2 hyphens.
Raked some leaves with my mom.
Helped my mom make brussel sprouts.
My childhood best friend and her mom came over for Thanksgiving dinner. My sister and my friend roasted marshmallows over a candle.
Friday November 25: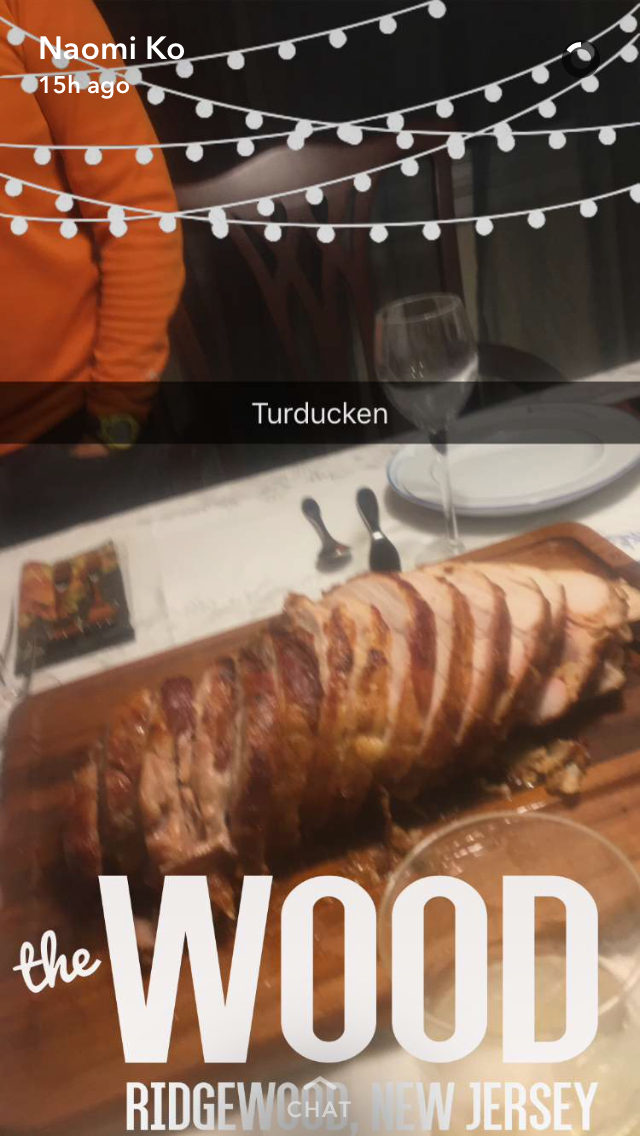 My mom, sister, and I go to Lord & Taylor for Black Friday deals. Was this close to buying these high heeled boots for only $40 but decided they were too high.
My sister and I find a dress we like and will share. Major discount score.
Baked 2 beet, arugula, goat cheese, leek, and onion pizzas.
Dinner at my childhood best friend's house with her family and my family.
First turducken tasted! Yum, but a little salty.
My childhood best friend, my sister, and I go see the new Disney movie Moana. It was ok. I fell asleep at one point.
Saturday November 26:
More leaf raking with the parents.
My family attends my granduncle's funeral. Our cousins are there too, and my mom and her cousins reminisce about their childhood times together.
My cousin organizes a Mannequin Challenge. I edit the video.
Sunday November 27:
Dim Sum with the family and some cousins.
Bubble Tea with the family and some cousins.
Korean bakery stop with the family and some cousins.
My family drives me to Newark, and I take the trains back to Bryn Mawr.
I arrive back at Bryn Mawr to eat dinner, catch up with the roommates, and reluctantly start my homework again.