On Wednesday October 19, I participated in my first phone banking on behalf of the Democratic National Party. The event was hosted by Pennsylvania AAPI for Hillary (AAPI = Asian American Pacific Islander), and the goal of the night was to get registered Democrats in Philadelphia to volunteer for the campaign. Volunteer efforts include door knocking and phone banking to encourage people to vote. ABC Series Fresh Off the Boat star Constance Wu was also present to cheer us on and to talk about her support for Hillary. The phone banking event was followed by a debate watch party, also with Constance, at the Field House.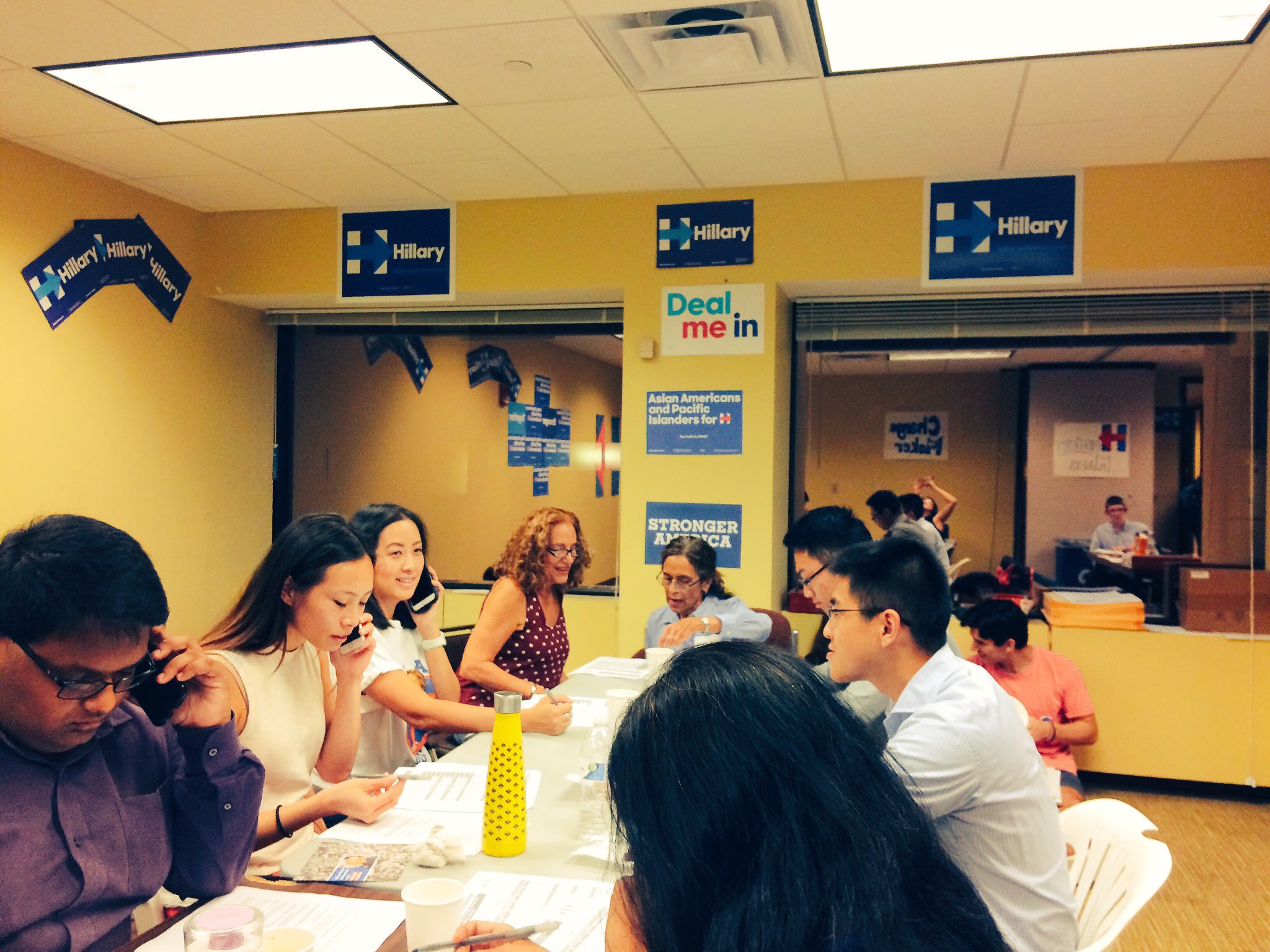 When we arrived at the PA AAPI for Hillary headquarters near Suburban station, we were greeted with a list of names and phone numbers, volunteer forms, and a phone call script. Volunteer phone bankers then gathered in the office rooms and dialed away.
I have actually phone banked before back in high school in 2012, but it was actually a paid gig where I would spend 5 hour shifts calling people across the country asking who they would vote for and what their demographics were. The whole system was computerized, and I would enter the speaker's responses into the program for the company I was polling for to collect and analyze. Based on what I learned from that experience, I knew what to expect this time around: low response rate and high refusal. Of the 54 people I called that night on behalf of Hillary, 32 people did not respond, 16 people refused, 5 people's numbers were not in service, and 1 person was already signed up to volunteer.
In the middle of the phone banking, Constance Wu entered the room. Everybody stopped what they were doing and listened to Constance talk about her support for Hillary and the importance of this election. She spoke of the deeply ingrained political polarization and the need to "reach across the aisle" and communicate across differences. Hillary is great at listening to different opinions and will lead us toward a more responsive government-society partnership. After speaking, many phone bankers, myself included, lined up to snag a selfie or photo with Constance and profess their fandom and appreciation for her work. Meeting Constance in person for the first time after only seeing her on my TV/laptop screen was quite surreal. She looks and speaks exactly like her acting self (minus the accent she dons for Fresh Off the Boat).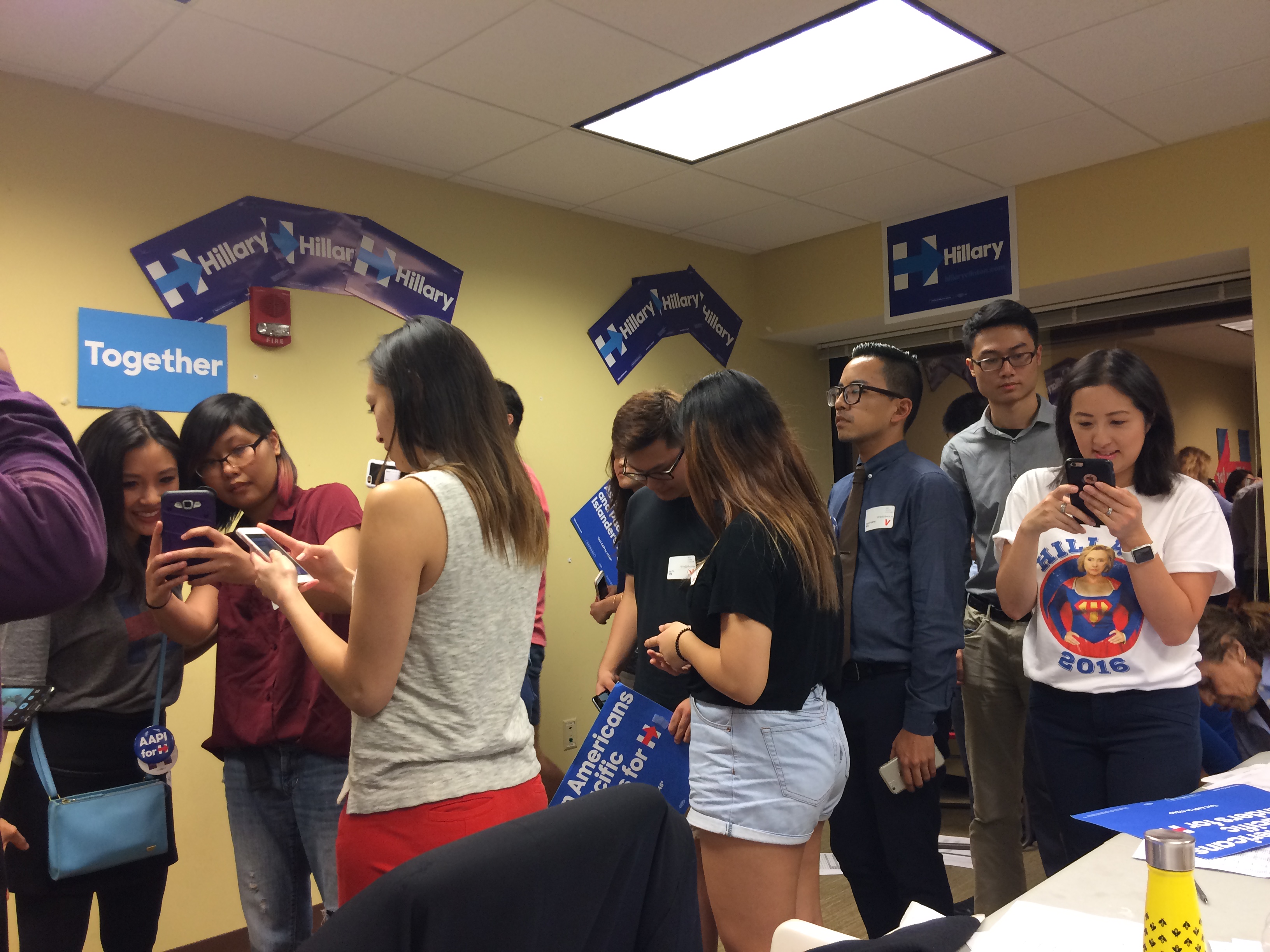 The phone banking event ran from 6-9pm, but my friends and I left after finishing our first assigned call list packets. Quite frankly, phone banking is draining, but it needs to be done. One phone call could make the difference between someone getting out to vote and someone staying apathetic. I knew I would have other opportunities to phone bank and do voter outreach through VietLead or through Bryn Mawr College Democrats (Tuesdays 7-8pm Taylor D).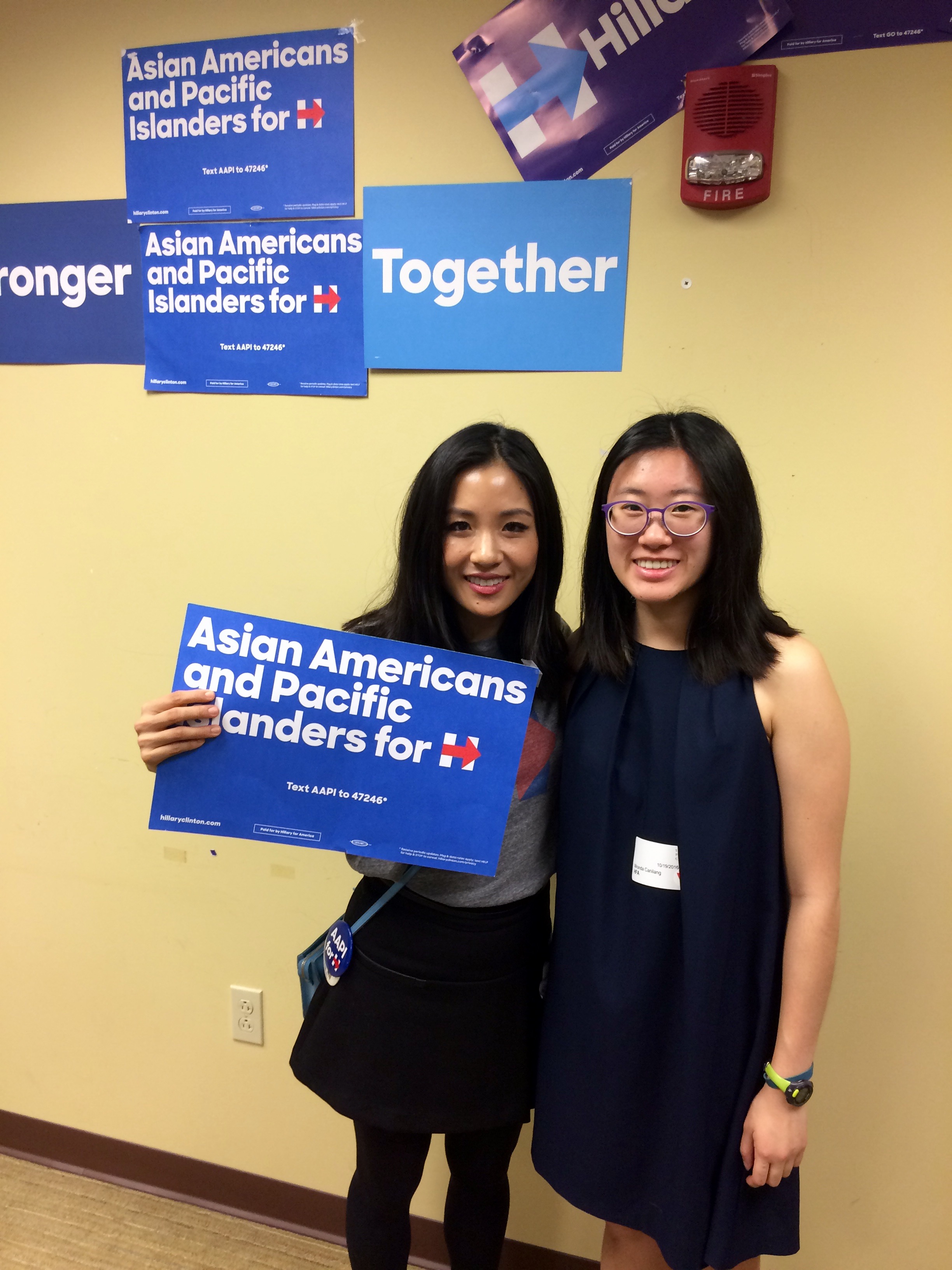 The debate watch party had a pretty good turnout of Asian Americans and non-Asian Americans gathering together. Constance repeated her short speech from earlier and stayed to watch the entire debate. Naturally, there were a lot of cheers and claps for Hillary's concise responses. Topics ranged from gun control, abortion, immigration, economy, Iraq, national debt, taxes, to Russia, China, refugee crisis, and personal attacks on experience and former political positions. Another highlight was that I got to see Donald use the words "bigly" and "hombre" on national television!
After the debate, my friends and I managed to take one last selfie with Constance. My friend drove me back to Bryn Mawr (thank you Keith) after grabbing some late night bubble tea for the road. It was nice to catch up with my non-Bryn Mawr friends, and I hope to see them at another voter outreach event and/or at the upcoming Philadelphia Asian American Film Festival (PAAFF). (PAAFF staff/volunteers were also at the debate watch party handing out program guides and flyers, and the film selections look very good!)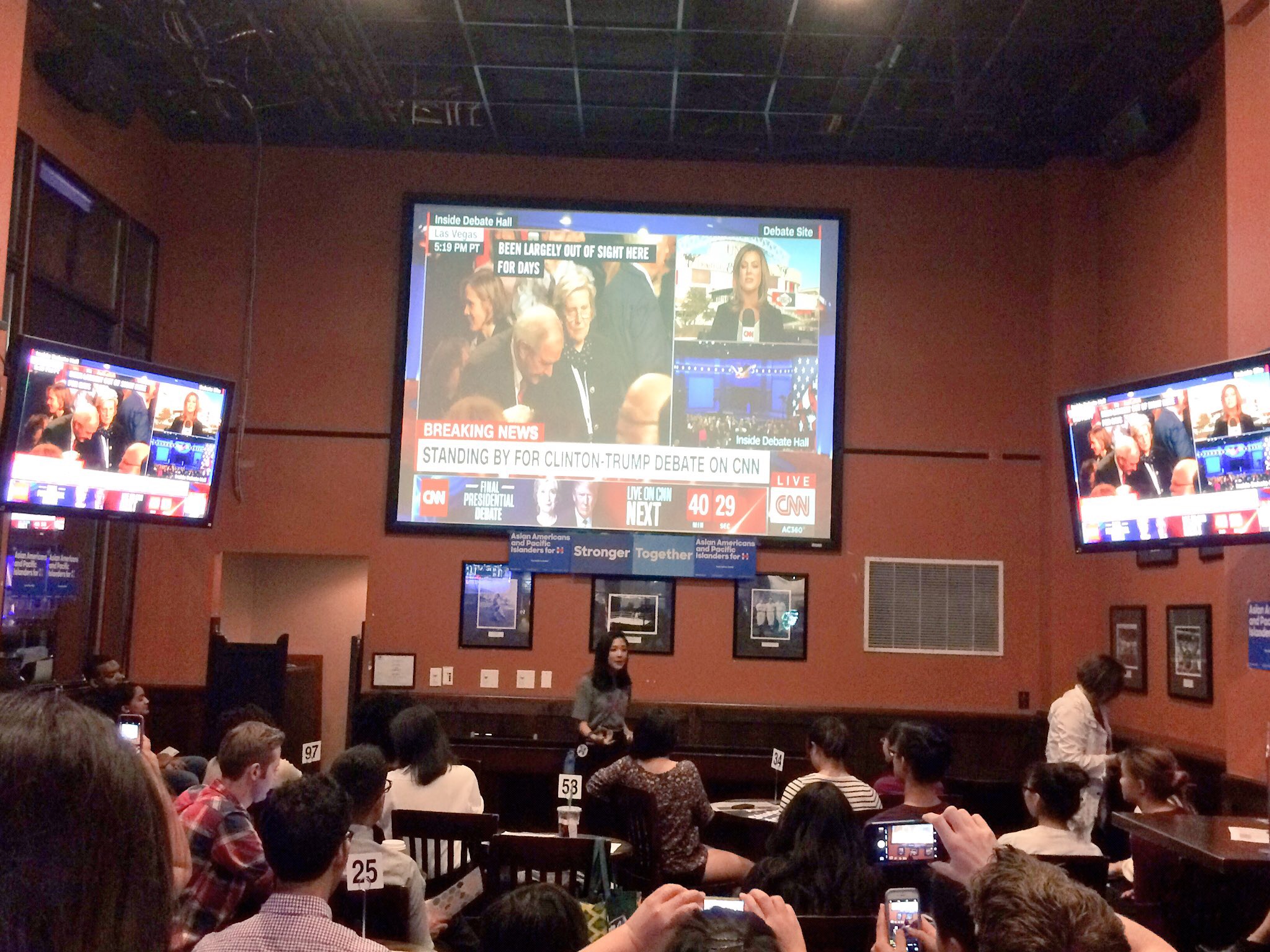 I would also like to thank my dear friend Melody Lam, who informed me of this event and keeps me in the loop on Asian American issues and Philly activism. She is a friend I met 3 years ago working on the ECAASU Philly bid who really brings people from different communities and backgrounds together. I was happy to reunite with some other Temple / Drexel friends I know through Melody and to meet new friends (also through Melody!). Also in attendance at the phone banking and debate watch party were 3 other Bryn Mawr students.