This year was a cold and wet May Day, but my friends and I still found ways to celebrate. May Day is hands down the biggest tradition at Bryn Mawr. In this post, I'll describe each tradition.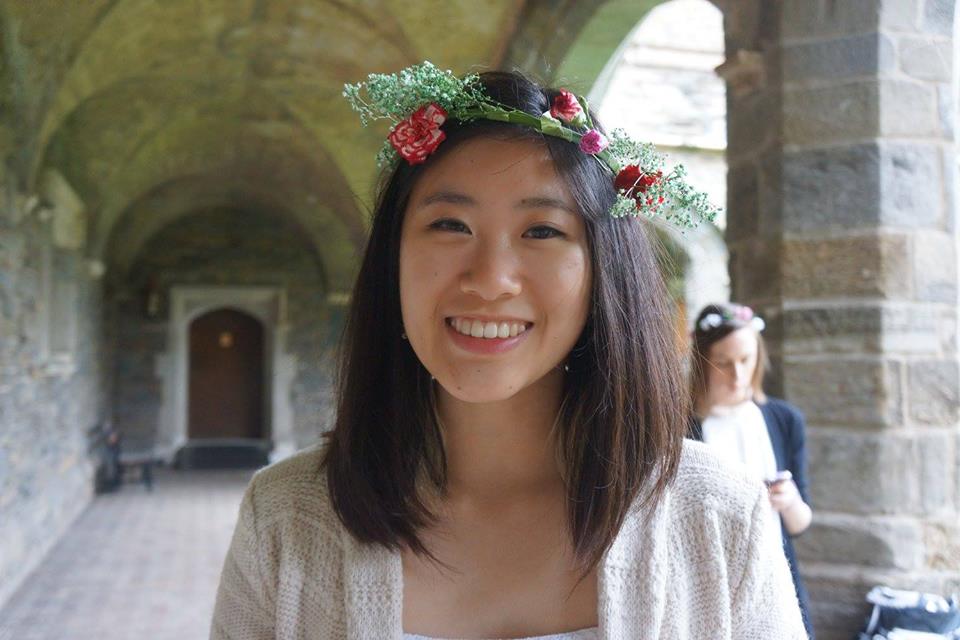 Parade: Welsh dancers and musicians start the parade in Erdman Dining Hall and lead the parade through the Pembroke Arches to Merion Green. The President and the Traditions Mistresses and Senior Class Presidents ride a horse carriage from Rock Arch to Merion Green, followed by the parade of May Pole Dancers.
Afternoon Activities: Lunch, Airbrush Tattoos, Caricature Drawings, Cotton Candy, Popcorn, Funnel Cakes, Photoshoots with Hell Family and Friends, Bouncy Houses (weather permitting). This is also the time to take a nice afternoon nap, usually outside on a picnic blanket. I took a nap in my room.