Last Friday April 22, my friend Joy Angelica Chan (BMC '17) took me out to spend the day in Philly. We both don't have classes on Friday. Joy was treating me to the Philadelphia Orchestra as a belated birthday gift. We also met up with our friend Sam (BMC '15) and did some last minute gifts shopping for the Spring Dance Concert.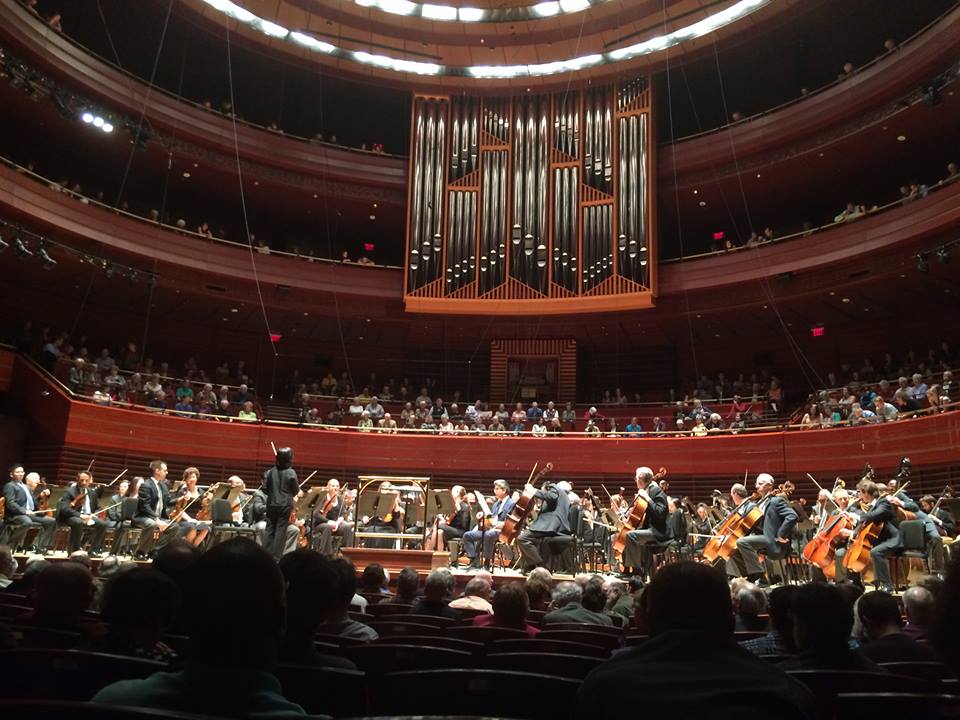 Sam was at Bryn Mawr in the morning for a CPD appointment. When the three of us arrived in center city, we grabbed some honeygrow green smoothies (would not recommend), Federal Donuts (definitely recommend), and caught up. Since graduating last spring with a degree in Biology, Sam has been volunteering, studying for MCATs, and applying to medical schools in both the USA and the Philippines. She just moved back to Philly two weeks ago to work as a scribe and research assistant to a Penn doctor while volunteering at a Women's help center and tutoring high school kids back home in New Jersey. Joy and I met Sam when we were freshmen through the Asian Students Association. I really respect and admire Sam as a hard working person and friend. I am excited she is back in the Philly area and look forward to seeing more of her.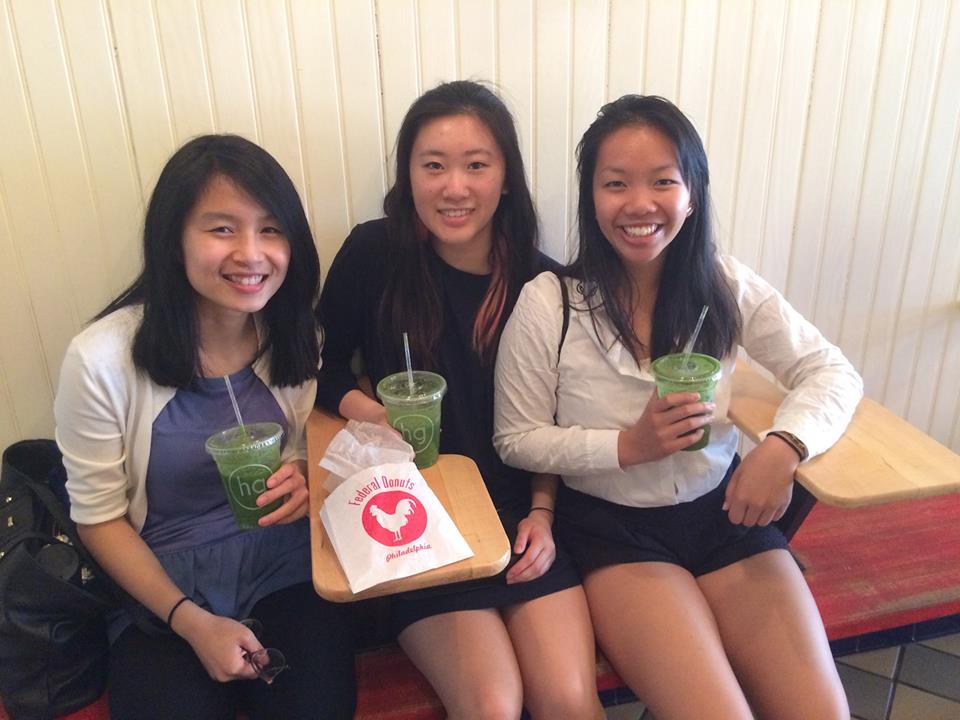 After our light lunch, Joy and I parted ways with Sam as we prepared to go to the orchestra concert. It was my first time at the Kimmel Center. Joy has the $25 student season membership, and I am seriously considering getting one for myself. I used to play clarinet and Joy used to play the flute, so we share an appreciation for classical music. The Philadelphia Orchestra played a beautiful Prokofiev piece to open. Part way into the beginning of the second piece, the fire alarm went off and everyone had to evacuate. Joy and I went over to the CVS to kill time and look for dance concert mascara. When it was time to go back into the auditorium, they were not checking tickets again, so we snuck in Sam and enjoyed the rest of the second piece and the entire Rite of Spring by Stravinsky.
When the concert ended, we went to Trader Joe's to buy $50 worth of flowers for the Spring Dance Concert's choreographers and directors. Then we lugged the bunch of flowers back to Bryn Mawr. Sam came on a good day. There was the Sustainability Picnic on Erdman Green and Asian Students Association Senior Appreciation Night. Sam even slept over in my dorm room and came back to Bryn Mawr later for the Dance Concert.
It was nice to get out of the Bryn Mawr bubble with friends. I didn't have a chance to do this often on my Fridays over the course of the semester because I had been busy. But now as the semester is winding down, I'm starting to feel those adventurous summer vibes…