One of the classic Philadelphia tourist attractions is Magic Gardens, a courtyard on South Street covered in mosaics and interesting objects. It is artist Isaiah Zagar's largest public artwork and he completed the gardens in a 14 year time span (1994-2008). Almost every Bryn Mawr student has pictures of themselves at Magic Garden on their Facebook profiles.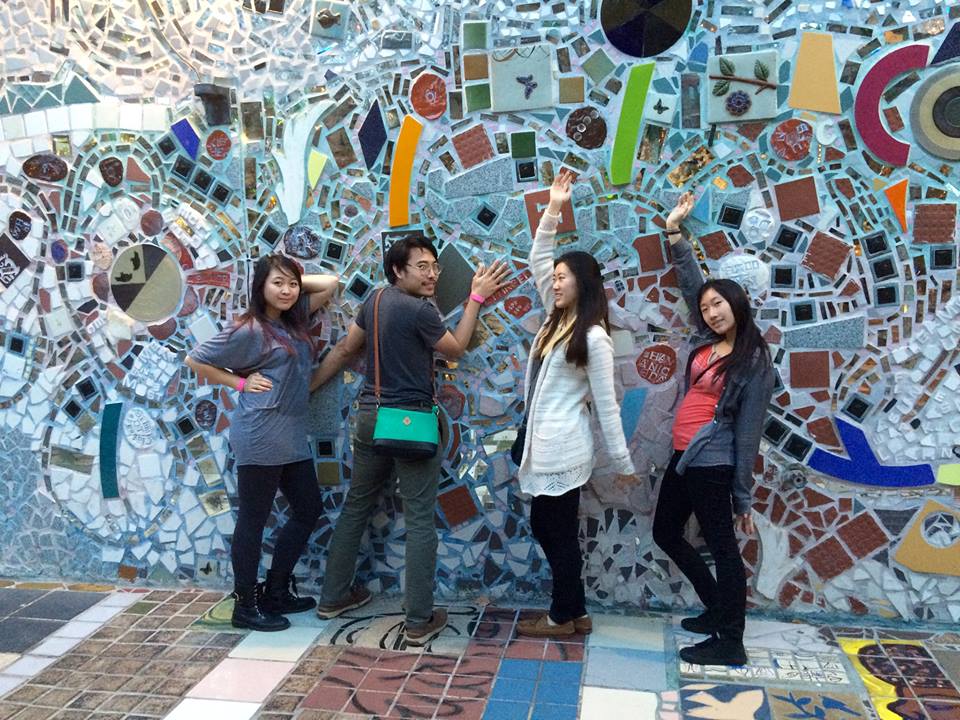 My friends from New York were staying with me at Bryn Mawr the weekend before finals because one of them was Gallant's roommate in college at NYU and came down to see the Bryn Mawr Concert Series show. The next day after the concert (on December 11th), I gave them the classic Philadelphia tour: historical sites (Independence Hall, Liberty Bell, and Benjamin Franklin's courtyard) + Magic Gardens. We also stopped by the Jewish Museum to see Steven Spielberg's first camera in the free first floor gallery.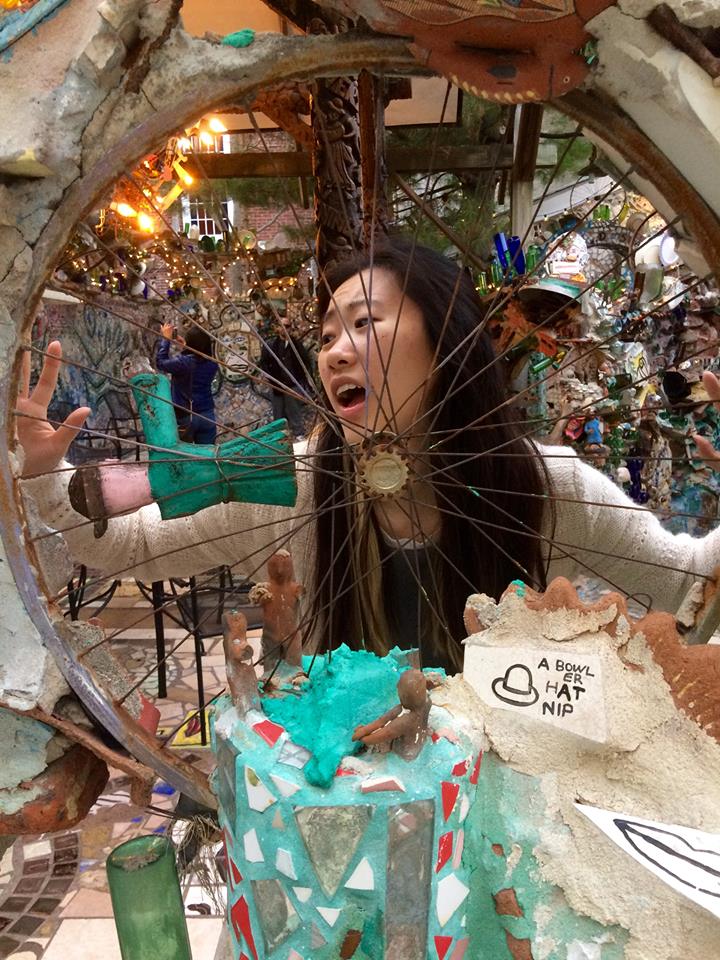 After the historical sites, we walked about 15 minutes south of Jefferson train station to Magic Gardens. This was my first time there too. (The entrance fee is $5 with student ID, $7 regular.)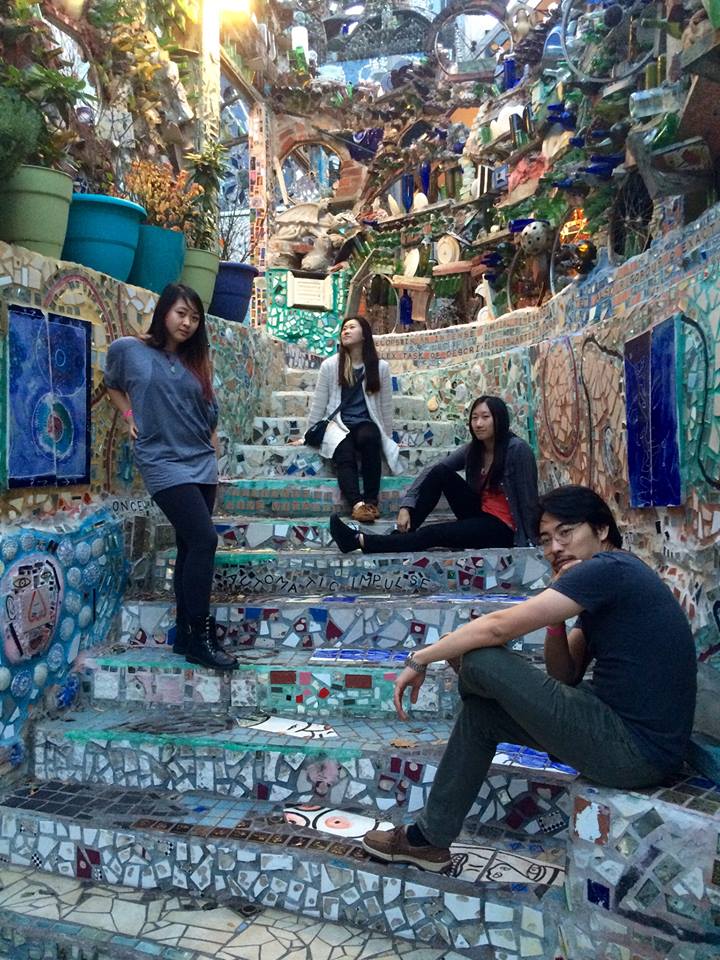 Magic Gardens was pretty crowded for a Saturday at 4pm. We walked through the courtyard and had fun interacting with the art. Of course, we took plenty of pictures.