On Wednesday, the Bryn Mawr Varsity Badminton Team defeated the Swarthmore Varsity Badminton Team 5-2!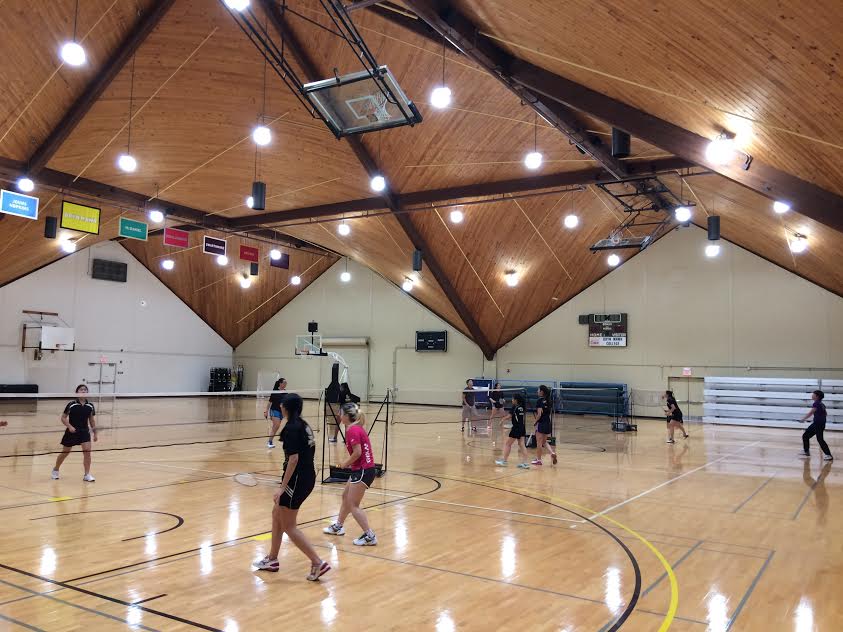 The badminton team is very dear to me because almost my entire Hell family (including my roommate who is also team manager) is part of the team. I also like to play recreationally myself, but I don't have the time to play a varsity sport. I came to support my friends and to watch the game of friendly Tri-Co rivalry.
The Bryn Mawr Badminton team brought their A-game and defeated Swarthmore both in singles and doubles (see the official scores on the Bryn Mawr Athletics website). The teams play 4 rounds of singles and 4 rounds of doubles, usually with players who play both singles and doubles. Each match is best of 3 sets, with each set played up to 21 points (must win by 2 points).
Although Badminton is not recognized as an official NCAA division sport, the sport is still taken very seriously and has been a varsity sport at Bryn Mawr for a long time. The team holds practices 5 times a week, and players must attend at least 4 practices a week. All of the players, except for a few, have played badminton competitively prior to coming to Bryn Mawr. Badminton is particularly popular in Asia and California, so the Bryn Mawr badminton team, as well as many of the badminton teams in the area, consist primarily of strong, skilled Asian and Asian American athletes.
I played a lot of badminton over the summer with my roommate at the badminton meet up held at the Bryn Mawr Graduate School of Social Work gym. I used to play tennis, so the transition to badminton wasn't too difficult (thanks to the help of my roommate and friends we met at the badminton meet up!). One thing that is very different is the weight of the racquet, the speed of the shuttlecock, and the wrist technique. I really do miss playing badminton, but I chose to dance and participate in a lot of extracurricular activities. Sometimes I still play badminton on the weekends or after the varsity team practices.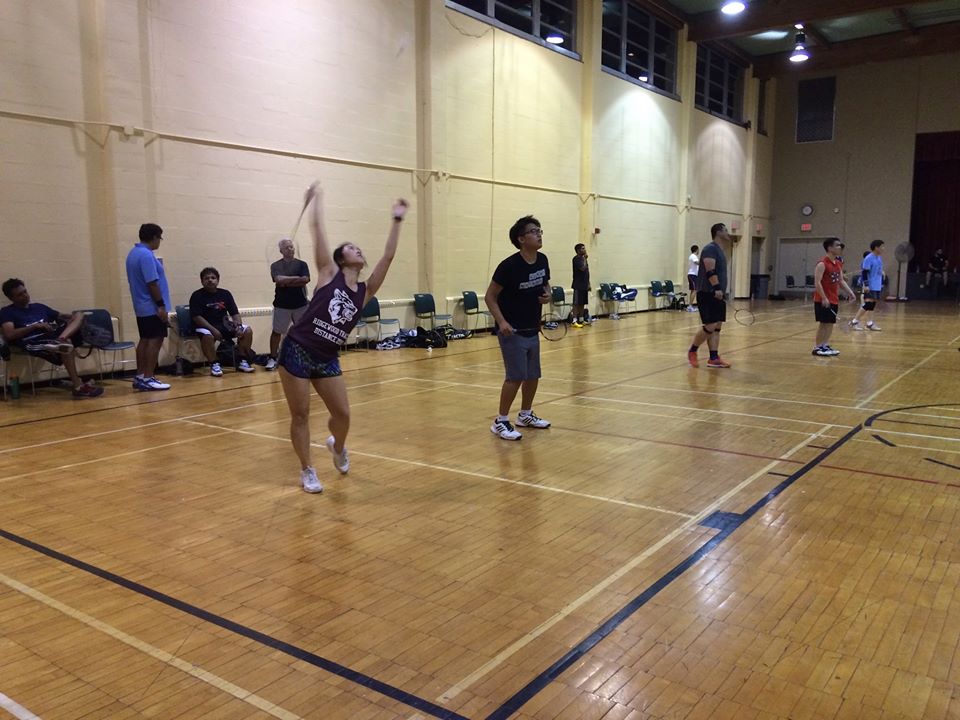 Even though I don't get to play as often as I like, I still show my support for the Bryn Mawr Varsity Badminton Team! Good luck this season, and I can't wait to watch more winning games!