Bi-Co students had quite a selection of parties to attend this Halloween weekend. On Bryn Mawr's campus, there was a party in Radnor and a party in the Campus Center. At Haverford's campus, a party in Founders and a f u c s concert in James House. I chose the f u c s show in James House on Friday night.
Laser Background, from Philadelphia, opened the show, followed by TEEN, an all-female band from New York City. In the spirit of Halloween, Laser Background dressed up in onesies (drummer was a vampire), and Teen dressed up as zombie unicorns with light up horns. This time, I listened to the bands' music before I came to the show, so I knew it was going to be a good concert.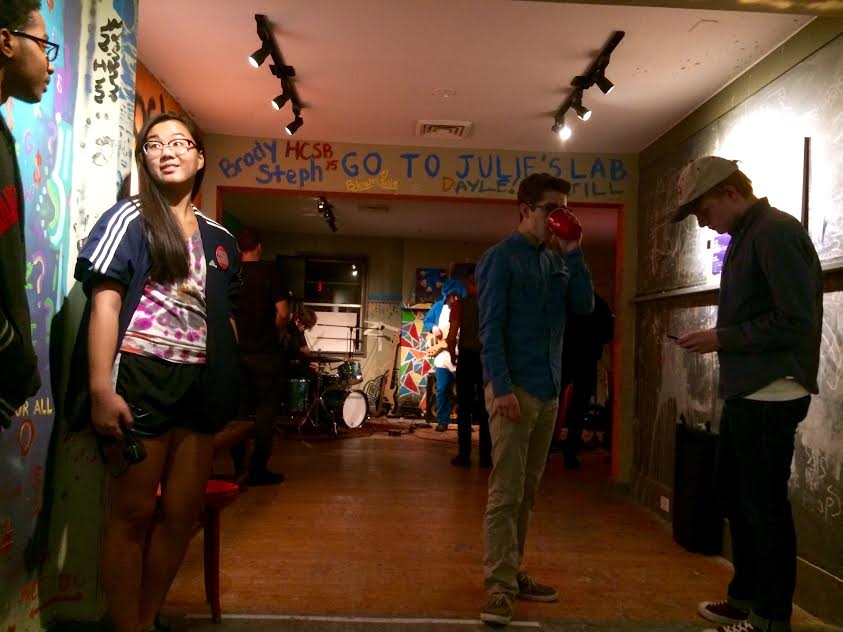 When my friends and I got there around 10:30pm, James House was pretty empty. Laser Background actually started playing around 10:30pm, so we didn't miss much. I never really know when to arrive at concerts. They always start late, but how late. James House doesn't have a raised stage, so I awkwardly stood right in front of Laser Background until I decided it was too awkward and moved to sit on the sofa in the back of the room to enjoy the music. Laser Background used a voice enhancer that made it seem like there were two people singing in harmony, but it was only one person. I really liked their music, and they sounded good live.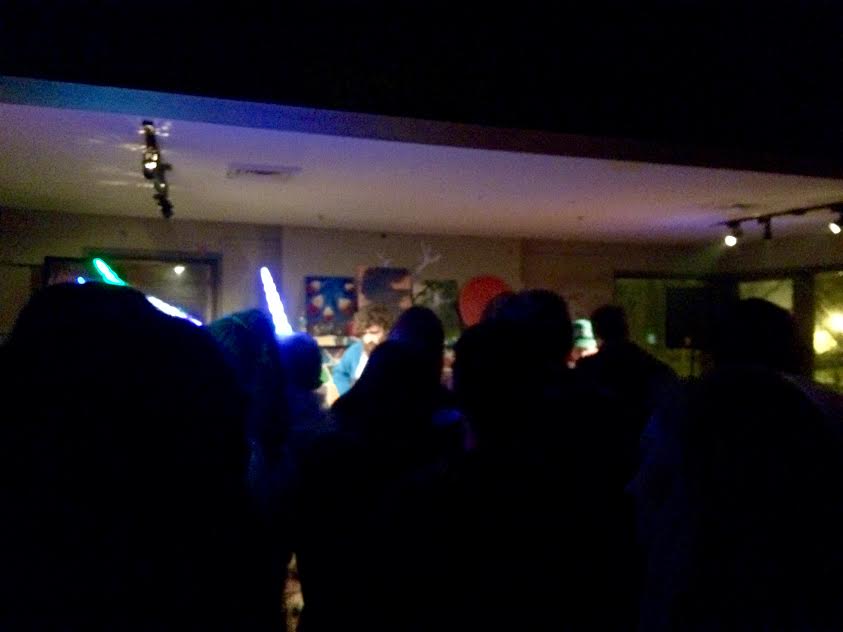 By 10:50pm, James House was packed with people. Many came dressed in costume (I was lazy and didn't dress up). The crowd was mostly Haverford people. I assumed most Bryn Mawr people wanted to go to Radnor Halloween or the Campus Center. At around 11:20pm, TEEN took the stage. The lead singer liked to dance and play with the crowd while she sang. I'm also a new fan of their music.
I think part of the reason why I like going to f u c s shows is because I don't know a lot of the Haverford people, so I'm not pressured to socialize (or maybe I've finally reached upperclassmen status of not-caring-how-I-look). I can just enjoy the atmosphere and music. (And f u c s shows are free!) I'm usually the one who ends up dragging my friends to these types of things, but I don't think they really enjoy f u c s shows as much as I do. If you're down to go to the next concert with me, hit me up!
Give TEEN and Laser Background a listen:
I recommend Kelly Wisdom by Laser Background and better by TEEN.
Haverford's James House, located right behind Gummere dorm, is a student arts space, concert space, meeting place, and hang out spot. You can't miss it because the outsides are covered in mural art. Inside, you'll find sofas, some clutter, and finished and unfinished art works.