Cynthia Gouw, actress and TV news anchor, made a visit to the Greater Philadelphia Cantonese Academy at Rosemont College on Saturday April 8 to talk about her life and career. I happen to have a friend (non-Bryn Mawr) who takes Cantonese classes there, and she informed me of the event. Curious to learn more about Gouw and the neighboring Rosemont, I rode my scooter out to listen and explore.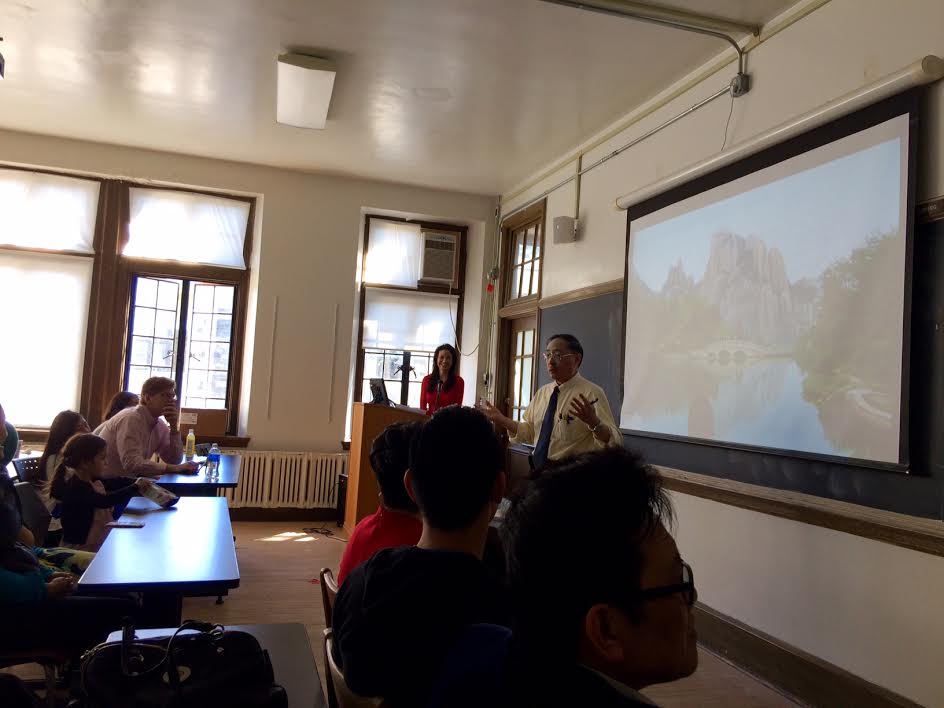 Surprisingly, I found Rosemont to be closer to Bryn Mawr than Haverford. It only took me about 12 minutes to scooter all the way from Erdman Dining Hall at Bryn Mawr to Rosemont College. When I arrived, I immediately noticed Rosemount's beautiful stone architecture. I did not get to enjoy much of it since I was running late for Gouw's talk in Good Counsel Hall.
Gouw opened her talk by talking about her family's history. Her family is originally from the town of Xiamen in Fujian, China. Her great grandfather moved the family to Indonesia to work as a coolie making 3 cents a day. The family story is that he spent 1 cent for food, 1 for his mom, and 1 for savings. Eventually, he saved enough to open up a department store chain. Gouw's parents studied in Holland and moved to the USA in 1961 (her dad has a doctorate in chemical engineering and 3 patents). Gouw was born and grew up in California.
Gouw went on to attend UCLA majoring in political science and international relations. She was the editor for the university's Asian American newspaper. Gouw also ran for and won Miss Chinatown LA 1984. After her undergraduate, Gouw went to law school at UCLA. To help pay for tuition, she started modeling and acting. She auditioned for Star Search twice and won on her second attempt in 1988. Gouw was the first Asian American to win Star Search. After Star Search, she decided to take 2 years off of law school to try acting. This lead to her opportunity to play Caithlin Dar in the movie Star Trek 5.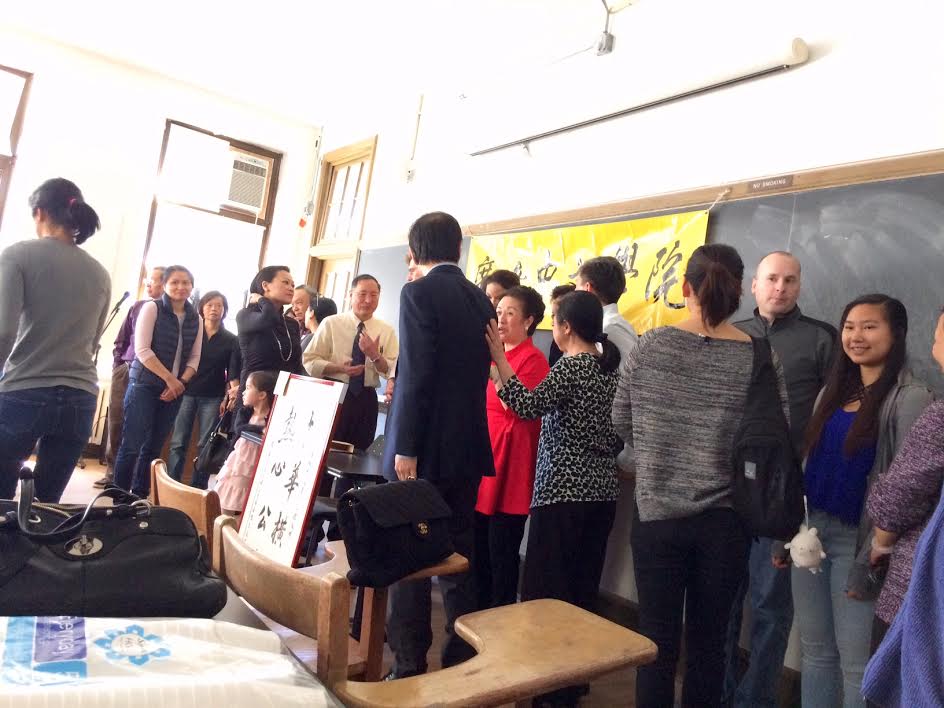 The callback process for landing that Star Trek role was quite a feat. The first call had 2000 actresses. Next, 10000, then 300, 100, 50, 25. Then 5 blondes, 5 brunettes, 5 Blacks , 5 Latinas, 5 Asian Americans. Then only 5 Asian Americans. After Gouw was selected, she spent 8 weeks filming at Paramount studios and 2 weeks in the desert to film alien dessert scenes. She recalls sitting next to Leonard Nimoy in the makeup trailer because Romulan alien makeup was similar to Vulcan makeup.
After Star Trek, Gouw describe the difficulty finding Asian American roles that weren't gang victims, criminals, etc. So,  she went back to law school and finished her degree. After law school, she wanted to go into television news. Although she had to start her career again, she landed a farm reporter job in Bakersfield, CA (ranked 165th out of the 200 media markets). She woke up at 4am each day to deliver the agriculture news. Six months later, she took an offer to be in Dallas (the 6th ranked media market). While in Texas, Gouw had to learn how to write news stories on a deadline, how to use a TelePrompTer, and many other industry skills she never learned while in Bakersfield. Because of her setbacks, her contract was not renewed. She then moved to Sacramento (15th media market). There she thrived and ended up winning 3 Emmy awards and Person of the Year by the Chinese American Council. Now she runs a personal blog and is a spokesperson for QVC Cosmetics.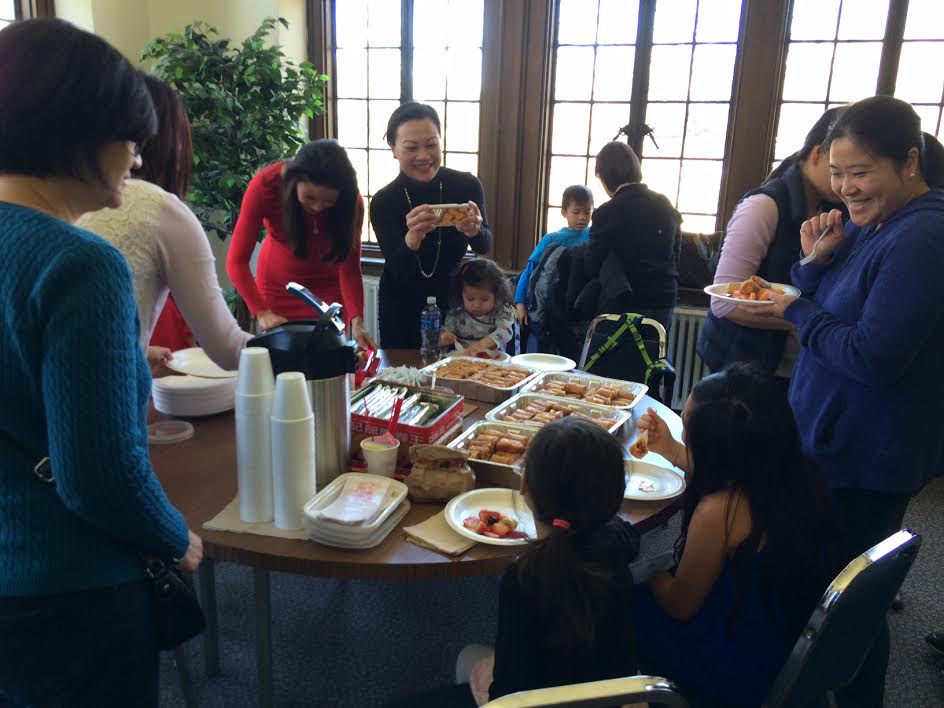 Gouw's words of advice for students were:
Make as many mistakes, early on
Persistence
Speak up for yourself
Surround yourself with good friends and your loving family
Dream big but always have a backup plan
Gouw briefly touched on the advantage of bilingualism in today's Hollywood, especially with China's economic growth. Actresses like Michelle Yeoh have succeeded in bilingual markets. Other positive signs of Asian American media representation progress are TV series Fresh Off the Boat and actress Lucy Liu, to name a few.
The talk ended, and the Chinese school gifted her a calligraphy of her name from China. There was also a light refreshment ceremony after the talk. My friend and I then left to go to King of Prussia quickly before she drove me back to Bryn Mawr (yay friends with cars).