One of the things I've wanted to do before I graduate was to explore the Reading Viaduct, an abandoned elevated railroad site near the Callowhill and Chinatown North neighborhoods in Philadelphia. I crossed this off my bucket list on Saturday January 28 when two of my friends and I climbed under a fence onto the railroad to take some promotional photos for my fellow senior friend Joy Chan's dance thesis piece.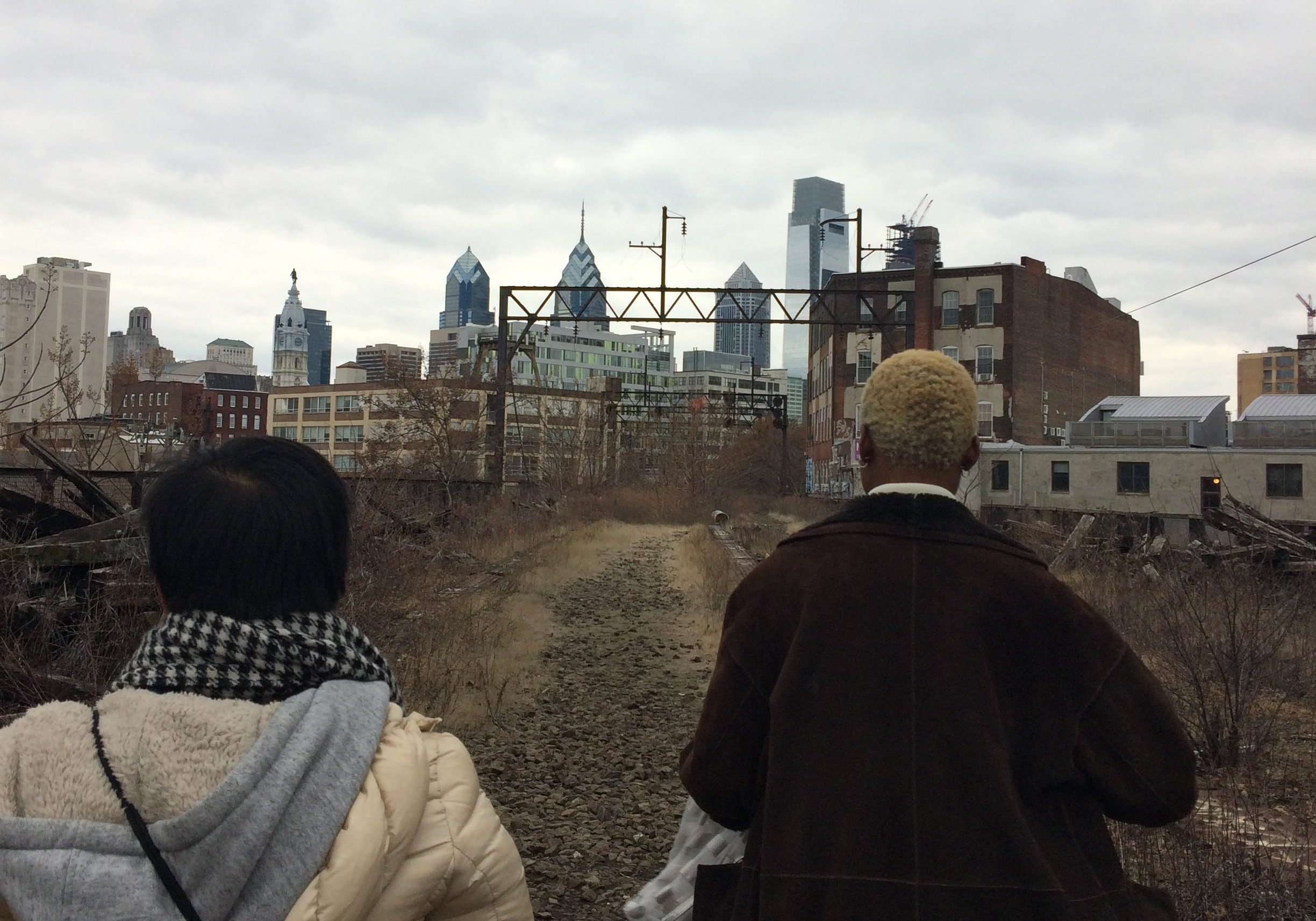 We entered by Union Transfer where we found a fenced gate where we could squeeze under. Apparently there are proper entrances listed on the Viaduct website, but we didn't do our research ahead of time. It was quite cold outside, which definitely did not make things easier when we had to take off our jackets to pose for photos. Joy is using Uniqlo jumpsuits as costumes for her dance thesis piece. They are very fashionable and comfortable, but they are sleeveless.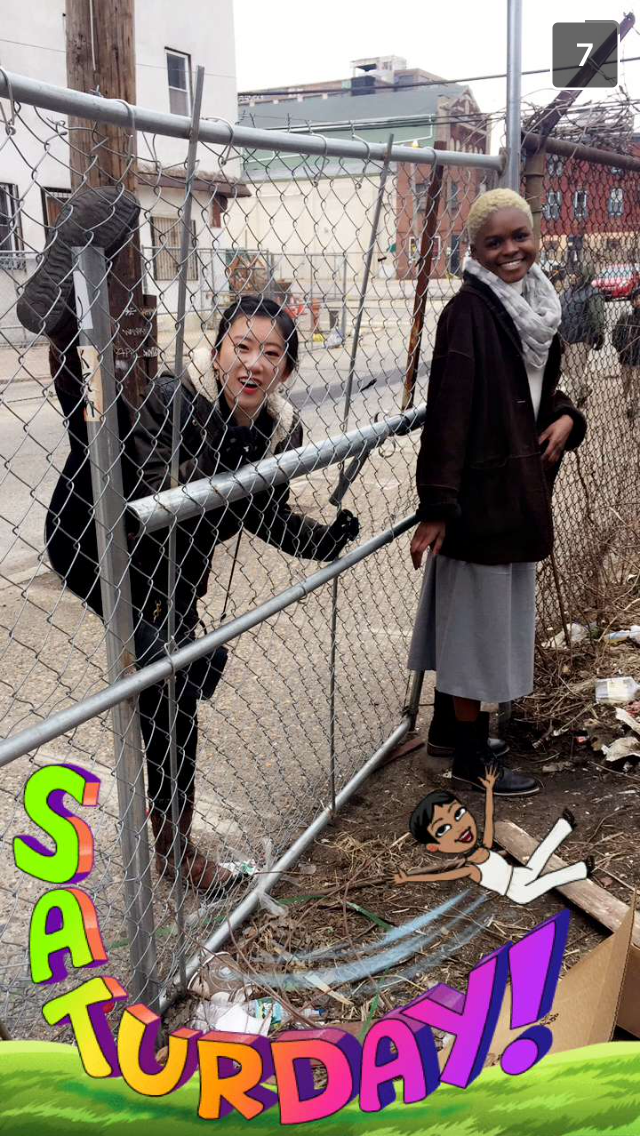 Many photographers venture up to the Viaduct to take photos, so I did feel relatively safe. I could see the road underneath me in some sections, and someone tied a wire to a tree to help others climb up the steep incline to the area. There actually is a proposal to turn the abandoned site into Philly's version of the New York City Highline Park. I think it is a great idea because public parks are sustainable and good for the community.
We were able to take some nice photos up on the Viaduct. Unfortunately, they are all on my friend Joy's camera, so look out for the photo releases closer to when her thesis showing happens on Saturday and Sunday February 18 and 19 in the Goodhart Hepburn Teaching Theater.
I would have liked to explore more of the Viaduct, but it was too cold outside. I am hoping to return again in the Spring. In the meantime, my fellow Banter Blogger Hallie Novak has some great photos of the Viaduct on her blog. Check them out!